Not all 2000s hair trends were created equal. While we hope some trends will never see the light of day again (cough cough, crimped hair), others could totally use a comeback. Who is who, which is which? Read on, and find out more.
20. Super Micro Bangs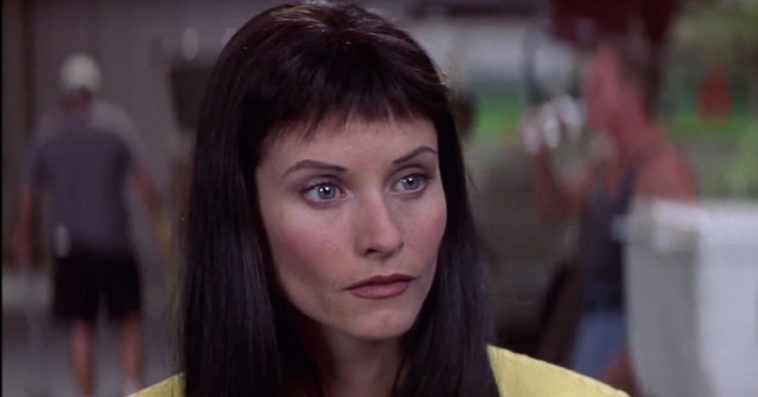 RCA Records
Did we think that these were like, futuristic looking? Was that the appeal? Because micro bangs are a sure bet to make anyone look a little bit spaceage-y, and not in a good way. If you can pull off micro bangs, you're one in a million -- they're a hard sell for anyone.
19. Streaky Highlights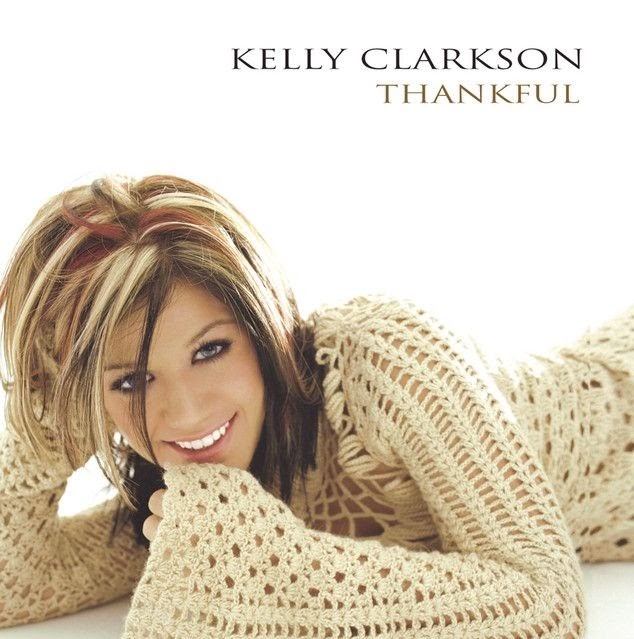 RCA Records
Sorry, Kelly - we're glad this trend is long gone. Bold highlights (and lowlights) may have dominated the early 2000's, but we hope they never make a comeback. Unblended streaks of color can make hair look dirty and unkempt; we suggest something more subtle instead.
18. Crimped Hair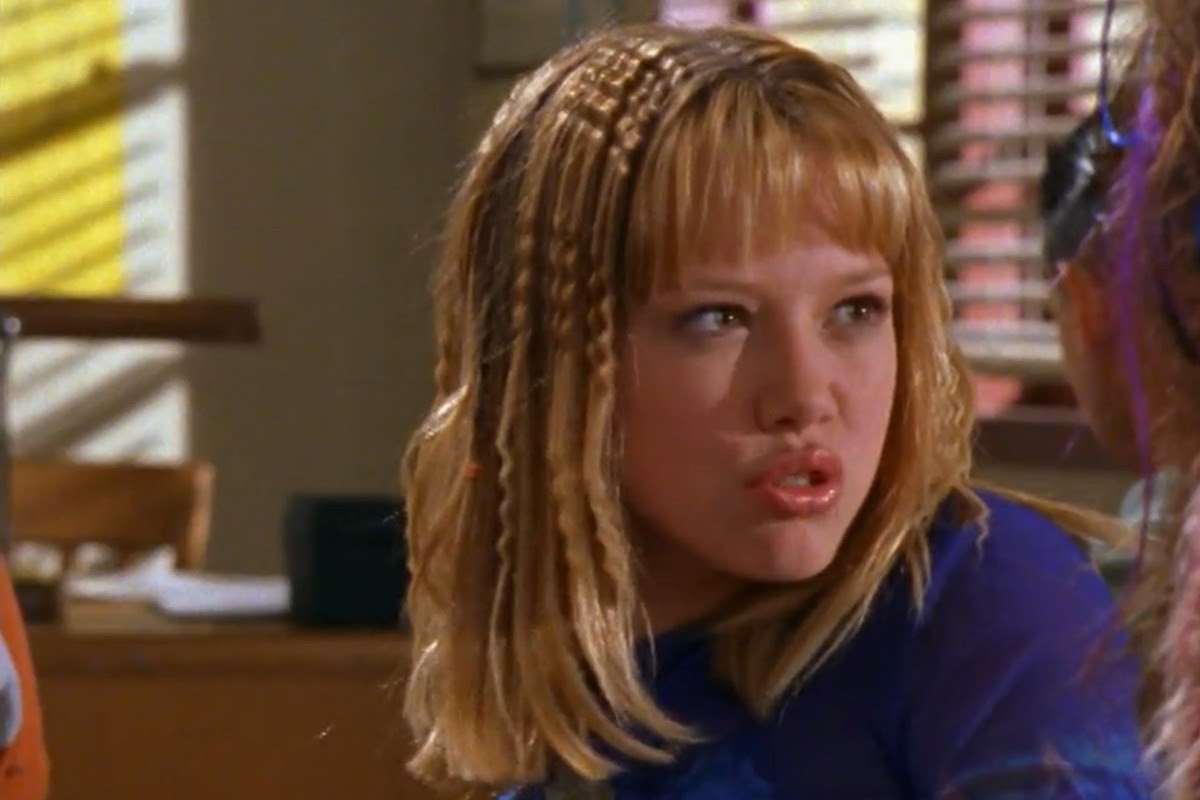 Disney
Google crimped hair and you'll find at least 20 articles claiming that crimped hair is back. No, crimped hair is not back. It had its moment, and now it's done, and thank goodness for that because hair crimpers were awful for hair health. Buh-bye, hair burns!
17. Butterfly Clips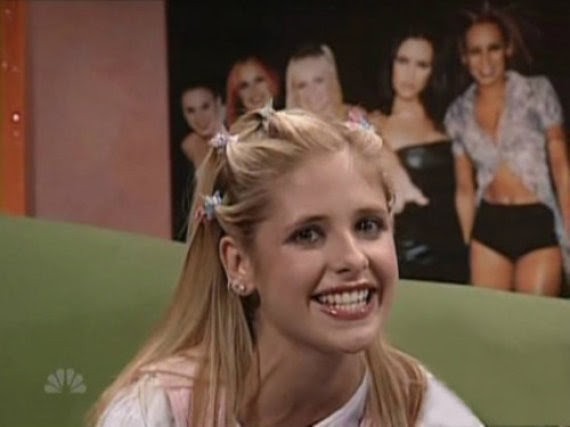 NBC
Be honest - how much time did you dedicate to achieving perfectly spaced butterfly clips? Even though butterfly clips are technically considered to be a styling aid, they're almost hilariously inconvenient for anyone with more than a few strands of hair to clip back.
16. Chopstick Hair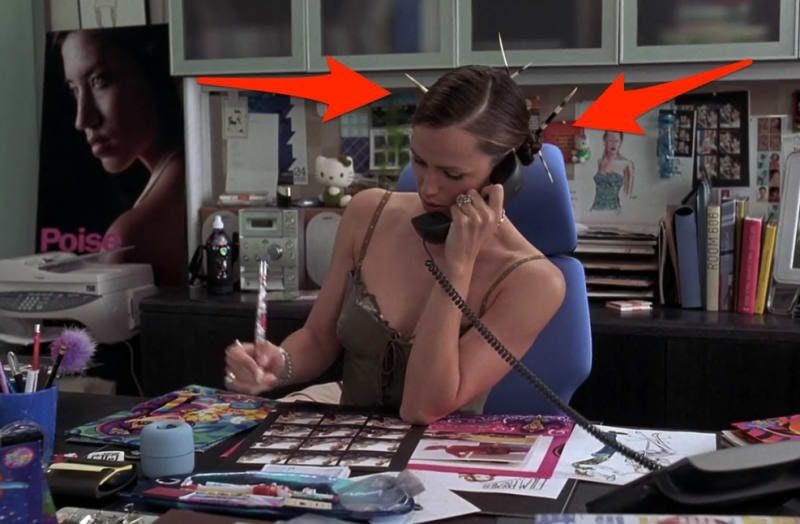 Columbia
Seriously, why were we so into chopstick hair? Was it the allure of having a makeshift weapon available at any moment? Or was it so that you could always be prepared for an unexpected Chinese buffet? Who knows, maybe it was just to demonstrate how high your pain tolerance was, because yeouch, these suckers hurt. Chopsticks are food, not hair.
15. Low Pigtails
The WB
Oh, Lorelei Gilmore. Queen of low pigtails. While she made low pigtails look cute and minimal-effort, everyone who tried to make them happen IRL knew they were anything but easy. Sure, one side might look great, but getting both pigtails to match consistently proved nearly impossible to the casual at-home stylist.
14. Piecey Bangs
NBC
Piecey bangs are somewhat controversial, since they're such an easy look to go wrong on, and aren't a great choice for all face shapes. Still, when whispy, piecey bangs go right, they go so right. The trick is to find a stylist who can get the right level of bang fullness, since too much whispiness can look unintentional and clumpy.
13. Straightened Pixies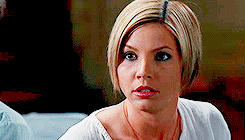 Bravo
How do you straighten a pixie without burning your head? Serious question. Also, if this wasn't the predecessor of the can-I-speak-to-the-manager hair, we don't know what is.
13. Punky Shags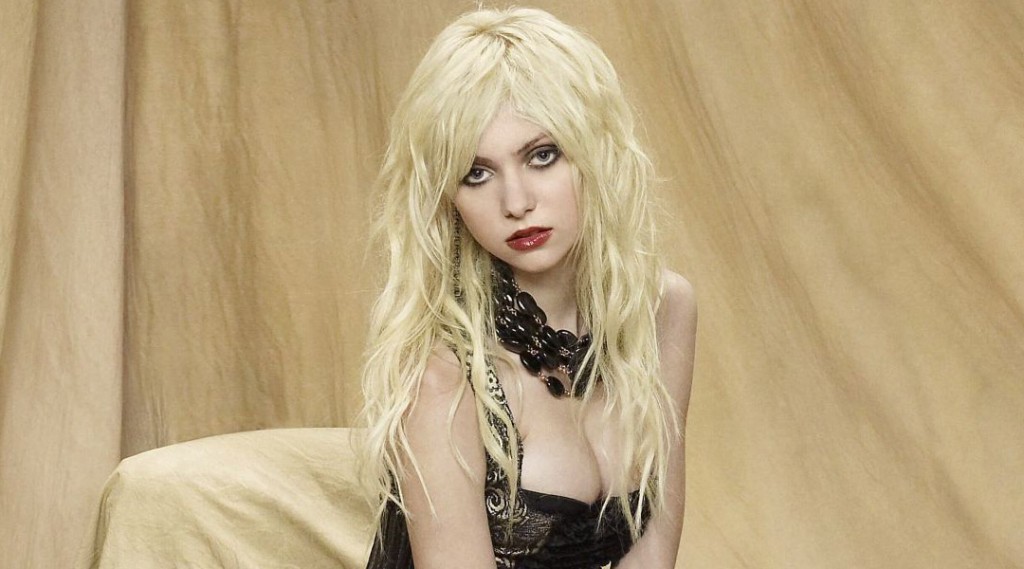 Bravo
How to achieve the punky shag: cut a third of your hair into bangs, and layer the rest until you have achieved the appropriate level of waifyness. Try to hide your eyes as much as possible for extra drama. It's essential for your hair to have an element of stringiness, so don't be afraid to skip a couple of washes -- but be sure to tease up the top.
12. Indoor Hats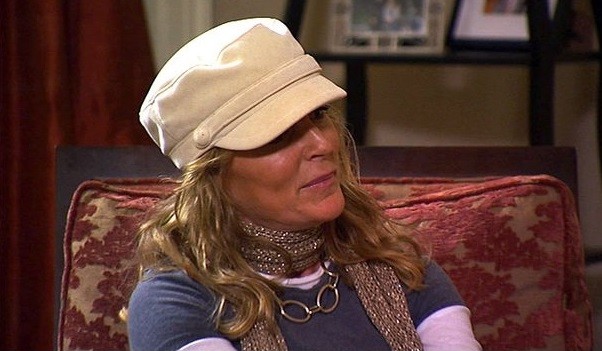 Bravo
2000's hats were not for warmth, or protection from the elements. The more impractical/oversized/crooked, the better. If your eyes can be easily seen, you're doing it wrong. And bonus points if you paired your indoor hat with an equally impractical skinny scarf; both these accessories were stylish only if they transcended any form of usefulness.
11. Poker Straight Hair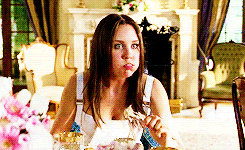 Dreamworks
Poker straight hair; you'll know you're done straightening when you can literally smell your hair burning. We cringe just thinking of the damage.
10. Side-Swept Bangs That Cover The Eyes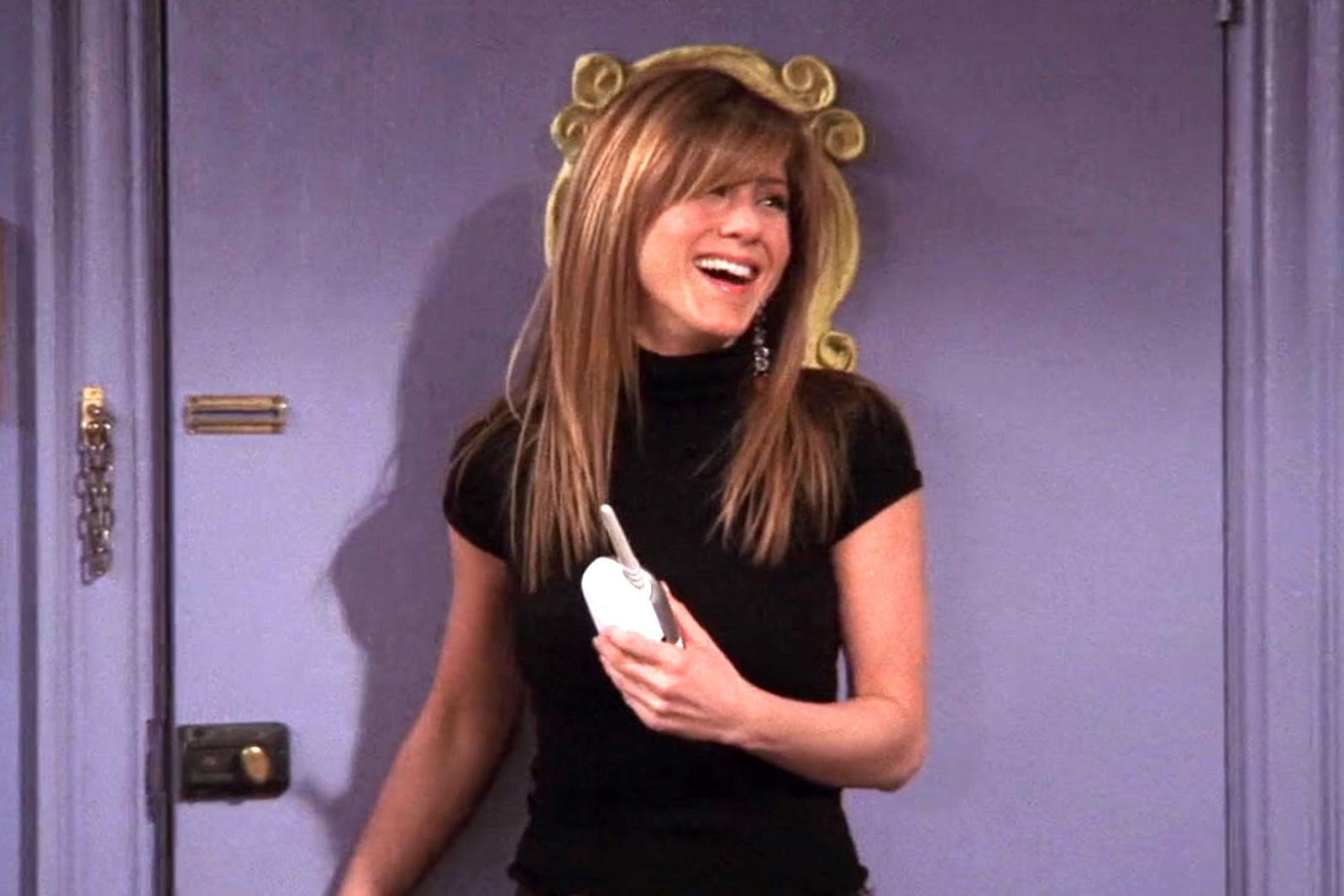 NBC
Long, vision-obscuring bangs were incredibly popular in the 2000s; even hair queen Jennifer Aniston jumped on this style-train during the last season of Friends. You could argue that eye-covering bangs are the epitome of the 2000's bangs craze - what does it really mean when we'd rather have trendy bangs than the ability to see clearly?
9.Updos With Loose Side-Swept Bangs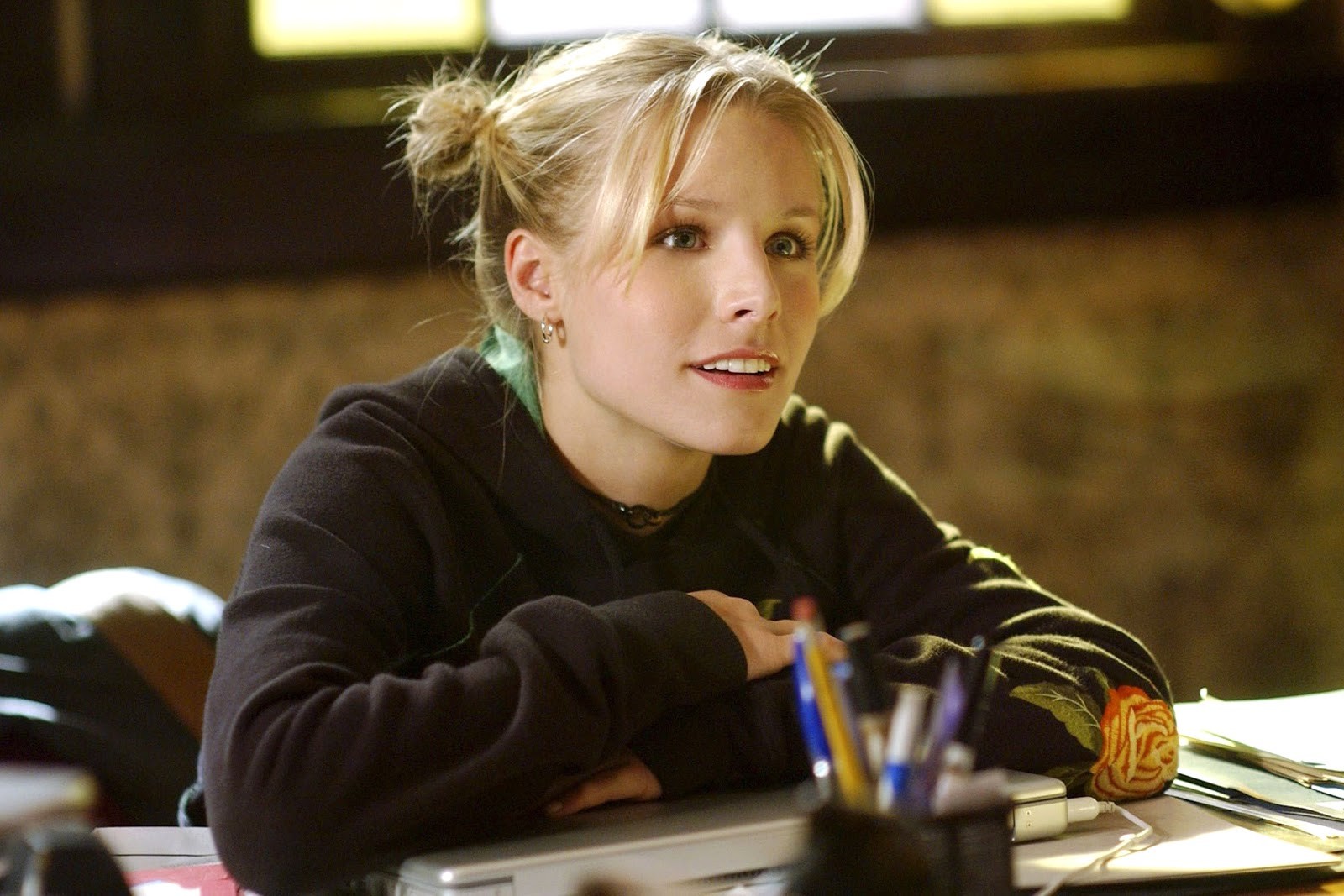 UPN
An updo with loose side bangs is the perfect 2000's way to say, Hi, I have the confidence to wear my hair pulled back but also super cool and low key and couldn't be bothered to tuck in these strands. Plus, it gave 2000's gals the chance to flirtily twirl their hair even when in updo form - a win for everyone involved.
8.Hair Flowers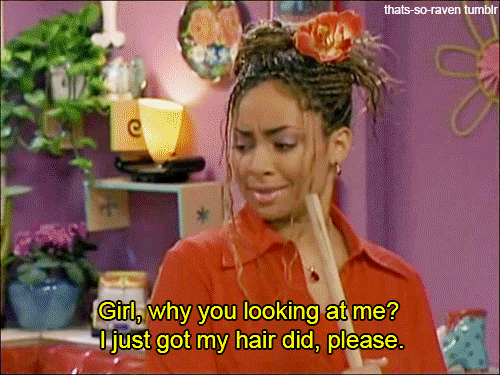 Disney
Who cares if it's literally the middle of winter? In the 2000's hair flowers were appropriate 24/7, 365 days a year. And the faker, the more plasticy the flower, the better. We're here for bright and bold colors, not realism.
7.Uncomfy Headbands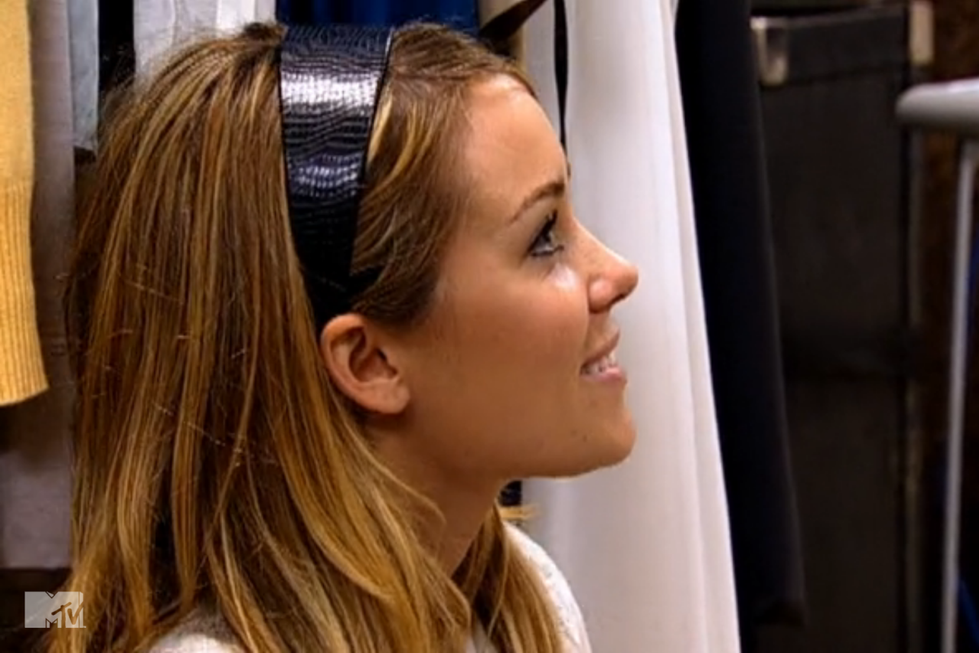 MTV
A good 2000's headband was shiny, hard, not flexible, and enormous. Even better if it was some sort of patent leather -- if this is a kind of fabric that would make a good dress shoe, it also would make a good headband (matching hair and shoes, anyone?) Beauty demands headaches sometimes, y'all. And don't you dare wear your headband anywhere near the front of your face, all cool girls know to wear headbands pushed back, and nearly falling off.
6. Spiky Hair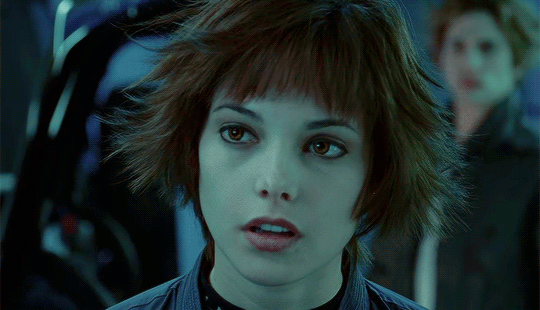 NBC
We're fans of the flipped out bob. We really are. But 2000's era spikes took a fun, subtle(ish) level of flip and cranked it up to a million. Spikes had to loook perfectly feathery and touchable, but still not give an inch to the influence of gravity. It wasn't easy, y'all -- spikes were trendy on TV and in the movies, but hard to maintain IRL.
5. Choppy Layers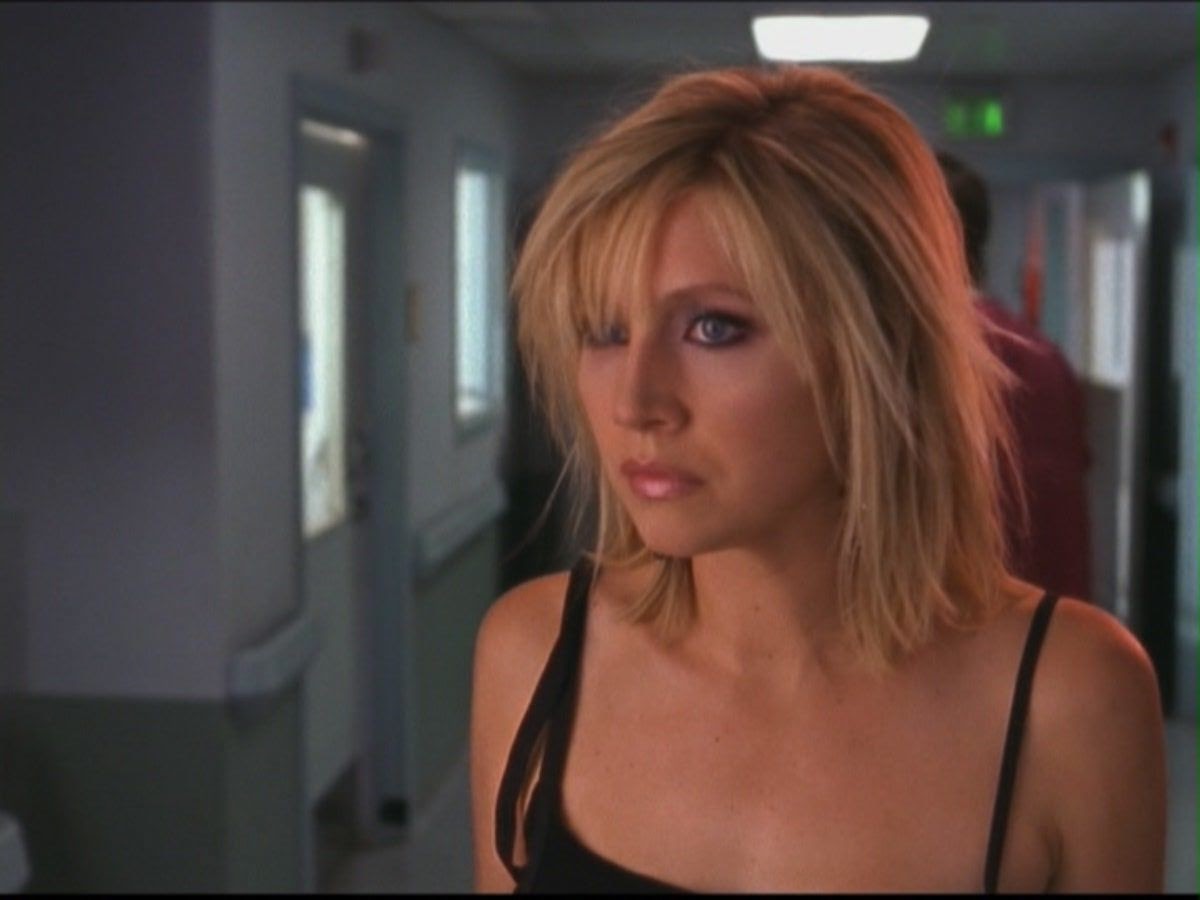 NBC
Did choppy layers ever really go away? Or did they just evolve with the times? Elliot from Scrubs's post-bad-gal makeover bangs might feel a little dated now, but choppy layers sure are still abundant on Instagram.
4.~Tastefully~ Messy Beach Hair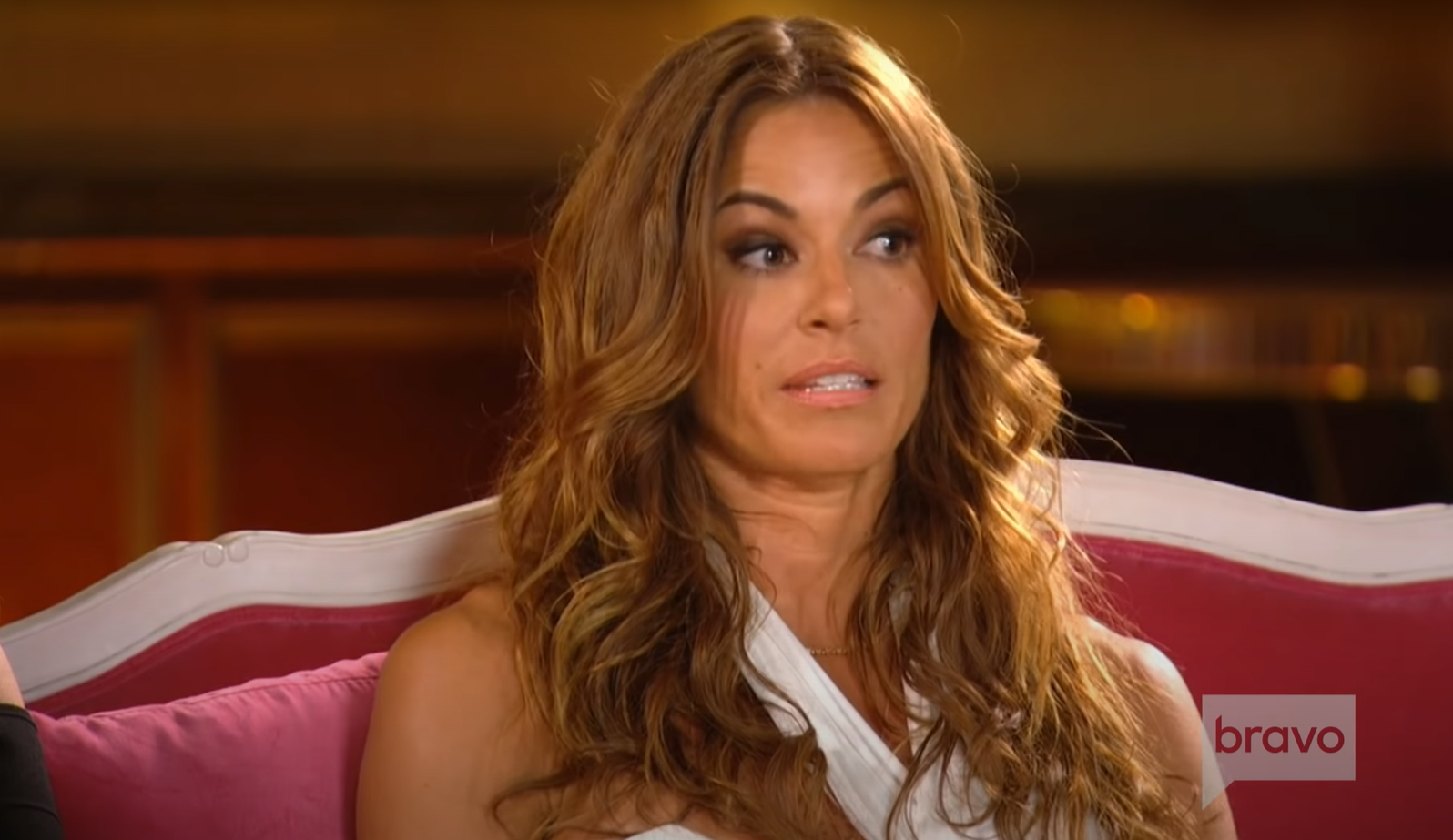 Bravo
This look was all about pretending that you miraculously rolled out of bed and just looked this good. Like, oh, of course my hair curls into two large face framing chunks overnight. Doesn't yours? You had to achieve the perfect amount of messiness to capture the quintessential 2000's beach hair -- you couldn't actually look frizzy or truly unkempt, you had to look just enough chaotic that your mom would tell you to brush your hair.
3. Bandanas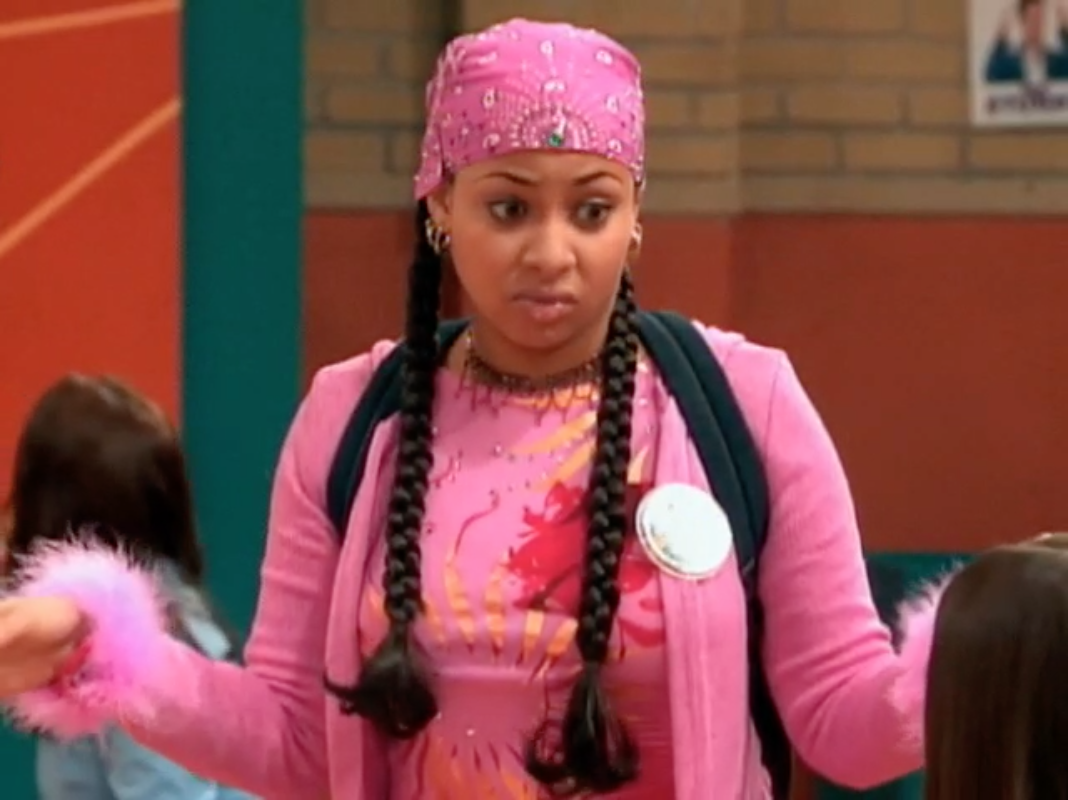 Disney
So bandanas are totally still stylish and awesome, but in the 2000's they were a whole other phenomenon. You could rock a bodacious bandana with anything -- braids, an updo, a partial updo, seriously whatever you were feeling. And you got bonus points if the bandana's fabric matched your shirt -- the 2000's were all about funky coordination, luvs.
2. Flippy Bob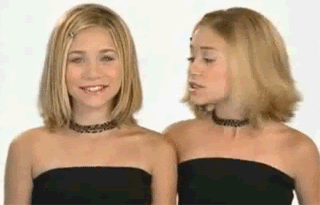 Warner
Flippy bobs are delightful. They're cute, typically pretty easy to style, and are just really, really, really fun to wear. The flippy bob was ideal in the 2000's era for the dramatic hair flip + flounce away, and it hasn't lost any of its power in the intervening years. Check out its modern cousin: the flippy lob. And despite the flippy bob's close affiliation with then-child stars like the Olsen twins, this style has an element of timelessness; Housewives star Luann De Lesseps has rocked it in various iterations since 2007.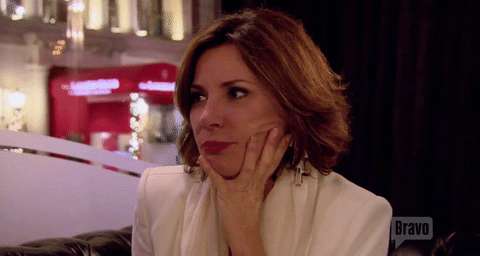 Bravo
1. Funky Half-Updo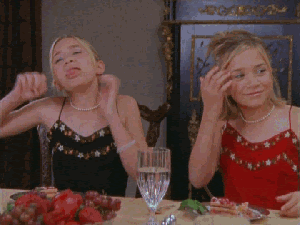 Warner
Half up-dos were GREAT in the 2000s. There was never a dull moment with a half up-do - it allowed for the endless combination of 2000s hair trends, all in one style. Flippy ends, butterfly clips, side-swept bangs, and countless other styles could peacefully coexist within the 2000s half up-do; It was basically a 2000s hair utopia.
Craving more hair culture? Here's what you've got to read next:
The Feathered Haircut: An Untold History
Would the real inventor of feathered hair please stand up?
French Girl Hair | 5 Must-Know Secrets
Get the je n'ais se quoi look to your hair that you've always dreamed of.
17 Times Hair in Superhero Movies Was Unrealistic as Heck
Come on, directors. You can only suspend disbelief for SO LONG!
Harry Potter Hair: The Definitive Ranking
The most ✨magical✨hair ranking you'll ever read!