What does it mean to have "minimalist hair"?
Minimalist hair is all about celebrating your hair as it is and keeping your routine simple. Your goal is to eliminate the products and elements of your routine that don't feel helpful to you, and focus more of your attention on enhancing the elements of your hair that you want to celebrate and nourish.
Emily Appelbaum is a minimalism blogger. She shares, "It's a common misconception that minimalism is about depriving yourself. So, I won't get surprised if someone hears the term minimalist hairstyle, they would think of a less cool, less complicated look. And if they had that on their head, they would be disappointed. But that's not what minimalism is."
Shivangi Tripathi, colorist and founder of Mata Ayurveda, adds that minimalist hair is all about enhancing the hair's ability to be as it wishes, and giving yourself more power to spend your time elsewhere. "A minimalist style is all about taking your hair out of the way. For men, this would mean no product, no gel, no wax. Just keep it under control with a comb and let it do its own thing. Kids are great at this because they're not worried about whether or not it looks perfect- they just want to climb on things! It's generally all about keeping it easy and simple so that there's less to worry about on your day-to-day."
Stylist Ghanima Abdullah agrees. "Hair that doesn't need too many hair products, maybe a cleanser and an oil or leave-in--that's minimalist hair. Hair that you don't style everyday. Hair that you leave alone so it can grow and be healthy. A lot of the styling and maintenance practices we have are really harsh on our hair."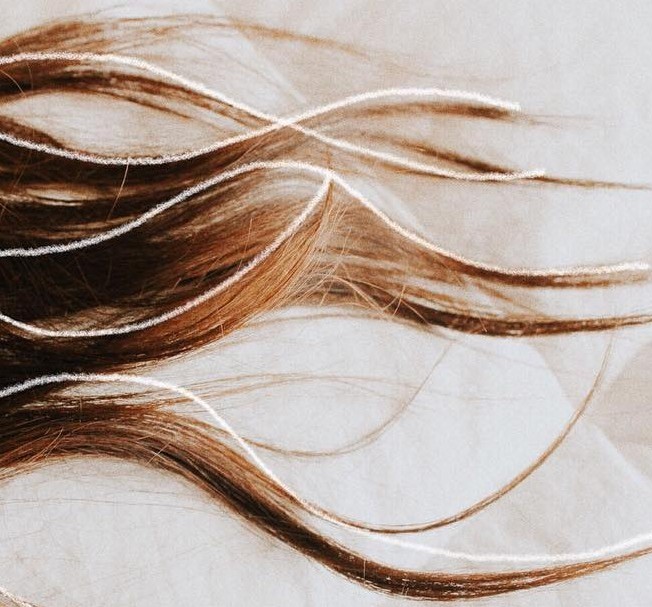 She continues, "Minimalism is more a lifestyle of choosing to have less material things surrounding you, so that you maintain less items and can think about more important things in life. Minimalist hair goes with that same philosophy."
All in all, Emily says that minimalist style is all about celebrating elements of style that are most important to you: "It's not about deprivation, but about getting rid of the inessential. If your minimalist style feels suffocating, then that means you've removed things that are valuable."
What kinds of cuts support minimalist hair?
The best haircuts for minimalist hair are the ones that let your hair grow naturally and don't require too much styling (or any styling) to look good. Hair model Mariyam Abid shares, "The goal is to opt for haircuts that require minimal styling. Haircuts such as pixie cuts, mullets, layers, and choppy bangs require little maintenance and look lovely."
Mariyam says there's plenty of room for individual taste: "An A-line bob is the most elegant. Those with edgier tastes can even try a buzzcut." Ghanima agrees: "You can have minimalist hair of any length, although it's usually associated with very short hair and pixie cuts. Styling maintenance on these can be low, but it usually just seems like less maintenance because you have less hair." So definite bonus points for shorter haircuts. Hair educator and CEO of Style Mobb University, Tiffane Nicol, gives a shout out to blunt bobs and long layers: "The ultimate minimalist haircut is a short blunt cut bob. The blunt cut bob is bold, clean and yet simple! Or the traditional long cut layers give the perfect "bed head" look, making this cut fabulous yet easy going."
What kinds of hair colors support minimalist hair?
Mariyam says that it's ideal to maintain your natural hair color if you're going for minimalism. But if you really want to dye, you've still got options. "Another ideal would be to incorporate a color close to your own hair color. For example, if you have dark brown hair, add a color like chocolate mahogany, red, or warm or ash brown. Adding brunette lowlights in darker shades gives hair depth and dimension." Shivangi agrees that it helps to keep your color close to what's natural: "I would suggest natural balayage not lighting it more then 2 shades from your natural color. Lowlights are also great for minimalist look."
What kinds of styles and/or hair accessories work for minimalist hair?
Examples of styles that work well for minimalist hair include braids, buns, and down-dos. Tiffane is a particularly big fan of braids: "I must say the easiest and number one hairstyle for a person who prefers a minimalist lifestyle is braids! Braids are the king of freedom, simple, cute, low maintenance, no maintenance, get up and walk out the door type of style."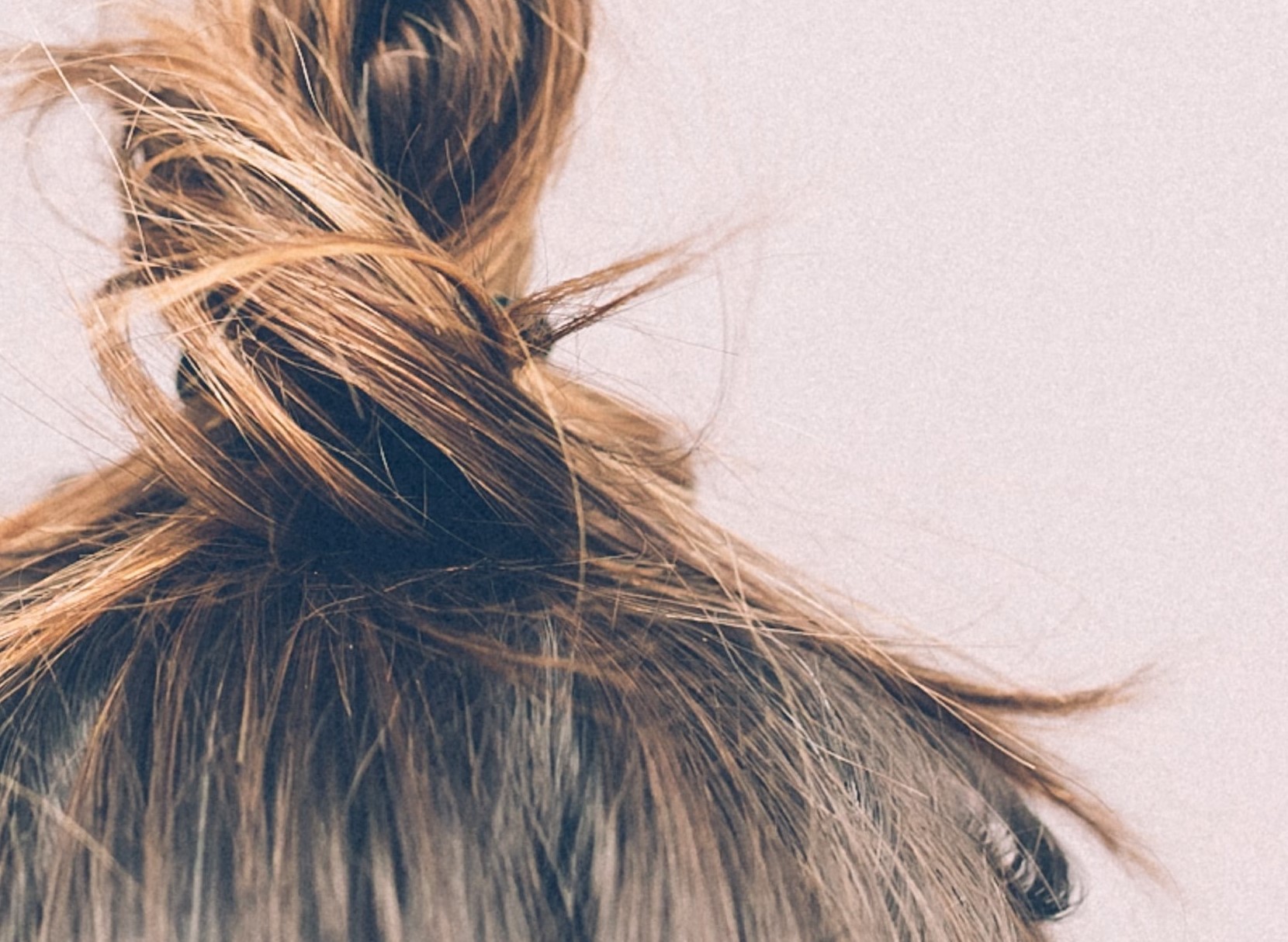 But no worries if you're not a braid fan. Mariyam shares, "Messy buns, beach swept waves, scrunchy top knots, and ponytails are all classic minimalist looks. Slicked-back hairstyles look trendy and give you a mini facelift, so you look lifted and sculpted." Tiffane adds, "Sleek ponytails have proven to be effortless, but it wouldn't come in as my favorite "minimalist hairstyle" due to the style's short lifespan."

If you'd like to go super minimalist hair, you'll want your hair accessories to blend in with your hair. Ghanima recommends clear plastic hair coils "because they are almost invisible. Otherwise ponytail bands that match the color of the hair. I wouldn't go beyond this for a minimal look: no hair ties or clips." And if the invisible hair accessories aren't your vibe for minimalism, you've still got options. According to Mariyam, "As far as hair accessories go, hair ties and a few bobby pins are essential. Metal headbands, barrettes, ponytail covers, and hair clips put together a sophisticated look."
Wanna learn more about the ins and outs of haircare? Here's what you should read next:
"My Hair Is Naturally Curly But Won't Curl Anymore"
5 tips for getting your natural curls back
Flyaway Hairs: How To Tame 'Em
Buh bye, flyaways!
Your how-to guide for dealing with curly hair in the humidity.
Oil Training Hair: Q&A With A Dermatologist
Everything you need to know about oil training your hair
Curling Hard To Curl Hair: A How-To Guide
Let's curl that hair!
Two different ways to straighten natural hair