Formulate user Jo has a summertime haircare question that might make you sweat:
I live in the midwest and this summer has been awful for my hair! So much frizz, I can't stand it. I can't move to anywhere less humid, so I want to know how to keep my curly hair from going crazy in the humidity. Is there a technique that works best -- how do actual professional stylists do it? Please help, my hair can't take this anymore!
Thanks for your question, Jo! We'll do our darndest to help.
To answer your question, we got in touch with Kotryna Zinkeviciute, lead stylist at the prestigious Radio Hair Salon in London. She sent us a step-by-step guide for summertime curl maintenance and frizz reduction:
How to stop summertime curl frizz, method 1
Courtesy of Kortyna Zinkevicute, lead stylist at Radio Hair Salon
After washing and conditioning your hair, towel dry your curls by patting them dry but don't over do it. The hair should be wet but not dripping wet.
Be generous with the amount of product you use. Moisture in the air is the prime culprit in causing frizz. Curly hair is typically quite porous, meaning it absorbs product incredibly quickly therefore two or even three products that do different things is the way to go.I would suggest applying something very moisturising like a wave lotion or buttery curl cream and then top it up with something to hold it in place; perhaps a sea salt spray, mousse or gel.
Pop your parting in if you have one, then section your hair from temple to temple. This will allow you to work with the bottom half of your hair. Start by grabbing small pieces of hair and twisting it around your finger. The more pieces you twist the better definition you get. Drop the top section and repeat. Around the front twist away from your face to achieve a lighter feel.
I would either leave the hair to airdry while you're doing your morning routine, or grab a diffuser and set it to low speed / low heat. Tilt your head left to right whilst you dry. The brave might try doing this upside down which I personally love as it gives lots of volume.
Regardless of the drying style you choose DO NOT touch your curls while they're drying. Do not shake out the twist you've created. This is a true test of patience but believe me it works wonders. Wait until your hair is 80%-90% dry and only then start to zhuzh it around. The longer you wait the better chance you have in maintaining a very good curl structure.
Always carry a mini sea salt spray or dry oil spray with you to defrizz easily whenever you need a top-up.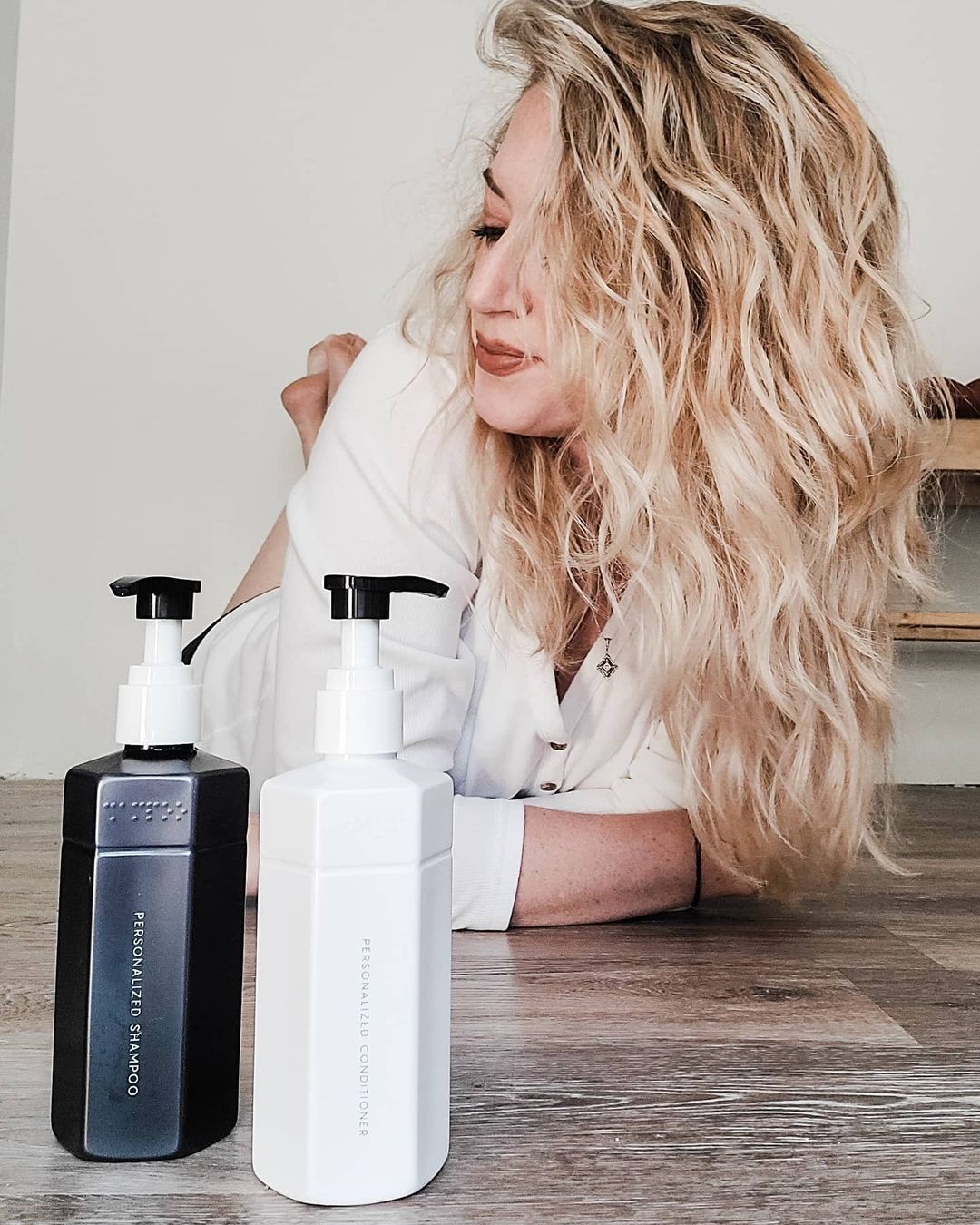 Need another method? We also checked in with Jada Jenkins, hair educator and owner of L'Amour de Rose Salon. Here's her step by step process:
How to stop summertime curl frizz, method 2
Courtesy of Jada Jenkins, owner of L'Amour de Rose Salon
The key to keeping curly hair from going crazy in the humidity is to ensure there is proper application of styling products in the hair. Most people with curly hair don't section the hair when applying products, they just apply it on the top (what they can see), so not all the hair gets treated. Hair products not only help enhance the curl pattern, they help seal the cuticle to give the curl longevity and fight against humidity.
After shampooing and conditioning the hair:
Detangle with Mizani 25 Miracle Milk - this is a detangler, leave in conditioner and helps with humidity.
Using dry sectioning clips, section hair and begin applying product to enhance curls. I recommend using Mizani Foam Wrap, Mizani True Textures Curl Enhancing Lotion, Mizani True Textures Curl Enhancing Pudding, and/or Mizani True Textures Perfect Coil Oil Gel. Choose product depending on texture type, density and porosity. You can LAYER (not cocktail) some of them or use them individually.. My favorite combo is the Foam Wrap and Perfect Coil Oil Gel. This combo lasts the longest and fights the best against uncontrollable humidity. When applying product in each section, use a 2" subsection, this will ensure product gets into each curl evenly.
Once the whole head is styled, use a blow dryer and diffuser to seal the product in and dry the hair to about 60-70% dry. Drying it completely can cause frizz and the style won't have longevity...and won't be able to fight for its life with humidity (lol).
Seal the look with Mizani Thermasmooth Shine Extend Spray which is made to help with humidity!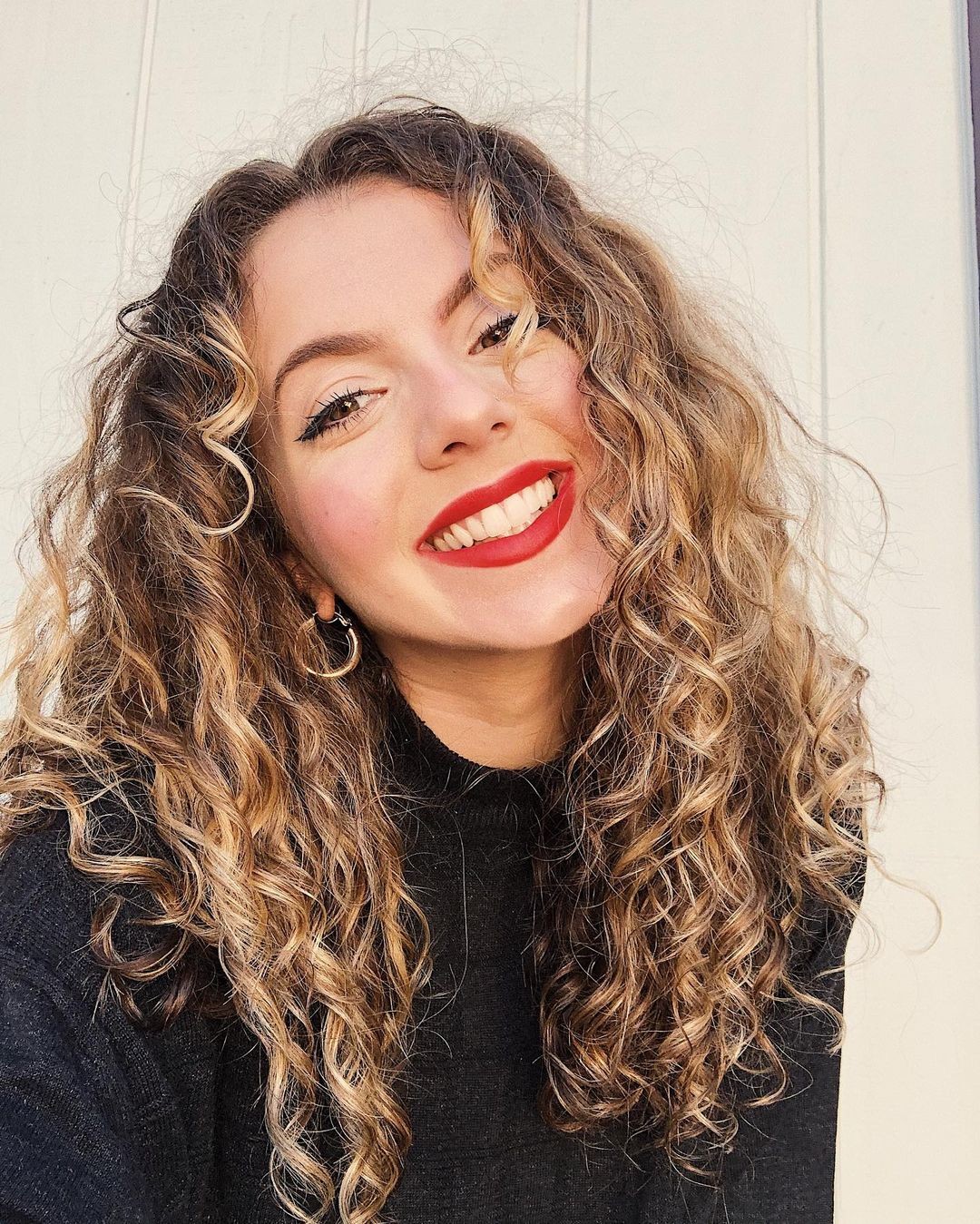 For one last method of frizz-reduction, we got in contact with NYC Salon Project stylist, Kali Ferrara. She gave us some hot tips for the days when the humidity is just a smidge too much to combat, and for what salon treatments to consider:
How to stop summertime curl frizz, method 3
Courtesy of Kali Ferrara, stylist at The Salon Project
There have been so many great products to hit the market in recent years, many boast humidity defying or anti-frizz, and some of them work pretty well. But not much is a match for 100% humidity in the dead of August. My go-to look for these summer months is a sleek bun, either low with a middle part, or a top knot. On wet hair, comb your hair to smooth it in the style that you want, gather into a pony and twist until it twists into itself, wrap around and scare with hairpins or an elastic. Any fly aways can be easily fought with a strong hair spray or light hold gel.
Some chemical processes can easily conquer humidity. The Brazilian Blowout or Keratin Complex processes both smooth the hair shaft by adding the amino acids or keratin proteins into void/porous spots of the hair, sealing the shaft with the product that wears off over 3-6 months. By sealing the hair shaft it makes the hair less prone to absorbing any moisture, including humidity.
Looking for more haircare info? Here's what's next:
How To Go Back To Your Natural Hair Color
How to ditch the artificial color and go all-natural with your hair
Your guide to cutting and styling the shag haircut of your dreams
Salon Wash Techniques: Why Is Wash Day SO Much Better At The Salon?
Is it possible to have your own salon experience at home?
Waist Length Hair: Is It Attainable For You?
Time to rock some mermaid hair 🧜‍♀️
Finding The Right Hair Colors For Your Skin Tone
A handy-dandy guide to finding the right color for you.