You asked, and we answered! Today, we're talking about how to recover from a variety of hair color misadventures. Because sometimes you try something new and... well, it just doesn't work out. But we've got you! Read on and learn more about how to recover from nearly any hair color don't.
How do you recover from a black dye job, a botched cover-up, and hot roots?
Paula says:
My hair color is naturally medium brown. This past winter, I decided to dye it black. I want my natural color back, so I dyed it a light brown in hopes that maybe the black & light brown would blend to make something similar to my natural color. But it looked awful! I then stripped all the color from my hair & dyed it a color close to my natural color. But, ugh, my hair still looks black at the ends & it has a weird reddish tint at my roots. Please help!
This kind of situation is extremely common. Unfortunately, there's no easy solution, as artificial hair color alone cannot lighten artificial color. However, it can affect the color that your hair has underneath the dye. When you apply a lighter hair color, your natural hair color lightens (leaving you with "hot roots"), and the dark color remains the same or gets darker. The dark color on your ends will have to be lifted using a lightener or a hair color remover. We suggest visiting a professional that specializes in corrective hair color. The chemicals used in the procedure are strong, and someone that is well-trained can help maintain the integrity of your hair.
Can you remove Sun-In from your hair?
Britney says:
I used Sun-In on my dark brown hair. It's now blonde, and I don't like it. Is there a way to get it out without dying it or waiting for it to grow out?
Unfortunately, Sun-In permanently lightens your hair, so there's no way to truly "get it out." That being said, it sounds like a temporary hair color rinse would be your best bet. It won't be a miracle fix, though -- these products generally only last until the next shampoo. But you may find that it lasts a little longer on porous hair.
How do you return to blonde after going brunette?
Sara says:
Back in September, I had my blonde hair done at a salon and dyed it a brownish/red color. In November I had it touched up. I now really want to go back to blonde. However, I wouldn't mind having a mixture of the platinum blonde and brownish/red. My roots are about an inch or inch and half showing.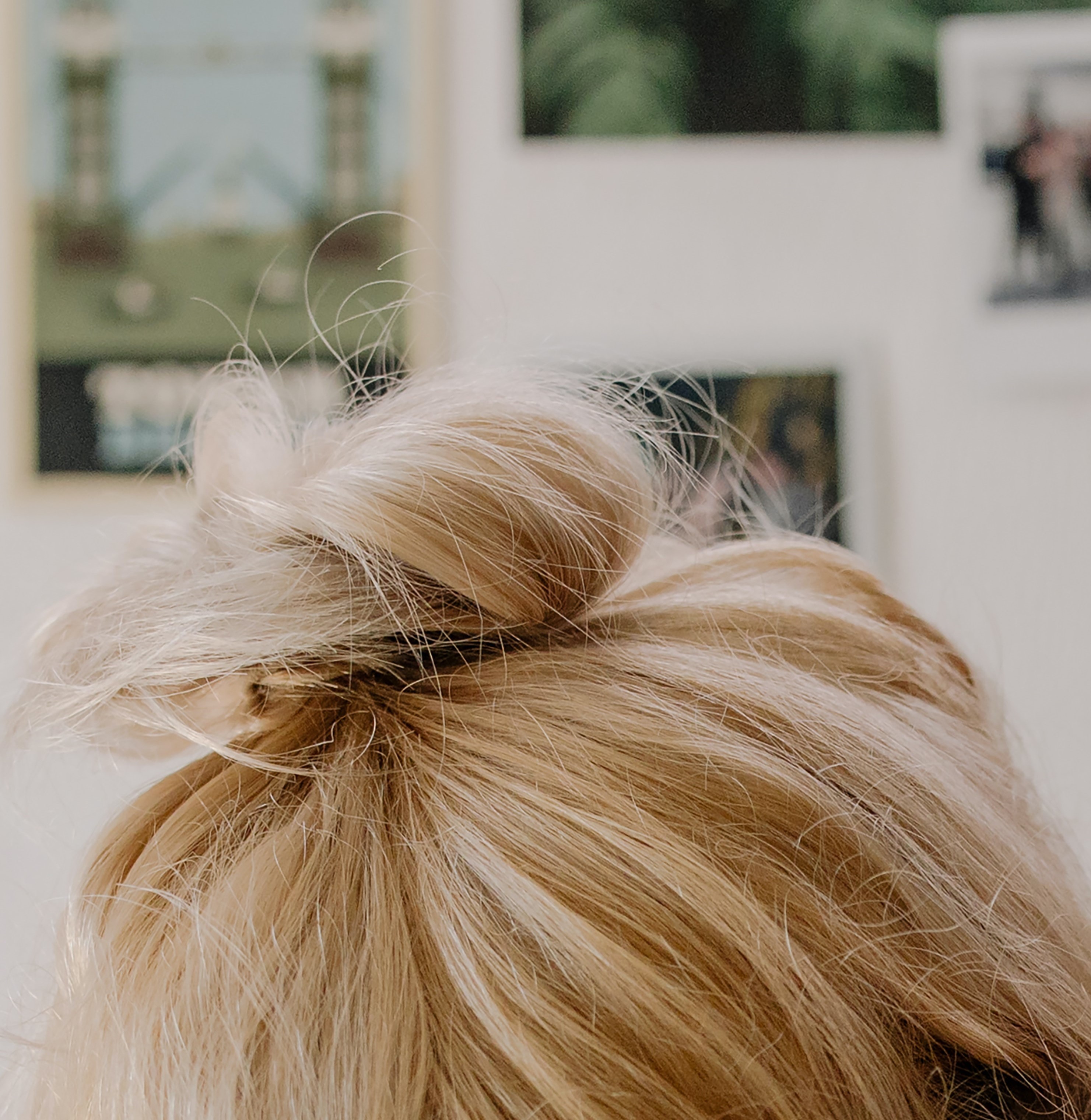 Highlights would be the best way to go back to blonde. When you go to the salon, ask the hair colorist to give you an all over, heavy highlight. If you want platinum highlights, make sure that you let the hair colorist know in advance. A heavy highlight will leave you with mostly blonde hair.
How much should it cost to get back to blonde after going brunette?
Camille says:
My natural hair color is a light blonde. I dyed it brown three months ago and I want my natural hair color back. I went to a professional and she said it would cost $140. Is this reasonable? Or should I talk to someone else?
It takes work and skill to remove a dark color from hair. You could get a couple estimates from reputable salons, but they will likely be about the same. If you have trust in the first professional, it might be good to go with them. But if you really want to save money, you could go to an advanced training salon. Instead of a traditional beauty school, this would be a place where professionals go for additional training after already being licensed.
How can you return to ash blonde without turning green?
Sarah says:
My natural hair color is dark ash blonde. A few months ago I dyed it light strawberry blonde. I have an inch and a half of roots showing, and I want to go back to my natural hair color. Everywhere on the internet are horror stories about women who dyed their hair dark ash blonde and their hair turning green. What should I do? I do not want green hair!
Ash blonde hair color is tricky. Depending on your existing hair color and other varying factors, your hair might turn out ash... or it might turn green or blue. On top of that, your regrowth and ends will also need separate hair color formulations, since they are two different colors. You'll benefit by seeking some professional guidance from someone that can take a look at your hair. Luckily, most hair colorists offer a consultation absolutely free of charge. It's an excellent way to get more insight on further steps to ensure a flawless finish.
Can you go back to being totally natural after using semi-permanent dye?
Ami says:
I dyed with a semi and it's way too dark. I'm naturally a level 4, and this is a level 2. I've tried washing with harsh shampoos but the color hasn't faded. Have I stained my hair forever?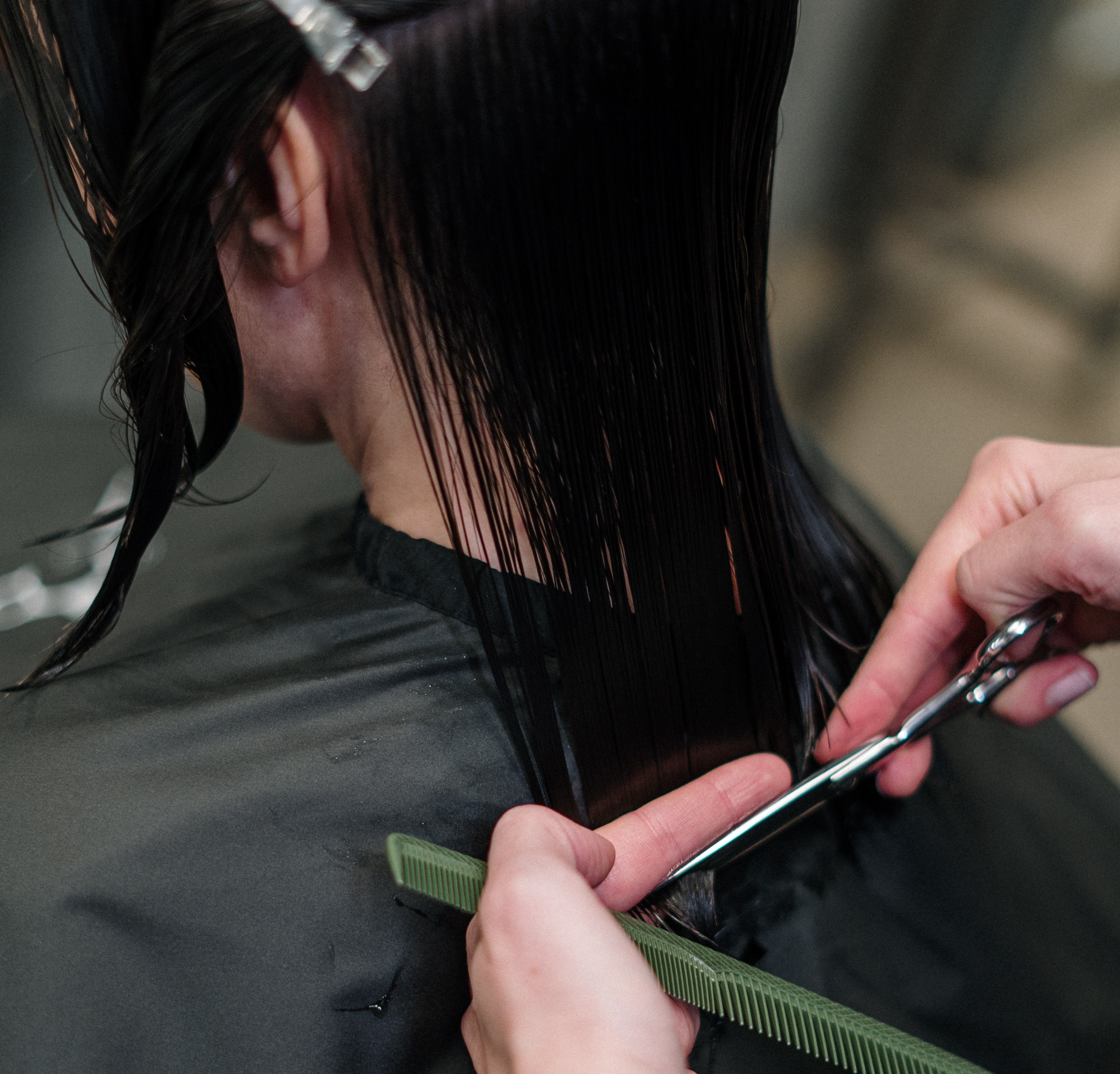 Semi-permanent hair color is most often used to go a shade or two darker than your natural hair color. Many people like a semi-permanent color because it is less damaging to the hair and tends to fade for a soft out-growth. On the other hand, permanent hair color penetrates deeper into the hair cuticle for a longer lasting color.
Semi-permanent hair colors generally fade over time. They usually last anywhere from 8-12 shampoos. When the hair is porous and/or heat is applied, these types of hair colors can become more permanent.
Unfortunately, your best option is to wait and see if your color returns. Trying anything else at the moment may result in unnecessary damage to your hair. If you aren't willing to wait and see what happens, your next best option is to hit the salon, where a hairdresser can provide an assessment.
The hairdresser could take a dramatic route and do a bleach and tone on your hair to remove the old box color. This option would remove the color, but it could also damage your hair. Another approach would be to do a foil/highlight in the hair. It would not completely get rid of the brown, but it would save the integrity of the hair and make your outgrowth appear more natural.
Can you dye your hair back to its natural color after dying/damaging it several times?
Jessica says:
I have naturally light brown hair. I went auburn, then I went blonde, and then I went auburn again. Now I want to go back to light brown. Is this possible?
A professional hair colorist should be able to color your hair light brown. This process is considered to be a corrective hair color service. Because hair color cannot lighten artificial hair color, this will be a two step process. First, they will have to use a lightener to lift the artificial pigment from your hair. Then, a hair color will be applied to achieve your desired result. This is a complicated process that can lead to excess hair damage. For the best results, consult with a professional. Most hair colorists offer a free consultation. During the consultation, make sure that you tell the hair colorist about all the previous hair treatments that you have received.
Can you revive a very light natural color after years of dying it black?
Viviana says:
My natural hair color is a very light brown, but I've been dyeing my hair (Clairol) black for a few years now. I would like a change, and want to return to my natural color with some highlights. Could you please tell me what I need to do in order to correct this?
It's a tricky process to lighten hair that has been darkened for many years with hair color. Your best bet is to see a professional hair colorist who is trained to lighten your hair with minimal damage. If cash is an issue, keep in mind that you can save up to 75% by visiting your local beauty school.
How well does stripping the color from your hair actually work?
Tray says:
I dyed my hair dark brown and now I regret it. It turned out 3 shades darker than my natural hair color. Should I strip my hair? Will that even get it back to my natural hair color? I've heard that that would make it look like straw. I've also read that a good conditioner can make it better, but I'm nervous. Or, instead, should I dye it as close to my natural hair color as possible? Please help, my roots are growing back and its fading all gross-like.
You may want to try an at-home hair color remover. This could work for you since the hair color you have now is so much darker than your natural hair color. Plus, you've only chemically processed your hair once. You can find Color Rid or a similar product at Sally Beauty Supply, Ulta, and other beauty supply stores. Be sure to ask the clerks for any suggestions they might have when looking at your hair. Sometimes they are licensed hairdressers.
Some people with hair color situations similar to yours find they like the new color they get when they lift out the old color. They choose not to put another hair color on. For you, that would be ideal, as it would lower the amount of damage that your hair undergos. Take the time to dry your hair after lifting the color to see if you like it.
Definitely do not do the second option you suggested. It will only add more hair color on top of color and turn out darker or muddy. It will not give you the result you are looking for.
Wanna learn even more about haircare? Here's what you should check out next:
What Does Chlorine Do To Your Hair?
Spoiler: It's not good for it.
Pssst -- if you think your hair color has expired, you should go ahead and ditch it.
The heck is "blotox" anyway?
Sleep easy with your curls secured.
Is this the right curl-cut for you?