Formulate user Valerie would like some advice for applying foundation to wrinkled skin:
I'm in my early 30's and wrinkles are starting to show when I apply my makeup. I'd rather they didn't, since I'm applying makeup for the express purpose of hiding them. It's mostly a problem with the fine lines on my forehead, since I apparently raise my eyebrows a lot during the day, causing the foundation to crease and settle into wrinkles. It makes the wrinkles look more pronounced than if I didn't apply any makeup at all. As silly as it might seem, I've tried to just have a better poker face during the day and raise my eyebrows less, but that hasn't worked very well. I have tried foundations specifically for mature skin, but I keep coming across the same problem. How do I stop my foundation from settling into the expressive lines on my face? Are there any specific formulations and ingredients that I just haven't tried yet? Or is my technique wrong? I usually just wash my face in the morning with a moisturizing cleanser, apply a drugstore primer that historically has worked pretty well for me, and then finger apply the foundation evenly across my face so there are no streaks. Should I be doing something else?
Thanks for your questions, Valerie! We're happy to do what we can to help. To answer your questions, we spoke with beauty pros Margina Dennis, who has been a makeup artist for over 15 years, and Kristen Mesecher, licensed cosmotologist and manager of Beauty School Near You. We've included our conversation with them below!
Do you recommend a specific type of foundation to use on wrinkled skin?
Margina: I recommend specifically using wax-based cream foundations on mature skin. This type of foundation doesn't settle into the pores or lines. It is highly pigmented and a little goes a long way.
Kristen: There are many foundations designed specifically for mature skin that can help to minimize the appearance of wrinkles. If you're not sure which foundation to choose, ask a makeup artist or beauty consultant for help finding the right one for your skin type and concerns.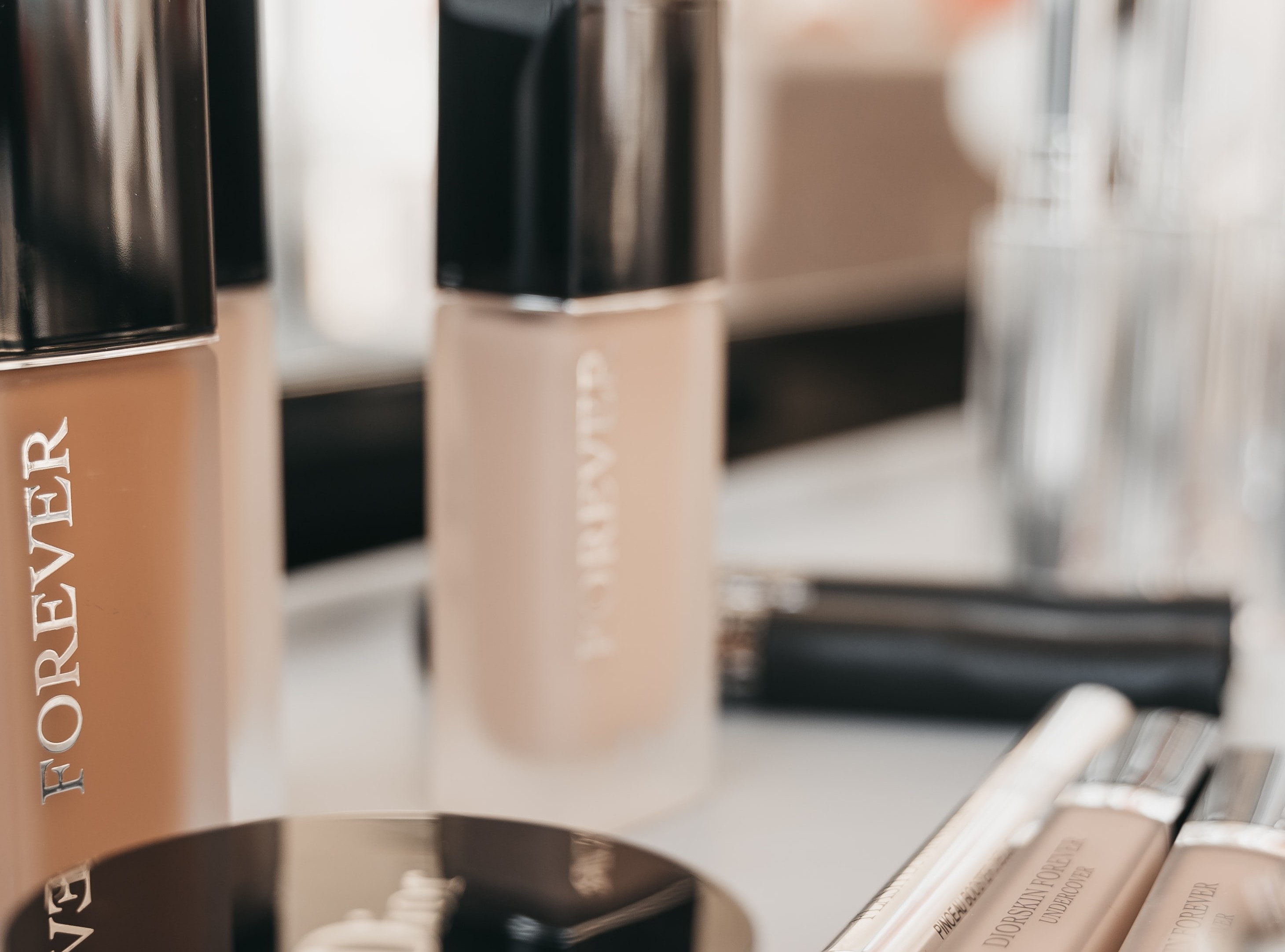 Any pro-tips for applying wax-based makeup on mature skin?
Margina: Wax based foundations can be applied with a moist sponge for sheerer coverage, a foundation brush, or even your fingers. The key is to warm it up before applying. I like to scoop out a bit of product with and put it on a makeup palette. I work it until it emulsifies a bit before applying to the face.
Do you have any general rules for ingredients when choosing a foundation?
Kristen: As a general rule of thumb, avoid matte foundations, which can accentuate wrinkles, and opt for formulas that contain hydrating ingredients like glycerin, ceramides, or hyaluronic acid.
Once you have your foundation picked out, what's the first step for preventing foundation from settling into wrinkles?
Kristen: It's important to start with a clean, moisturized face. If your skin is dry, your foundation is more likely to cling to any dry patches and settle into wrinkles. So make sure to hydrate your skin well before applying foundation.
Margina: Hydrating the skin plumps up the skin, which helps to keep makeup from settling into fine lines. Making sure the skin is well hydrated will not only prevent the production of excessive oils that push makeup into wrinkles, it will also keep mature skin from absorbing the makeup products being used.
What kind of moisturizer(s) should you use before foundation?
Margina: Look for ingredients like Squalane, Hyaluronic Acid, and Ceramides in the moisturizers that you use. Utilize a hydrating cleanser as well. If you are skin feels tight after washing it, it's a sign that the surface of the skin is dehydrated.
How can you best apply moisturizer prior to your foundation?
Kristen: Apply a thin layer of moisturizer all over your face. Be sure to give the moisturizer time to absorb into your skin before applying foundation.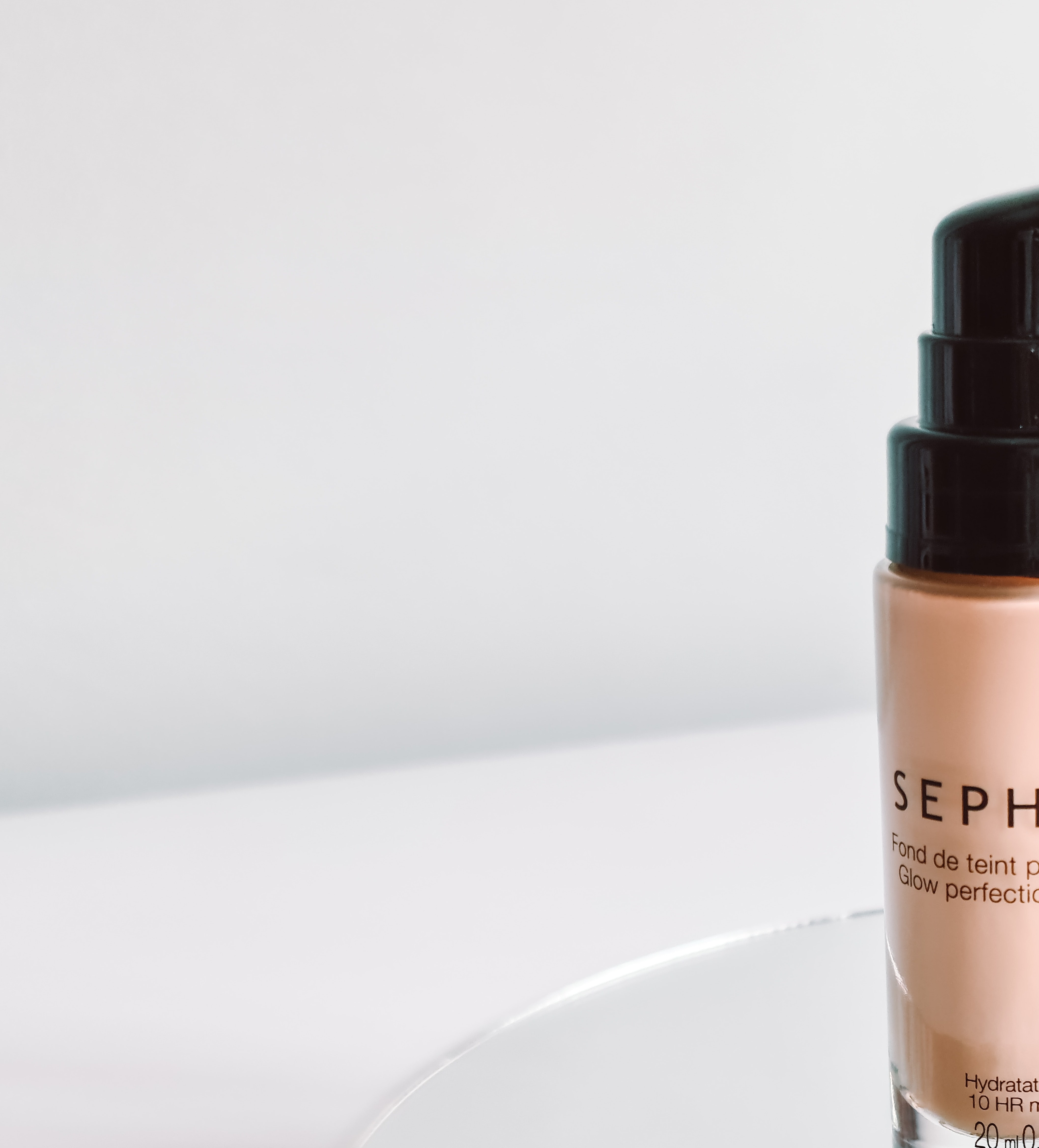 How do you apply foundation to wrinkled skin once you've moisturized?
Kristen: First apply a primer before your foundation. This will help fill in any pores or lines and create a barrier between your skin and the foundation. Then use a makeup brush or sponge to blend the foundation into your skin, rather than rubbing it in. This will help to avoid any streaks or unevenness that can make wrinkles more noticeable. And be sure to blend the foundation down into your neck and jawline so there's no line of demarcation between your face and neck. Start from the center of your face and blend outwards. Apply your foundation in thin layers, building up gradually to the desired coverage. This will help prevent your foundation from looking cakey or heavy.
How do you set your foundation once you've applied it?
Margina: Take a loose no color setting powder, like the RCMA loose setting powder and powder puff. Pour about a two-quarter-sized amount of powder on the puff and then work it into the puff with both hands by rubbing the two ends together so that the puff is saturated with the powder. Use the puff with a pressing and rolling motion. The pressing pushes the foundation to the and the powder helps to absorb any excess moisture and sets the makeup. Reload the puff if needed.
Wanna learn more about the world of skin and hair care? Here's your next read:
How to defrizz your curls and get 'em back into shape!
What's the difference between hot rollers and curling irons?
Difference Between a Mole and a Freckle
What's the difference between a mole and a freckle?
Moisturizer vs Lotion: What's the difference?
Can you use body lotion on your face?
Tips For Washing Hair In Hard Water
This is your guide to washing your hair in hard water
Welcome to the wonderful world of minimalist hair
Type of Combs: Materials and Shapes
Your complete guide to picking out a comb