Okay, you've sent in your resume, you've gotten the phone call.... they want to interview you for your dream job tomorrow! Eeeek! High five! Do that victory dance! We'll give you a moment 😉
giphy.com
Done celebrating? Great. Let's plan that hairstyle!
When interviewing for a job, you want to appear confident, capable, and professional. You want your future employers to look at you and think, Yes! That's the person we need on our team!
Your hair is a huge part of your appearance, and like it or not, it impacts what people think of you. We remember the struggles of the job interview process, and we're here to lend a hand with our best advice. Leave your future employers with a great first impression by following these super easy job interview hair do's and dont's!

1. Do go simple & mature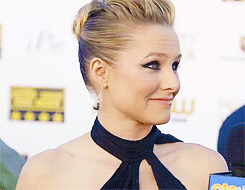 giphy.com
Sorry, up-do experts - this isn't the time for an elaborate style! The best interview hair blends in seamlessly with the rest of a clean, professional look. We suggest a simple, classic bun or a sleek ponytail. Aim for a look that is simple and mature, instead of youthful.
2. Do control frizz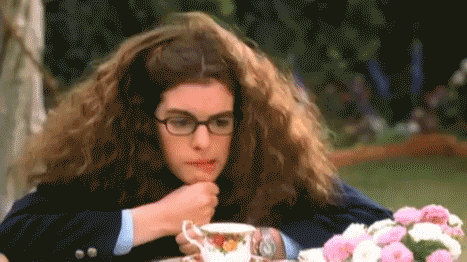 giphy.com
When interviewing, you want to look completely in control of your look. Keep your hair sleek and pay extra attention to any stray hair or frizzies. A simple, solid colored headband and bobby pins are your friends!
Formulate Pro Tip: Want to avoid frizz entirely? Select Anti-Frizz and Manageability as two of your Formulate hair goals and keep those strands in place without added product or accessories!
3. Do pay attention to your part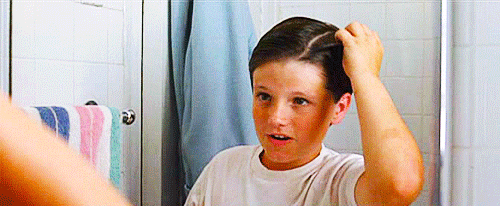 giphy.com
No zig-zaggy parts allowed here! For an interview, pull out your comb and part your hair in a clean, straight line. Opt for either a middle or side part - keep to the tried-and-true and save the experimentation for once you've got the job.
4. Don't use a heavily scented hair product
giphy.com
As amazing as your products might smell to you, your interviewer might be sensitive to fragrances. Use products with mild fragrances while styling for your interview.
Formulate Pro Tip: If you know you'll be interviewing soon, switch your Formulate scent strength to Light for your next shipment! It's super easy and can be done via our app!
5. Don't wear long hair down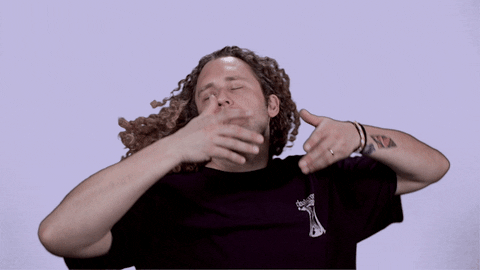 giphy.com
Many job candidates with long hair are prone to playing with their hair when they get nervous. You might not notice that you're messing with your hair... but an interviewer sure will! If there's a chance you might try to play with your hair during an interview, opt to wear it up instead.
6. Don't forget the weather!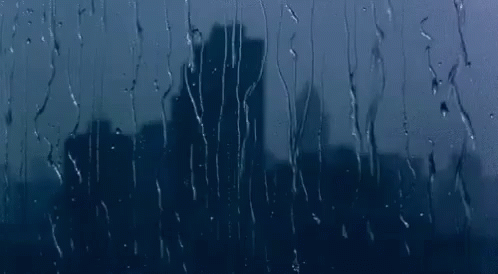 giphy.com
Be sure to look up the forecast the day before your interview so that you're prepared for any unexpected surprises! If there is any chance of rain at all, bring 👏 an 👏 umbrella 👏! The last thing you want is an unexpected drizzle that upsets your perfect look. If the weather is expected to be especially humid, take care to spend the absolute minimum amount of time outside after you've completed your hair. Park as close to the interview location as possible or plan to be dropped off at the door.
Formulate Pro Tip: Did you know that Formulate takes into account the weather for the next few months when you order your custom formulas? We'll give you ingredients that fight humidity, dryness, heat... whatever you need based off your environment!
Remember, you are a qualified, intelligent, & confident candidate for this job. You are going to rock this interview and you'll look great doing it!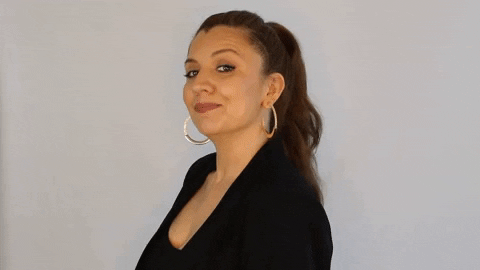 giphy.com
Good luck - you got this!
Love,
The Formulate Team