Are your lowlights just a smidge too... low? Or are your highlights orange instead of blonde? Take a deep breath, because we've the answer's you're looking for. Today we're answering reader questions about some of the most common high/lowlight don'ts. Keep reading to find out more about how to recover from some serious hair color faux pas.
Can you fix bad highlights at home?
Dawn asks:
I have dark blonde hair that I've been dying dark for about three years. I want to go blonde-ish, since my hair has started to look weird and sickly underneath the dark dye. I tried adding some highlights myself, but they look terrible! I don't want to spend a ton of money fixing them - can I get good results by doing them at home and modifying my techniques? Or should I just suck it up and spend the money necessary to get my hair fixed at the salon?
Hair color manufacturers make it seem as though it's super easy to change your color in a few hours. Problem is -- it's not. When it comes to making any highlight/lowlight changes that involve darkening or lightening by more than two hair color shades, it's best to leave the job to a reputable hair colorist.
There are a bunch of ways that DIY highlights can go wrong that you probably haven't even thought of yet. For starters, the technique of foiling in hair highlights is a learned skill. Most people, including trained hair stylists, don't have the dexterity to be able to do this on themselves. And even when you're not using foil, hair dyes still have to be carefully woven into the hair for an all-over effect. If you're using bleach, you'll need to be able to remove it from your hair quickly once you've achieved the desired color lift, which isn't easy to do without an extra pair of hands. The bleach also has to be kept away from your scalp -- otherwise, your roots might come out fried and unnatural looking.
Considering that you're already unhappy with your first round of DIY highlights, it sounds like it's time to head to a professional. If you try to fix them on your own, they'll likely only get worse. It's worth it to spend the extra cash!
How do I tell my stylist that I'm not happy with the highlights they gave me?
Grace asks:
I spent a ton of money going to this fancy colorist in my town. I know a ton of people who have gotten great results from him, so I had high expectations. He's known all over town for his experience. But I'm not happy with my results. He had me choose three colors from a chart, but now my hair looks nothing like what I chose. I did not have a blow dry scheduled, so i did not see the results until I got home. Should I call him and ask to come back and explain, or is that way too insulting for someone of his status? Would he blame it on me for picking the colors? Should I wait and see if it gets better in a few more shampoos?
Absolutely call him back. Sure, it may be a good idea to wait to see if it softens in one or two more shampoos, but don't wait any longer than that before checking back in with your colorist.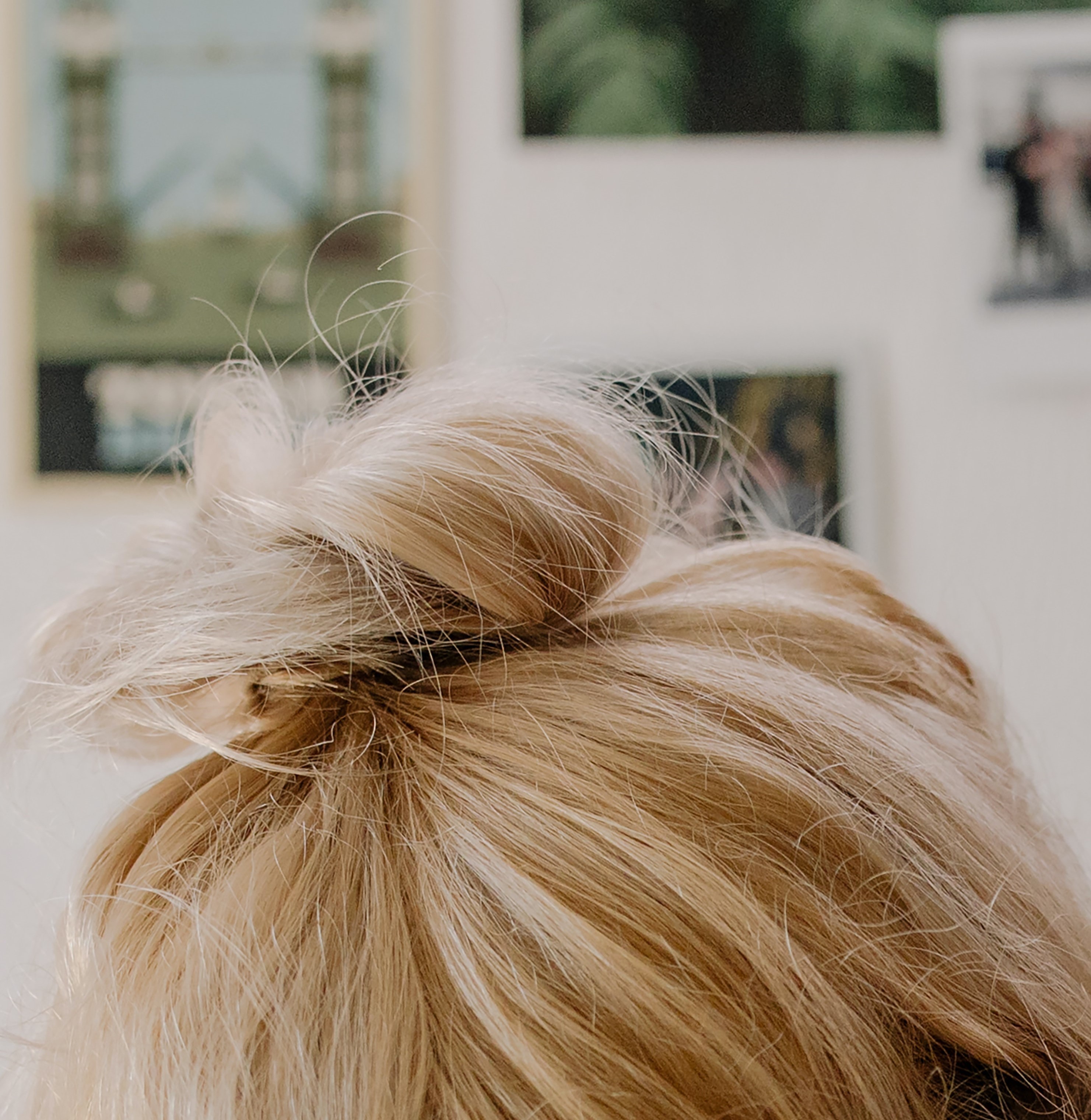 Any professional hair colorist with a good reputation wants to keep it that way. That means that, in addition to good coloring services, they have to provide good customer service. Your satisfaction matters, especially since you're a walking advertisement for their services. You're a source of referrals, and referrals are as good as dollars in their pocket. Without customers like you, your stylist wouldn't have as many clients as he does now, and probably wouldn't be able to charge such high prices.
Many people are fearful of confronting their hair colorist or hairdresser when not satisfied with their results. Lots of people chose to ghost their colorist rather than tell them that they're unhappy, since they don't want to deal with the awkwardness or cause trouble for the stylist. Many of these fears are overblown. Most hair professionals would prefer to keep you as a satisfied customer than lose you and not know why.
This isn't to say that you should storm in and tell him off. It helps to be diplomatic in these kinds of situations. You can mention that you might have been wrong in picking the hair colors you wanted. You can also mention that you were hoping that he would give you feedback on how the colors you picked might turn out. He, by the way, is the professional and made the final decision. Be honest in what you are not happy with and give your hair colorist a chance to fix it.
How do I fix orange highlights?
DD asks:
I tried bleaching my hair to create some highlights. The result is... uh, not great. My hair now has orange streaks. It looks almost comically bad. Is there a way to fix this so that I can stop looking like a tiger? Please help!
More often than not when it comes to orange hair, the answer is to go to a professional. During a consultation, a professional can see and feel your tresses and learn the full history of what your hair has undergone. This will always be the best advice to anyone asking how to get rid of orange hair.
If you can't afford to go to a hair salon, the next best thing is to call a cosmetology school and ask about their prices. They will be priced considerably less than a hair salon. If they are a reputable cosmetology school they'll likely be able to get it done right.
That being said, getting rid of orange hair yourself is not an impossible task. You'll risk damaging your hair and ending up with an uneven color, but a DIY fix might work. You'll want to use a well known product, like Colorfix, for a slightly more guaranteed result.
If you choose to try to fix it at home, keep in mind that products like Colorfix remove only permanent hair color. They won't work on semi or demi permanent hair dyes, progressive hair dyes, hair dyes with metallic salts, or henna hair dyes. You'll also want to carefully follow the instructions on the box. Don't skip anything -- even if it sounds inconvenient. Those instructions are there for a reason. And if your hair smells funny after the product has been rinsed off, there's probably still some of the product in your hair. An extra, even more thorough rinse will likely get rid of the remaining stench. Finally, if you're planning on re-dying your hair after removing the first color, go for a color that's two to three shades lighter than the one you actually want. Your hair will be more porous after the original color is removed, making any new color that you apply appear darker.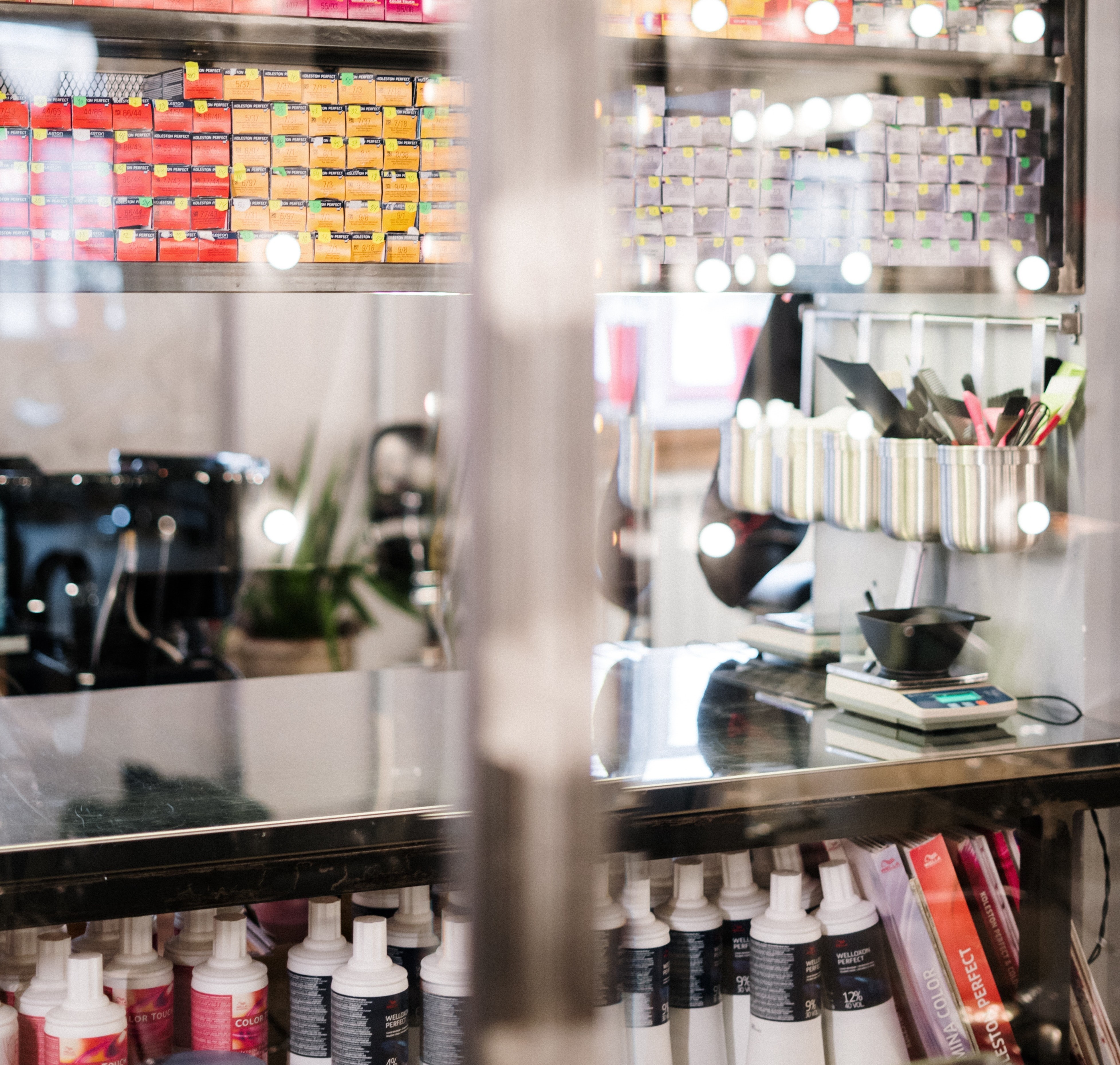 Wanna learn even more about haircare? Here's what you should check out next:
What Does Chlorine Do To Your Hair?
Spoiler: It's not good for it.
Pssst -- if you think your hair color has expired, you should go ahead and ditch it.
The heck is "blotox" anyway?
Sleep easy with your curls secured.
Is this the right curl-cut for you?