Dry shampoo can be an insanely useful tool for extending the lifespan of your last wash. You can spend less time in the shower and subject your hair to less damage from washing -- a serious win-win.
Of course, dry shampoo isn't without its cons. Some brands are super expensive, which can make it impractical to apply dry shampoo as often as needed. Other dry shampoo can be difficult to brush out, leaving an icky white residue behind. (And no one wants to unintentionally look like a founding father)
Thankfully, the internet is never without a solution to a hair-care problem. We've rounded up a full list of all the potential dry-shampoo alternatives that we could find online, as well as their potential pro's and con's, as provided by people who have tried 'em out.
Before you read on, do keep in mind that what worked for one person may not work for you. DIY haircare solutions that are concocted outside of a controlled laboratory setting can sometimes lead to unwanted consequences, since they aren't regulated or tested by a professional cosmetic chemist. Be sure to proceed with caution should you decide to give one of these methods a try.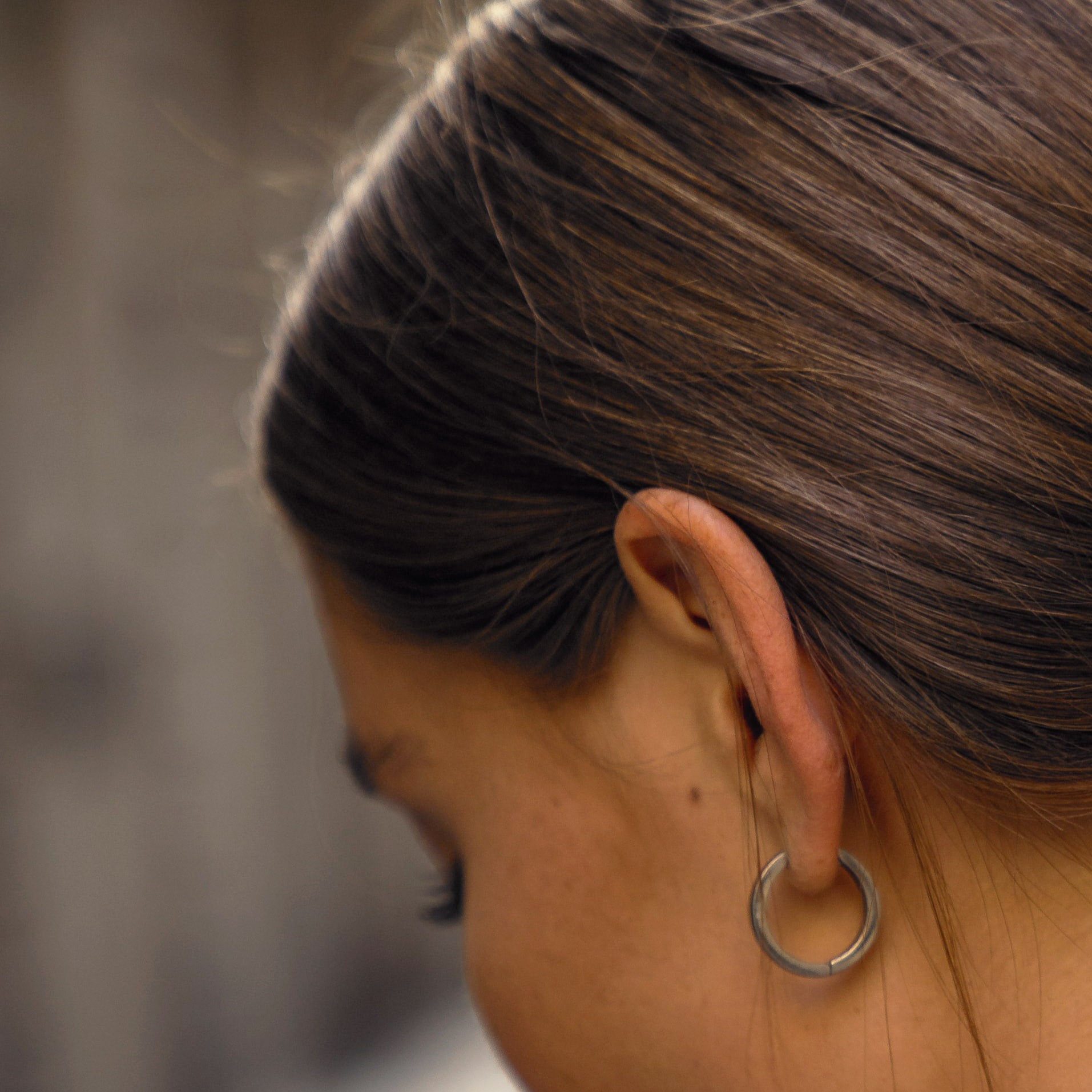 Cornstarch as dry shampoo
User reports
realocmom says: "To avoid the powdery, matte look, brush this on roots at bedtime. Your hair will absorb the cornstarch and you will wake up with fresh hair!!!"
Michellekins says: "I did what one other reviewer suggested and made up a small pot of 1 part baking soda to 4 parts cornstarch. I used a blush brush to brush onto my hair. Worked a treat! This will be my go-to moving forward."
Relativisticcat says: "Well, my skin is acne prone (mild) and this DIY started giving me cysts around my hairline after a day of using it so I discontinued it and everything came back to normal. So in my experience, it does not work for acne prone skin and I would not recommend it."
From makeupalley.com
Unsweetened cocoa powder as dry shampoo
User reports
Wenji_gefersa
says: "I have extremely greasy hair. After 24-36 hours of not washing it looks like a 50-year kitchen mop. The only solace I've discovered is homemade dry shampoo: 50/50 mix of corn starch + cocoa powder (for brown color), and it's basically the greatest thing ever."
From reddit.com/r/haircarescience
eupinsith says: "If you have dark hair, add the cocoa powder to desired shade. I have black roots so I do 1:1 with cornstarch and cocoa powder. Apparently, dark cocoa powder is better for black hair as it's a grey-black, but I'm unable to find dark cocoa in my area. The regular cocoa is a dark red-black but it's virtually unnoticeable and it works fine."
From reddit.com/r/thegirlsurvivalguide
Briannabelle says: "Just a note, I used to use cocoa powder and cornstarch, but I noticed that the cocoa powder was leaving a brown residue on my clothing and my jackets. I have lighter brown hair so I switched to cinnamon and I haven't noticed it discoloring my clothing as much."
From reddit.com/r/nopoo
Arrowroot powder as dry shampoo
User reports
lunapupae
says: "It won't help much when your hair is actually an oil slick, but if you put it on second day hair it will stay fresh for much longer. On the day after washing, I lightly coat my fingers in the starch and massage it into my hair and scalp. It gives me so much volume on my sparse crown, and makes my hair feel softer and manageable as well. It's such a fine powder that it leaves no white residue if you're careful, though you can leave it in overnight if you're worried about that. And I find that it actually enhances my hair's shine."
briloveschocolatebunnies says: "Arrowroot is a natural starch and often used as a thickening agent in foods. It has an excellent ability to absorb oil. It is lightweight---making it messy---so how you apply it is key. I notice that tutorials online suggest using an old foundation brush and rubbing it into the crown of your hair. Then massage with fingertips. This has been the best way to apply dry shampoo in my experience."
prettypollyperkins says: "My hair is fine and I have oily roots so I need something that will zap the oil on my non-wash day and give me a bit of volume. Arrowroot did a bit of both but it left my hair very matte. I made several partings in my hair and applied it lightly with a pastry brush then rubbed in with my fingers and brushed through with a paddle brush. It's probably great on those with thicker, less greasy hair but not for me so I'll keep looking."
From makeupalley.com
Bentonite clay as dry shampoo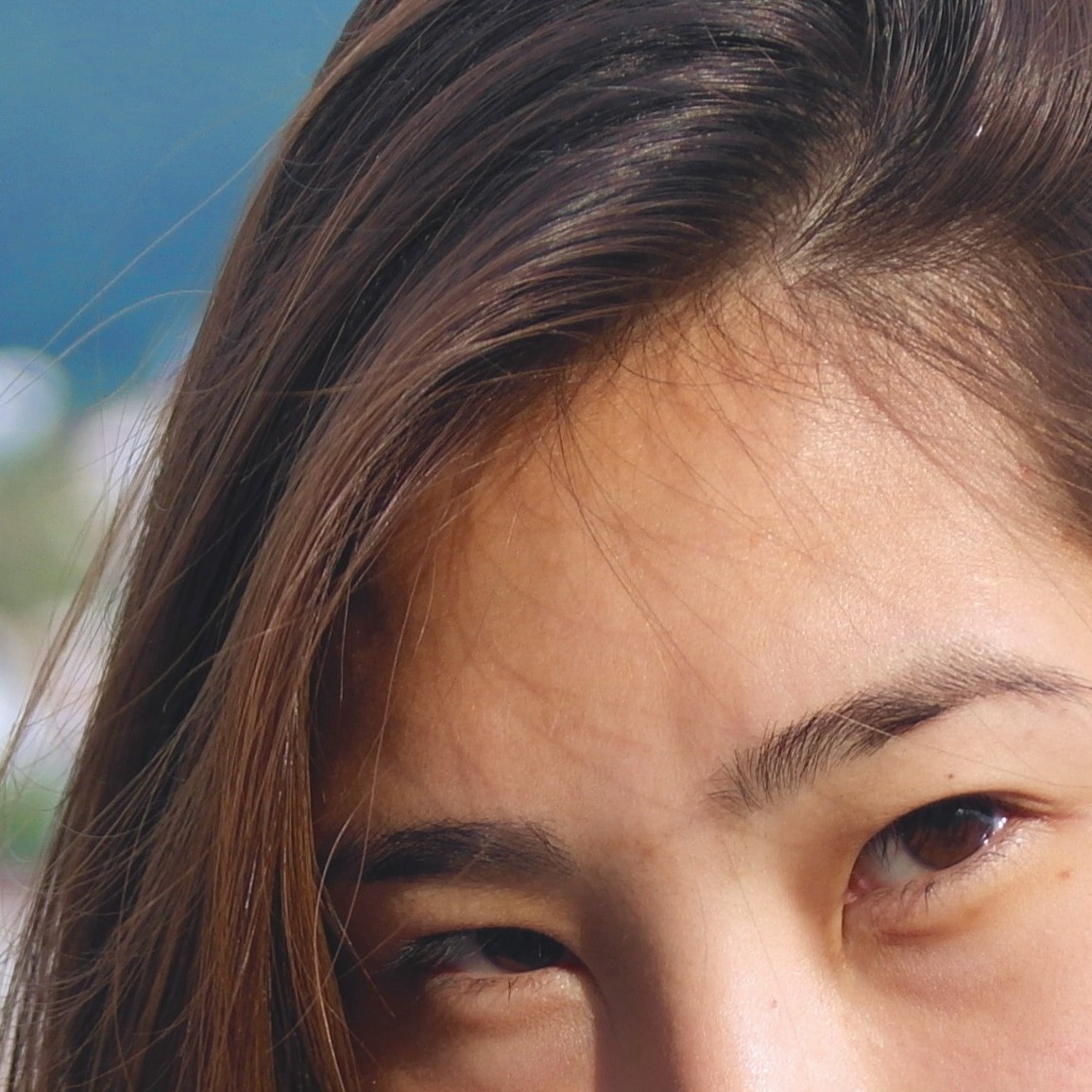 User reports
Teamsuperawesome says: "Bentonite clay works as well (and gives crazy body if you're styling your hair) but it doesn't feel as nice. Perfect for updoes when you won't be touching your hair anyway."
From reddit.com/r/frugal
anonymoususer
says: "I used Aztec which is bentonite clay and it was AWFUL. My hair felt disgusting for days. Never ever again."
TourmalineTart
says: "Just a word of advice! I'm a geologist, and what bentonite clay (which occurs naturally in the rock record) is notorious for is absorbing water which causes it to swell, dramatically. Be careful if you are sending this stuff down your drain! It can swell up and create major clog by obstructing your pipes. I'd even be cautious of small amounts that could accumulate in your pipes through time."
Cornmeal as dry shampoo
User reports
joyfulmom4 says: "I must say that I liked it much better than cornstarch. B/c of the larger size to the grains, it was much easier to brush/comb out of my hair. And it did leave my hair cleaner looking. To apply, I separated my hair near the scalp with the fingers of one hand and then sprinkled the cornmeal on the scalp with the other. I applied to multiple sections across the top, then kindof fluffed it around a bit and let it sit for 5 min.
"I shook some of it out, then tried my boar bristle brush. When that didn't seem to do the job, I gently combed my scalp with a fine-toothed comb... It took a lot of combing, brushing and preening to get the flakes out. Kinda icky.
"Afterward, I was able to comb my hair back and it looked smooth and didn't form strings or look oily. It had a bit more lift (though not a lot) and looked presentable. When I ran my hands over it, it did not feel greasy to the touch, but felt smooth and clean. I did think my scalp itched more over the next few hours than usual. Not sure if that was due to all the scritching and brushing or to the dry shampoo. But it wasn't bad, just a minor irritation."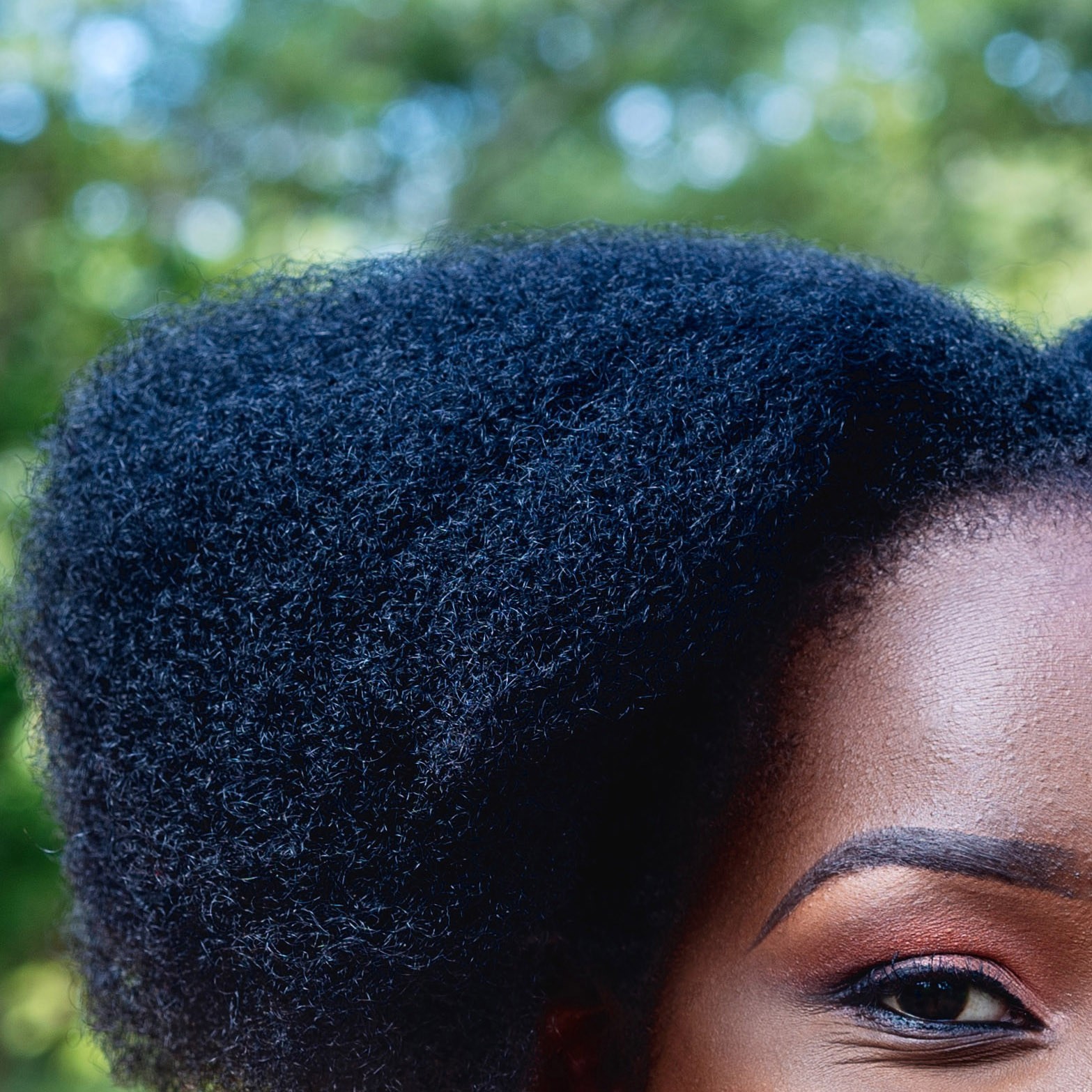 From forums.longhaircommunity.com
Powdered orris root as dry shampoo
User reports
gladtobemom says: "Orris Root alone actually works fairly well, but it doesn't do quite as good at soaking up the scalp oil and making my hair fluff away from my scalp. My hair was far less shiny also... Orris root powder has a pretty strong violet/iris scent if it is perfume grade. If it is the lower grade, it smells more earthy and slightly green. Both work well for this recipe. I vastly prefer the perfume grade because I just love the scent, but it is much more pricey."
Baby Powder as dry shampoo
User reports
chelleypie810 says: "My mom also just uses baby powder but its kinda hard to get out on black hair, you have to brush it through really well."
From forums.longhaircommunity.com
anonymous says: "I've been using baby powder directly instead for weeks now and it absorbs hair oil better, looks invisible after brushed in, only takes a teaspoon to do my hair, and, of course, is only $1.60 per bottle. All I do is sprinkle a little on the back of my head around the crown of my skull, along the part in my hair, along the underside of my bangs, and along my temples. Scrub in and brush out et voila! Perfect, fresh smelling hair."
From reddit.com/r/frugal
anonymous says: "Baby powder makes my hair go static"
Dryer sheets as dry shampoo
User reports
India-Jewel Jackson says: "Not only are they great for fighting frizz and flyaway strands, smoothing one over your hair from the roots to the ends also makes your hair smell kinnnnnnnnnd of amazing, like a freshly dried batch of laundry.
"Check it: Next time your hair smells like it's in dire need of a cleansing and conditioning session, skip the dry shampoo in lieu of a dryer sheet. (Freshens faster, less messier, and much cheaper.) And if you really want to get in there good, press a sheet down onto the base of your brush (boar or paddle is fine), and stroke your hair in small sections, layer by layer. This way the sheet will hit--and scent--every single strand.
"Oh, and before you toss it in the trash, run it over your bathroom tiles to pick up any errant hairs that may have fallen to the floor. You're so welcome!"
From glamour.com
Shuriesicle says: "I don't use diy dry shampoos, but when my clients have problems with static, I suggest dryer sheets. I used to have staticky hair when I was younger and it works like a charm."
From reddit.com/r/haircarescience
Flour as dry shampoo
User reports
Linda White says: "Flour can be used for more than just baking. It makes an excellent dry shampoo ingredient. Think about how easily flour mixes into liquids and absorbs them. It will do the same to the oils and grease on your hair and scalp. One potential drawback is that flour might 'clump' a bit. If you have darker hair, you may notice it. "
From dryscalpgone.com
Amanda says: "The sweat/oil actually made it all crumbly/cakey."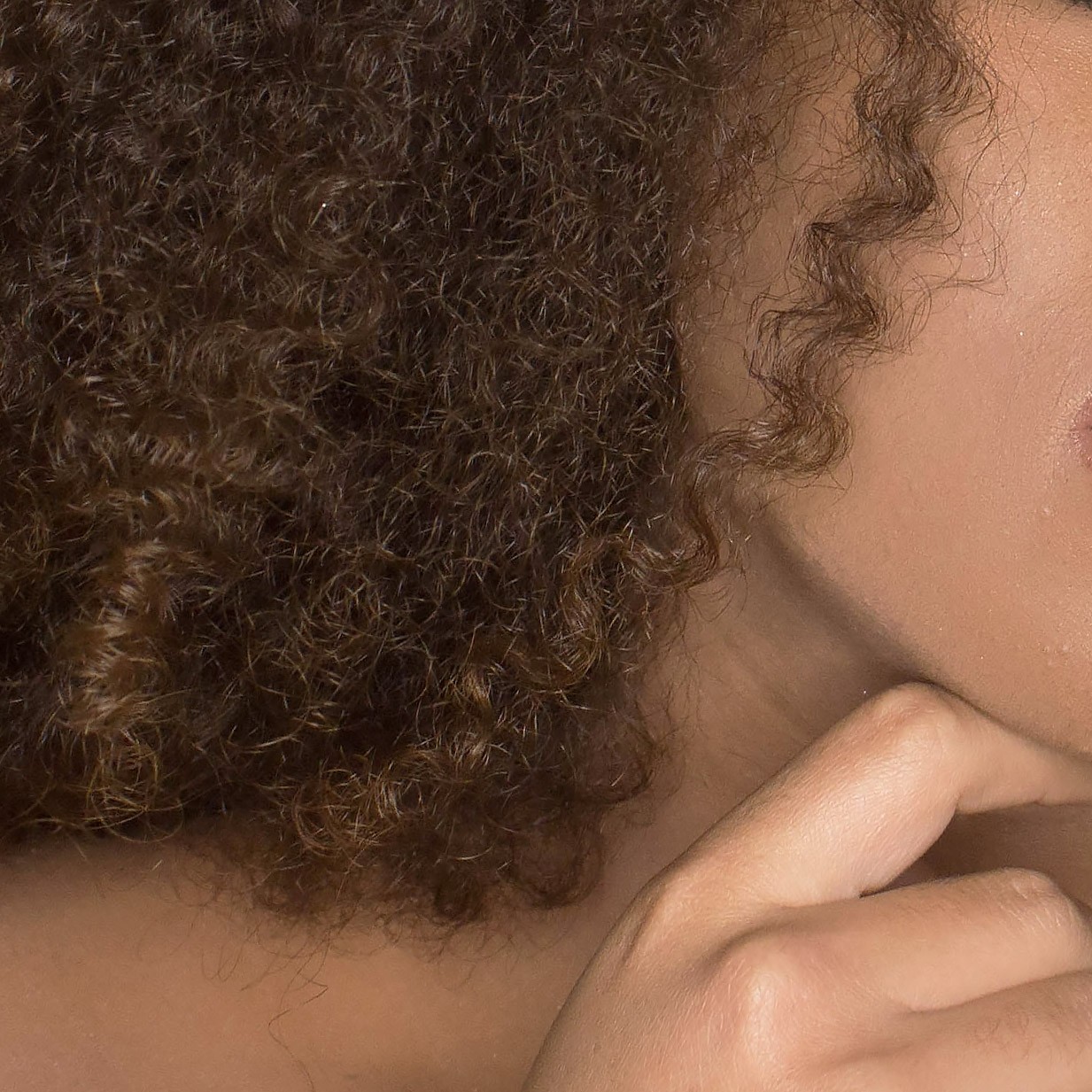 From thecut.com
Rice flour as dry shampoo
User reports
Beautybee says: "You can buy sweet rice flour (or as it's sometimes called - glutinous rice flour - lovely) in any Asian grocery shop and it's insanely cheap. This medium sized bag cost me $1.70 and I reckon it will last me months, seriously.
"The texture of this flour is interesting. It's difficult to describe, but it's almost grainy and not as feather light - so it won't fly everywhere upon application like the baby powder did. It soaks up oil very well, without over drying your hair and it doesn't build up on your scalp like the baby powder does.
This stuff is saving me bucket loads! I might try corn flour or corn starch (are they the same thing?) once I'm through with my rice flour, but I'm not rushing as I'm very happy with the way the rice flour is working atm."
From beautybeemakeup.com

Thirsty for more hair knowledge? Here's what we recommend next:
FINALLY, the science-secrets behind gray hair are being spilled 😉
Comb vs Brush | Which Is Better For Hair Health?
Which tool wins in protecting hair health?
Stress & Hair Loss: 4 Fast Facts
Worried that stress is stealing your hair? We've got the info you need to rest easy 👍
Do Hair Vitamins Work? Here's What The Science Says.
Are these prettily-packaged vitamins really effective in making your hair healthier? Let's check the science to find out more.