We ADORE the DIY approach here at Formulate - did you know that every single one of our bottles is hand dispensed by one of our lovely team members? We treat every single order with the tender loving care that only human hands can provide!
Your hair will be looking fly as hell after using your new Formulate bottles and you should treat yourself to some accessories to match! Here are some awesome ways to create gorgeous statement pieces without even leaving your house - enjoy!
1. DIY Jeweled Hair Elastic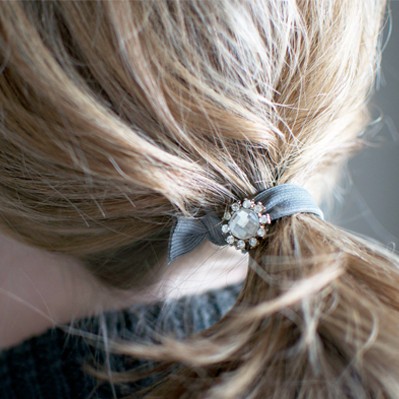 thesmallthingsblog.com
If you've got a needle and thread, a stretchy hair tie, and a cute button lying around, you're all ready to make this adorable hair tie! So simple, so fun! Find out more here!
2. DIY Leather Hair Tie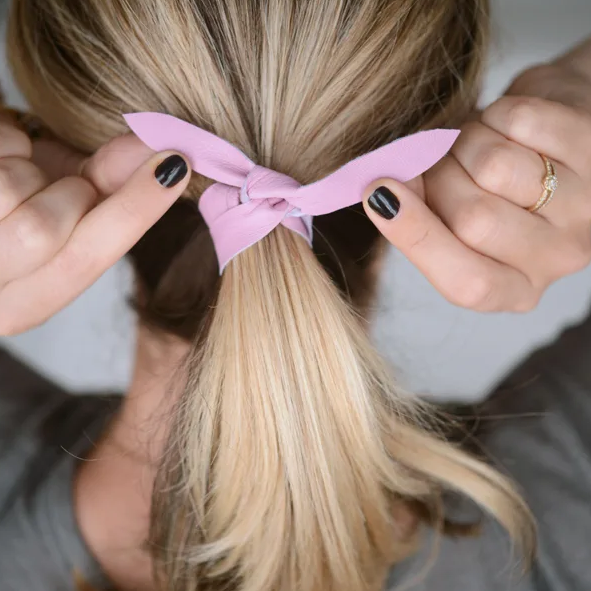 Cupcakesandcashmere.com
Got an old leather skirt or shirt that's seen better days? Cut it up and turn it into this darling hair tie! Leather is super cute and super in style for hair right now, check it out here!
3. DIY No-Sew Headband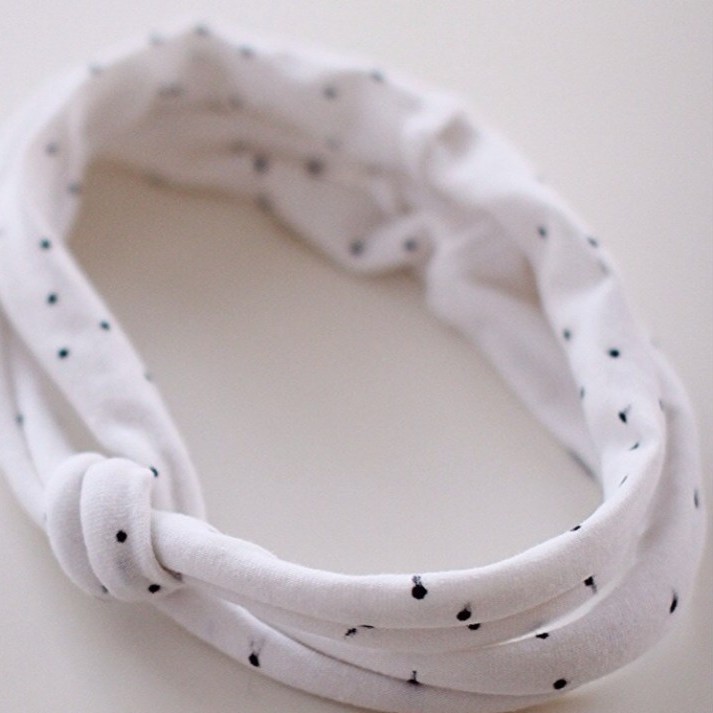 Lazymomsblog.com
We've all got old shirts laying around that could use an upcycle! This cute headband requires no sewing, is done in 5 minutes, you can make your own patten, and it's sooo comfy! Honestly the perfect accessory for wash day. Find the instructions here!
4. DIY Chanel Pearl Hairpins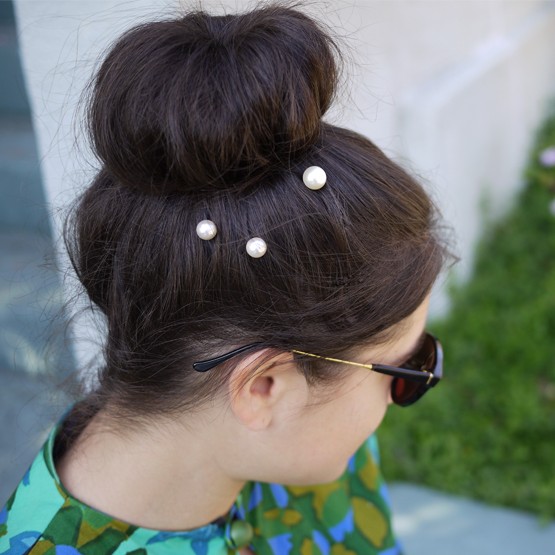 Honestlywtf.com
Got an old faux pearl necklace that has seen better days? Repurpose it into an elegant set of hairpins! All your friends will be hella impressed with your effortless style and will want to know where you got them. Check out the instructions here!
5. DIY Hanging Chains Headband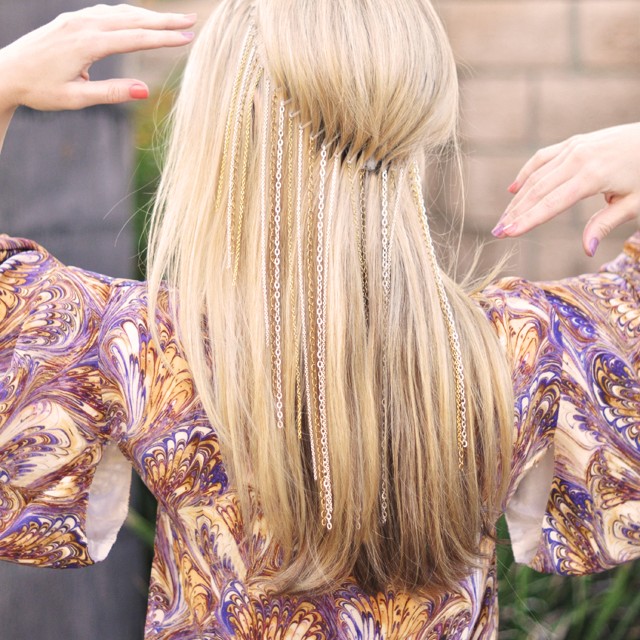 Lovemaegan.com
Got a ton of chain necklaces and bracelets you never, ever wear? Put them to good use in this statement piece that's perfect for festival season! It's artsy AF and super easy to make. Get the deets here!
6. DIY Patterned Hair Clips
Prettylifegirls.com
These are almost shockingly easy. Got an old patterned piece of paper from a cute card? You can make these. Got a printer? You can make these. Got a sharpie and a bit of creativity? You can make these! Learn more here!
7. DIY Hair Clip with Leather Flower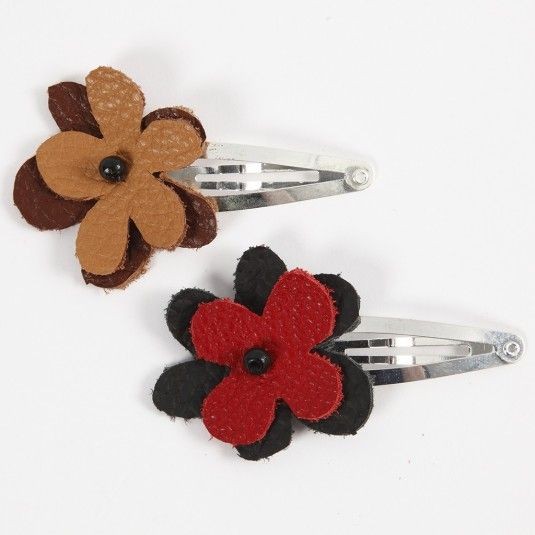 Cchobby.com
We are crying over how cute these vintage inspired hair clips are. 10/10 would recommend. Check out the instructions here!
8. DIY Candy Wrapper Hair Bows or Bowties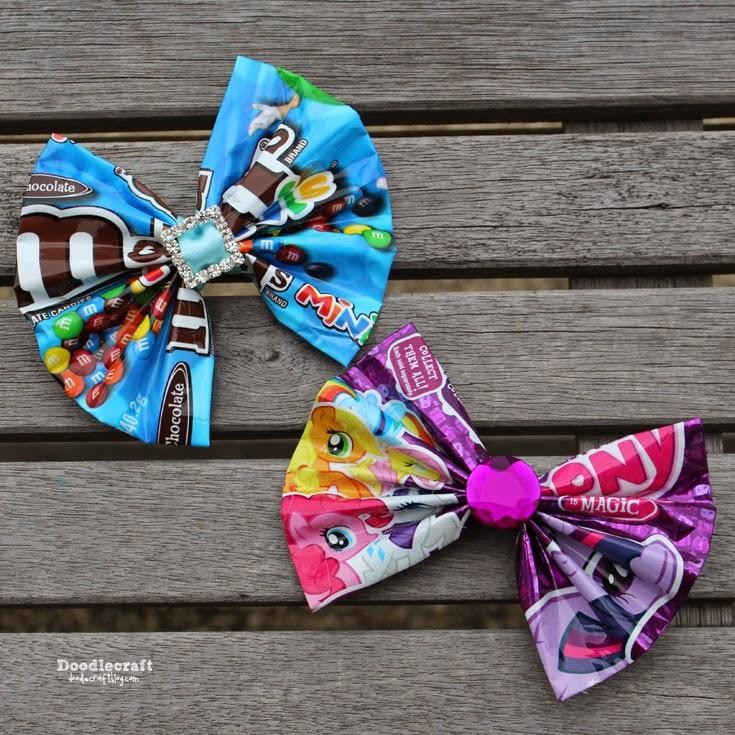 Doodlecraftblog.com
Finally, a craft that lets you combine your love of candy with saving the earth! Rep your favorite sugary snack with these adorable hair bows that have a distinctly Betsy Johnson vibe. We could totally see them on the runway! Read all about it here!
9. DIY Simple Jean Headband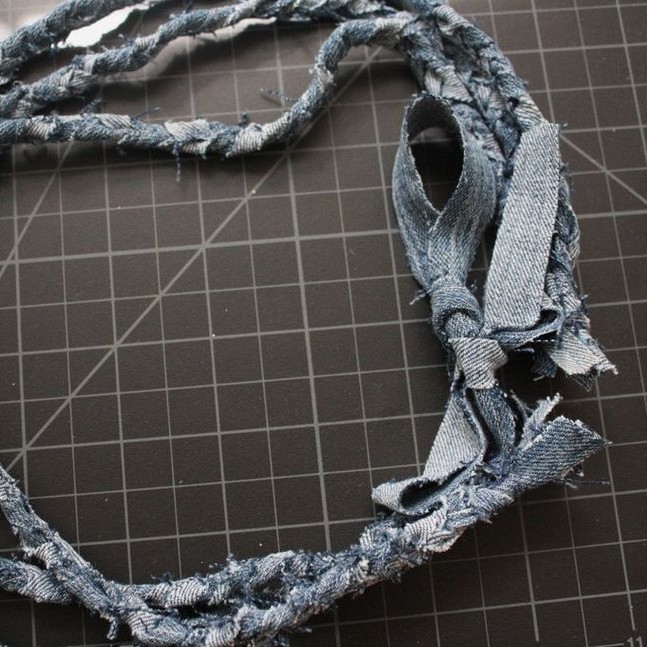 Instructables.com
We all have that old pair of jeans that has seen better days. Maybe you've kept them for nostalgic reasons, maybe they're too roughed up to donate, or maybe they're just no longer your style! Make them fab once more with this super cute headband that's shockingly chic. Learn the deets here!
We're super pumped to hear how these projects work for you! Give us (and the project's creator) a shout on IG with a cute pic of your DIY 'do! And be sure to check out our hair quiz to learn more about what Formulate has to offer ;)
Love,
The Formulate Team