For those of you that know me, you know that I take great pride in my hair though I am wildly low maintenance when it comes to styling.
In order for me to not have to "do" much to style, my haircare has to be on point. Since I've been using Formulate, I've loved the way my hair works with any style I want, so now I am sharing my 5 favorite hairstyles to work my wash. Chances are, if you've seen me in the last few weeks, I was probably working one of these looks!
1. The first morning after I wash my hair, I give myself a blowout.
I sleep on wet hair so that it dries as much as possible overnight to minimize the amount of heat I have to use on it. I use a Conair Quick Blow Dry paddle brush to straighten my hair as I dry it the rest of the way. I am not skilled enough to round brush my hair, so this paddle brush is perfect for blowdrying 101.
2. If I am feeling fancy, but not fancy enough to actually mess with my hair (you know that feeling, right?) I do my "fancy ponytail."
The only thing that makes this ponytail fancier than your standard low ponytail is that I grab a small, maybe quarter-inch, section of hair from the bottom of my ponytail and wrap it around my hair tie to conceal the elastic. I secure that section of hair with a bobby pin, pushing the pin upwards, behind the base of the ponytail. Then I fluff up my ponytail by shaking out the hair to achieve an effortless/beachy look.
(FYI I just said ponytail 6 times... it felt like a lot more than that, didn't it?).
3. The lazy french braid. The longer my hair gets, the more often I wear french braids.

They're just so easy and a classic. The reason mine is "lazy" is because I start it in the back of my head behind my ears instead of on top of my head like the traditional french braid. This way, I only have to pull pieces in twice before I get to regularly braid my hair (which is perfect for the day after your workout those triceps, ya know what I mean?)
4. Basically the fancy ponytail, just higher and lazier (I'm sensing a theme).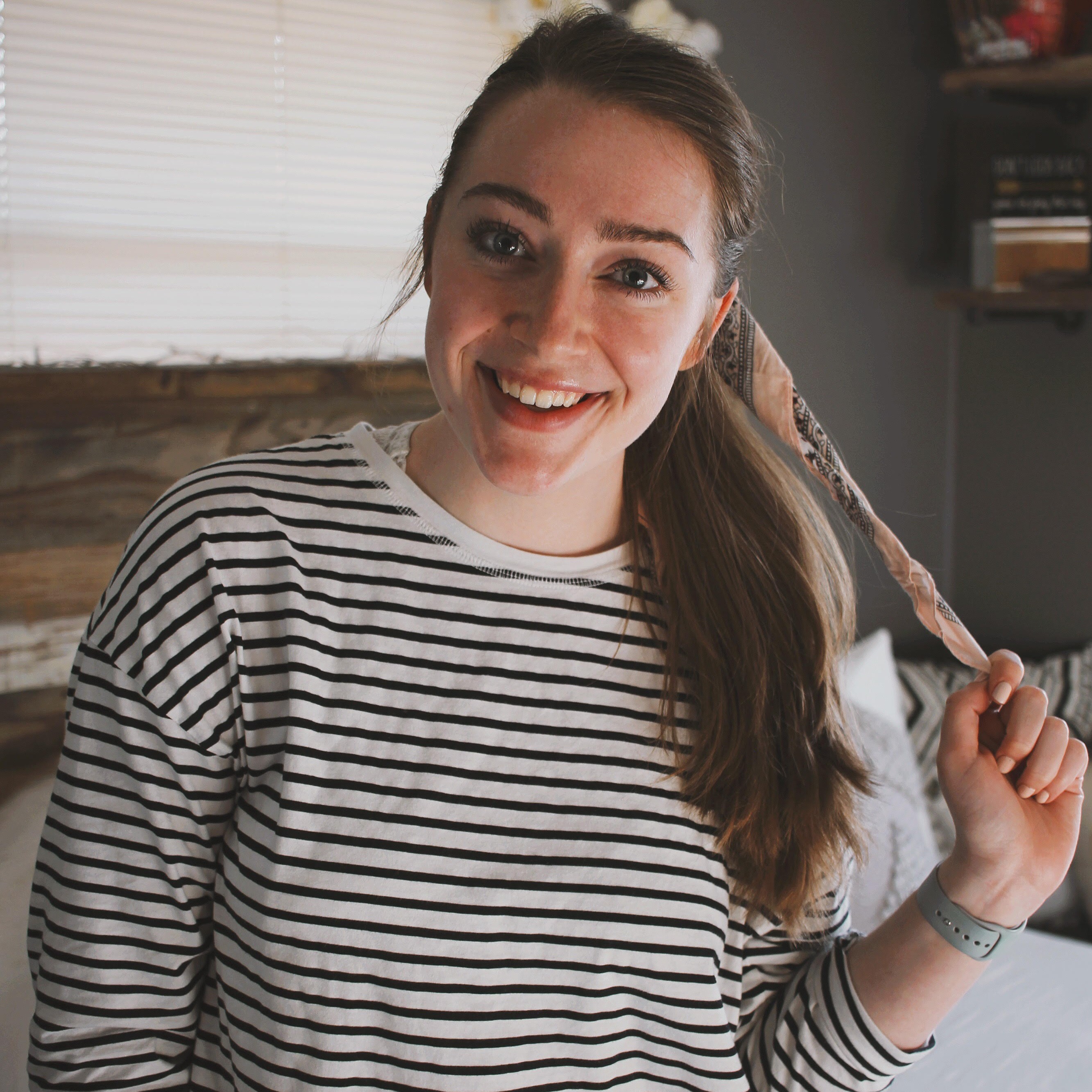 My hair gets pulled up higher the longer I go without washing it. So, this is just a mid to high ponytail with a bandana or scarf tied around it. I think bandanas/scarves add the sweetest touch... and distract from any potentially greasy hair ;)
5. Then, of course, my infamous top knot bun
If you're using more than one hair tie, you're doing it wrong. I know top knots are already a thing but I'm mildly known for mine - humble brag - I think its because A) I have so much hair, I often don't know what to do with it or the skill to really do anything and B) my hair is dirty more often than it is clean... #reallife.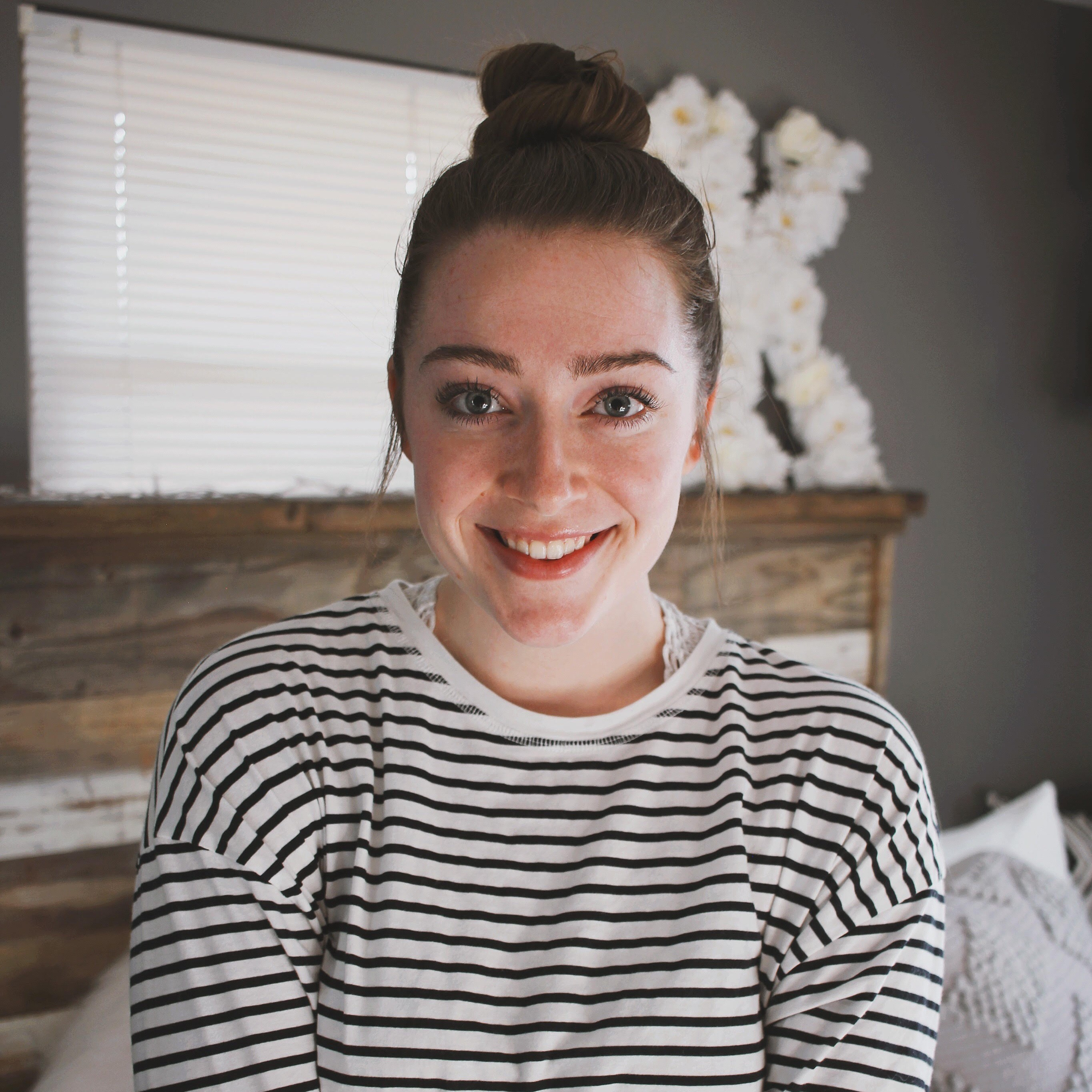 So to get your top knot going, gather your hair at the top of your head like you're doing a very, very high ponytail, then twist your hair until it's tightly wound (like me lol) and it will start wrapping around it self. Once your hair is wrapped around itself with about one inch of hair sticking out, wrap your hair tie around it until its snug, then tuck the inch of hair under your bun or pull it around to the back of the bun... you can't see back there anyway. At this point I look like I'm standing in front of a high powered fan, so I loosen the slicked back hair a bit and tah-duh you've got a top knot.
I love finding new ways to work my wash, these are 5 of my favorite styles that can realistically get me through and make the most of my washes. With custom shampoo and conditioner formulated just for you, you take take your style to the next level.
Kaitlyn Claywell is the creative voice behind
kaitlinclaywell.com
. St. Louis raised and Denver obsessed, she's a marketing analytics and web design ninja by day and a lifestyle blogger by night.