The bloggers who have made Formulate a part of their daily routine are so creative we could cry. We're incredibly #blessed to have such inspired people using our products! Here are some of our favorite photoshoots we've seen so far. We totally recommend checking out their amazing work if you're trying to learn a thing or two about photography 😉
1. My Darling JoJo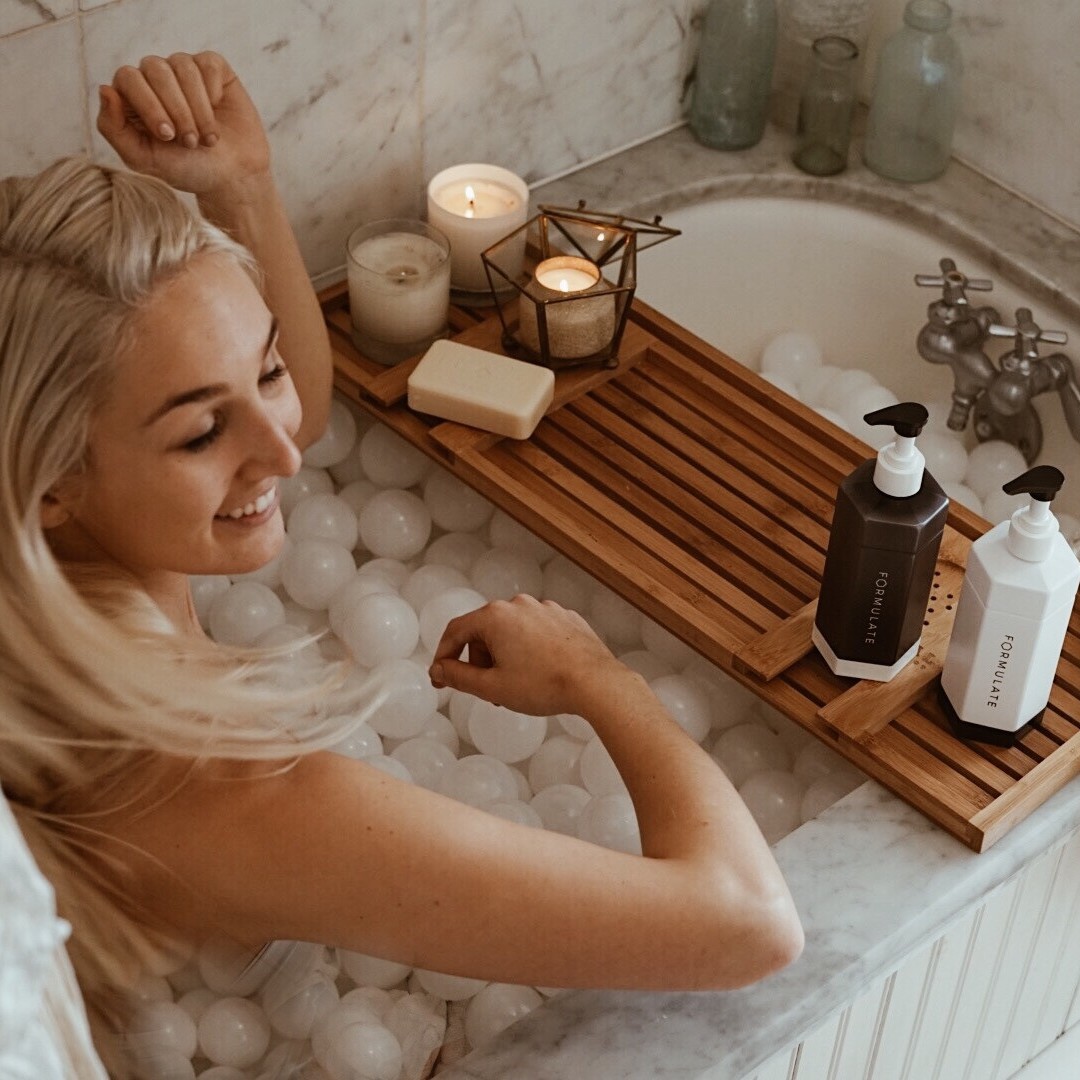 Mydarlingjojo.com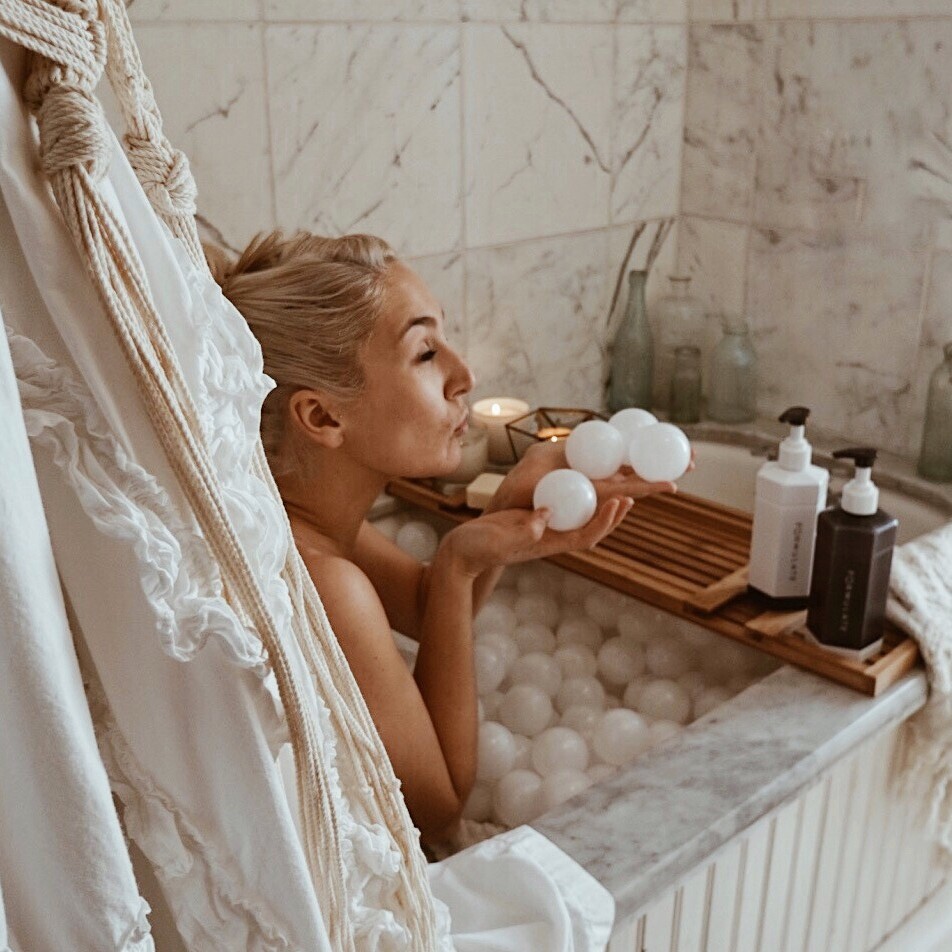 Mydarlingjojo.com
How cute is this photoshoot??? And she used her nephew's ball pit to fill her bathtub up! This is one of the most original ideas we've seen so far. JoJo is completely on point with her white and neutral-tone based shoot. Her luxurious bathtub scene is extravagant and well balanced, allowing for her playful spirit to shine through!
What you can learn from this photoshoot: When combined with an exciting photography concept, neutral colors really allow for your ideas to POP! And yes, that pun was intended 😉
2. Abcdefgina
Abcdefgina.com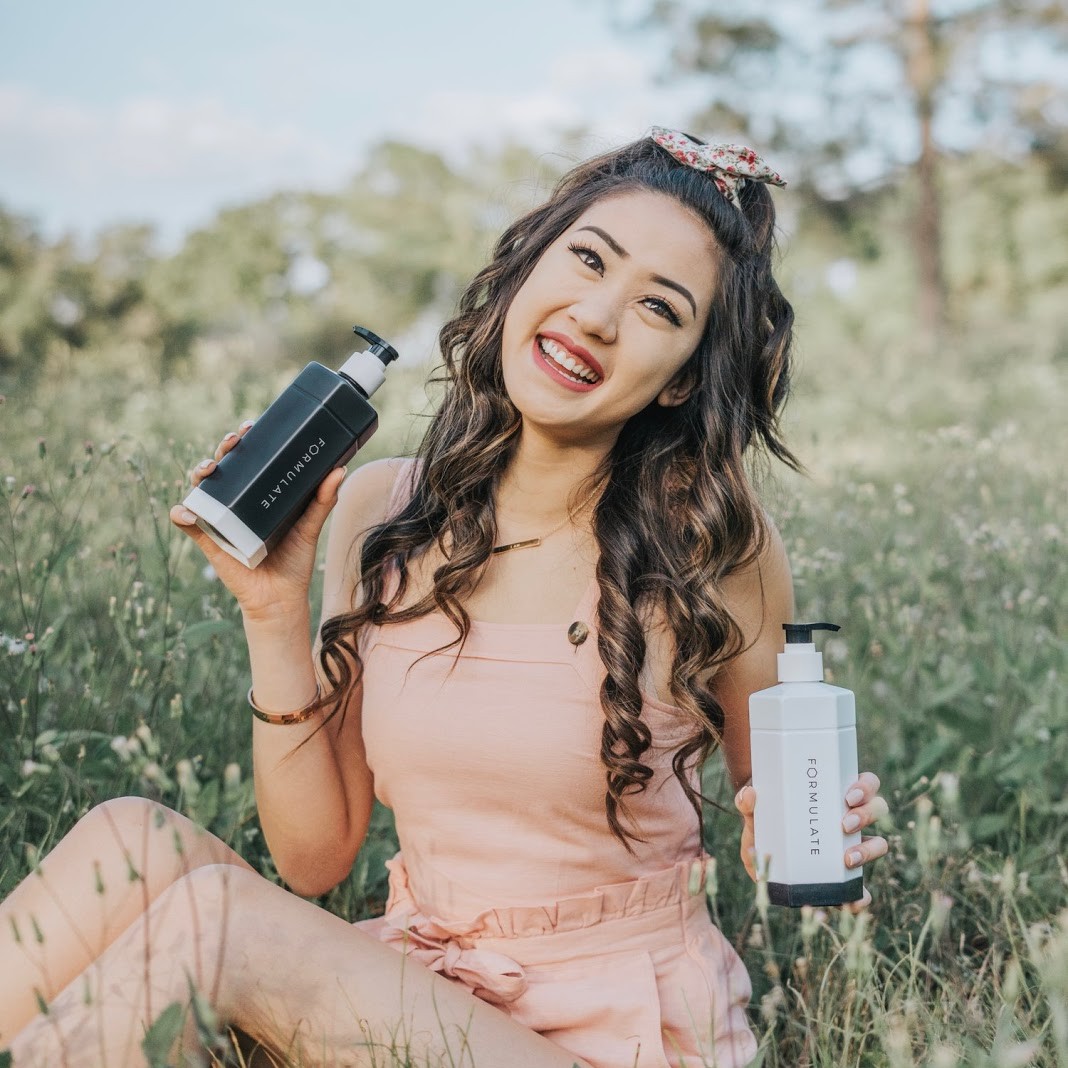 Abcdefgina.com
We love how Gina went out into her happy place in nature for this shoot! She matched her springy surroundings with a floral hairpiece and playful curls. Her brilliant smile completes the look - you can't help but see this photoshoot and think, awww!
What you can learn from this photoshoot: Pick the right look for your photoshoot location! If you're going to be in a springy location, think about how spring can apply to not just your clothes but your hair, makeup, and jewelry as well!
3. The Weekender
theweekenderafashionfieldguide.com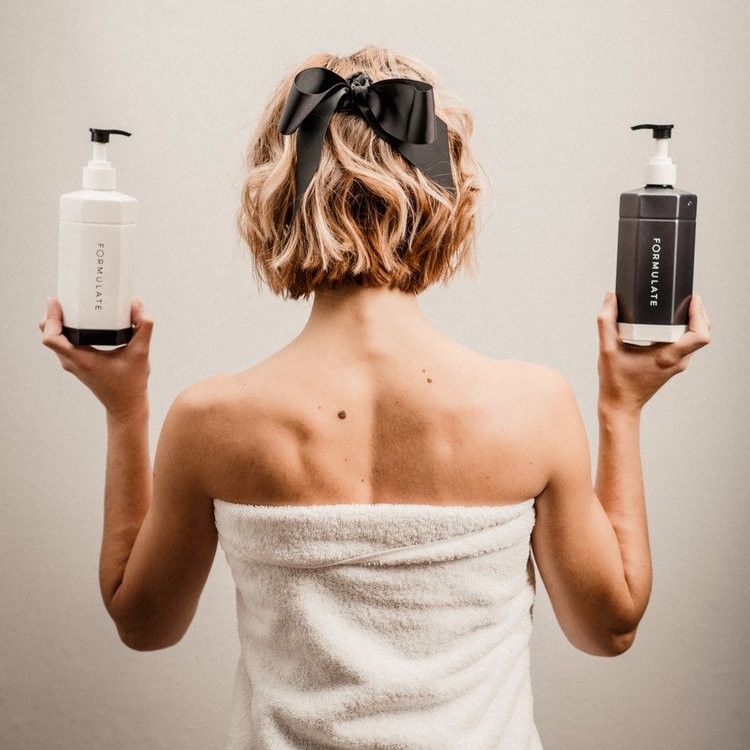 theweekenderafashionfieldguide.com
Jessica went for bold and powerful poses in this minimalistic photoshoot...and we couldn't love it more! She opted for a plain color background, which truly allowed for her to have complete control over the soft lighting in her photoshoot. The way the light interacts with textures of her skin, hair, towel, and bow is light and gorgeous.
What you can learn from this photoshoot: Photographers are obsessed with soft light, and for good reason too! Taking photos in softly lit conditions allow for stunning photos that highlight your natural beauty. Always control your light!
4. Chenoa Natani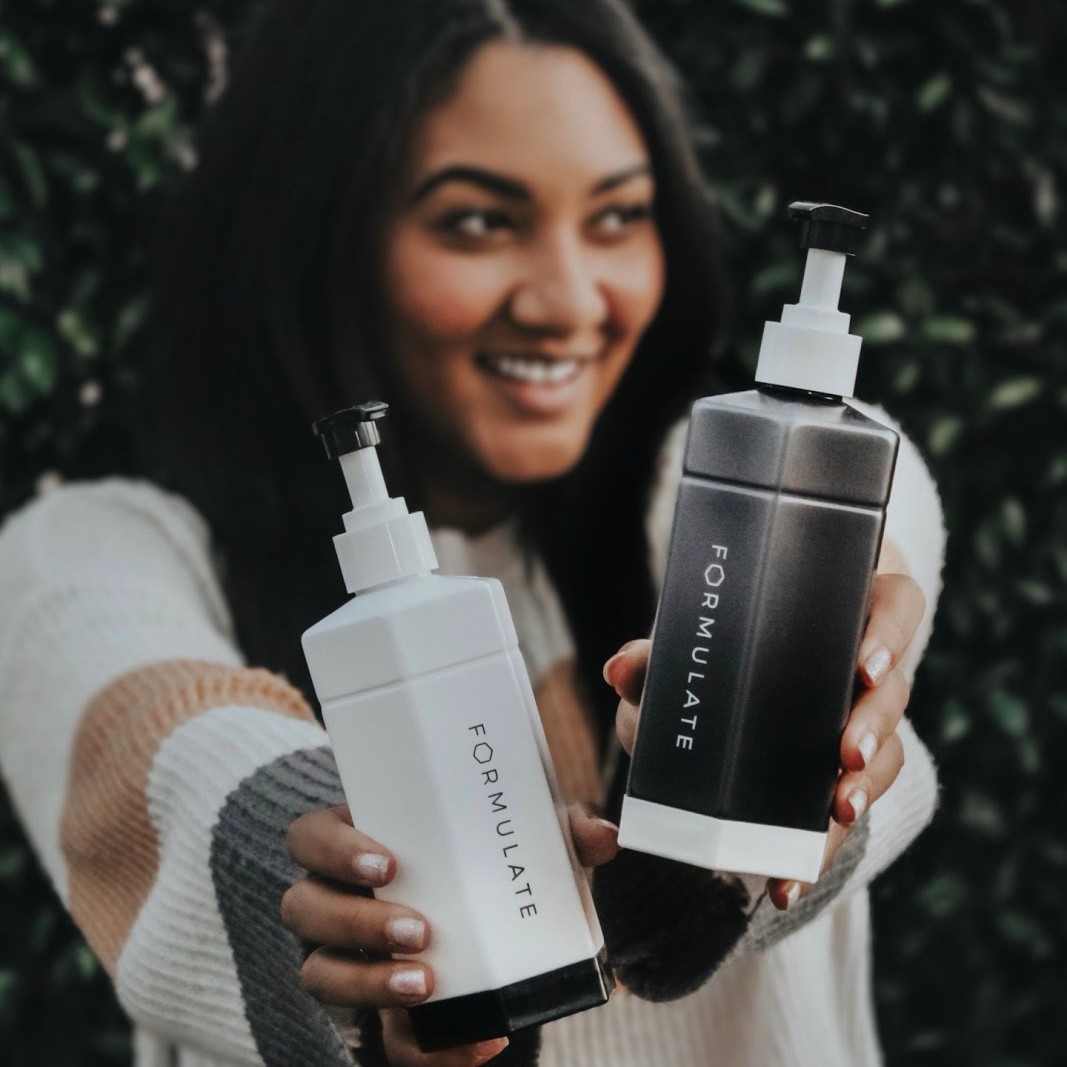 Chenoanatani.com
Chenoanatani.com
Chenoa did something super interesting in these pictures - usually, when you see both a person and a set of products in a picture, you'll mostly look at the person (humans love seeing other humans!) By limiting how much you can see her face, Chenoa strategically made us focus our attention on the bottles! She's presenting herself with an air of mystery... which just makes us want to see more, of course!
What you can learn from this photoshoot: Though we usually want to make ourselves be the center of attention in photos, it's an exciting artistic challenge to include yourself while leading the viewer to look elsewhere in the picture! This strategy leads to mystery and a sense of intrigue.
5. Tatiana Gardner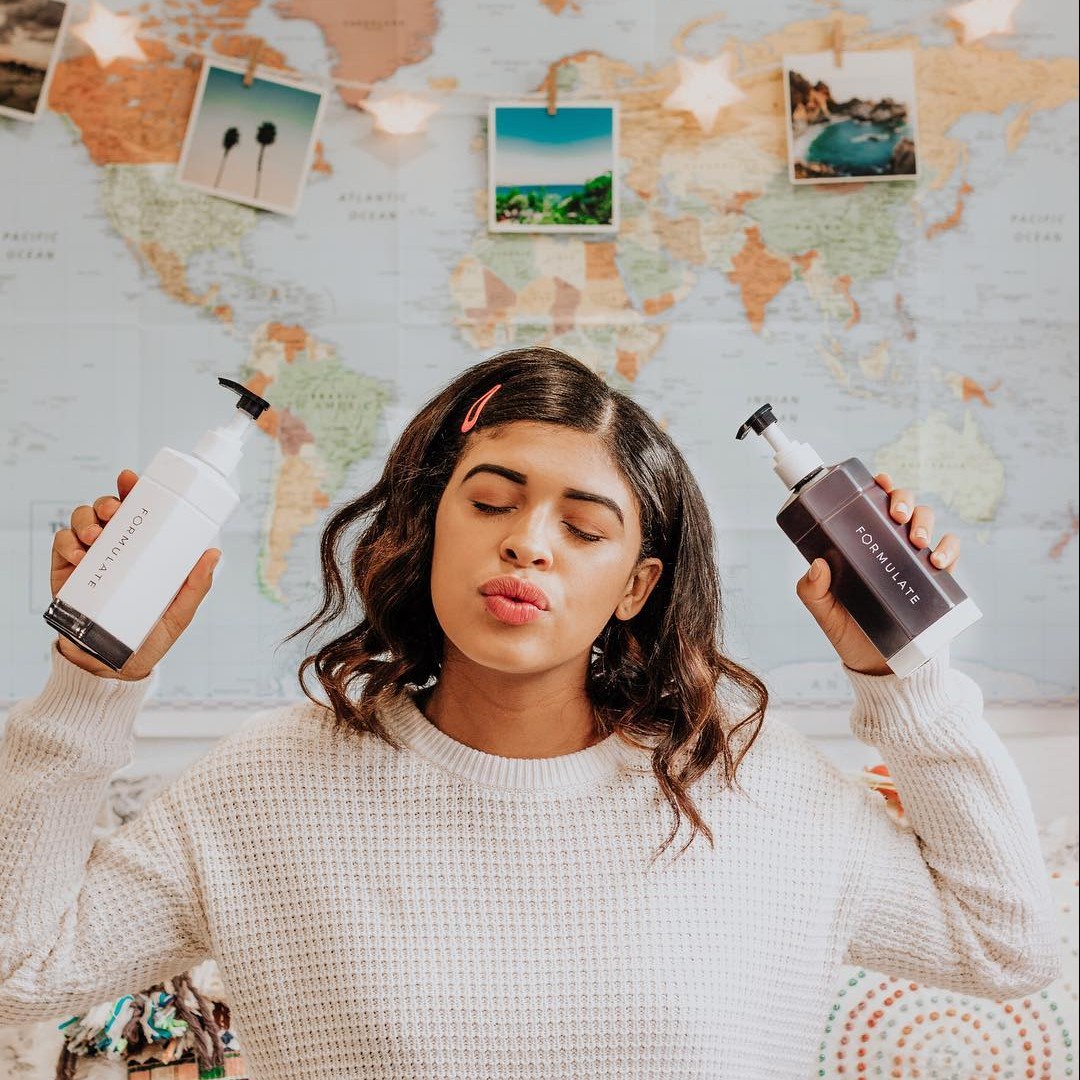 Tatiigardner.com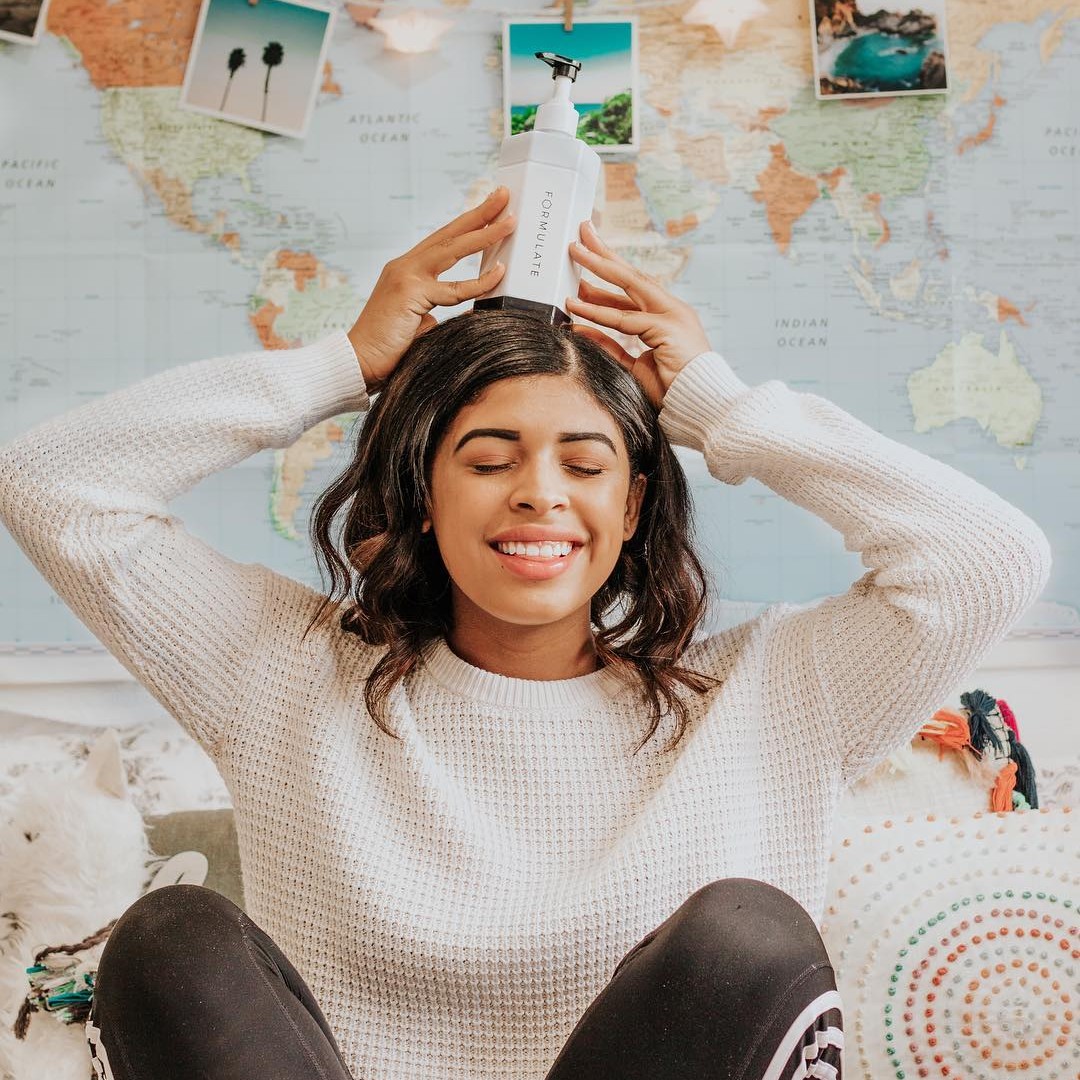 Tatiigardner.com
It's not very often that you see a photoshoot where the subject has closed eyes, but Tati pulled it off perfectly! Her brightly lit interior scene is exciting, and makes us think of adventure and fun! She looks like she's daydreaming of exciting travel spots and is ready to take her Formulate bottles along for the journey!
What you can learn from this photoshoot: Generally, you look at someone's eyes first in a photo. If they're looking somewhere specific, you'll follow their gaze! By keeping her eyes closed, Tati has allowed for us to spend more time absorbing her beautiful background and experiencing the mood of the scene. It's a cool tactic!
6. Ariel Tyson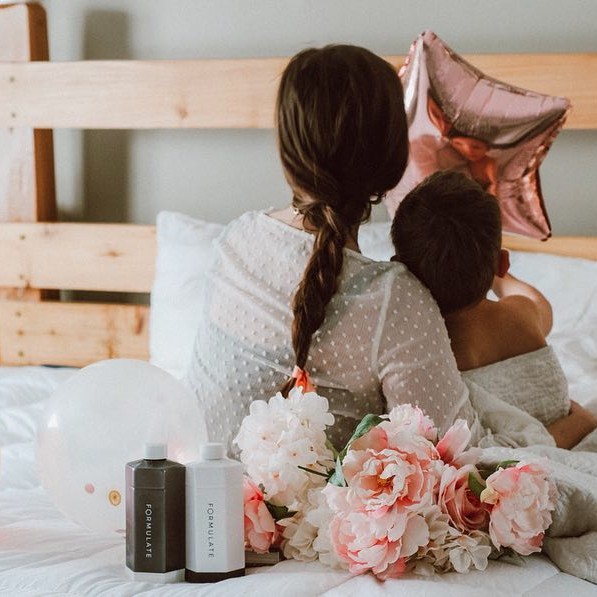 arieltyson.com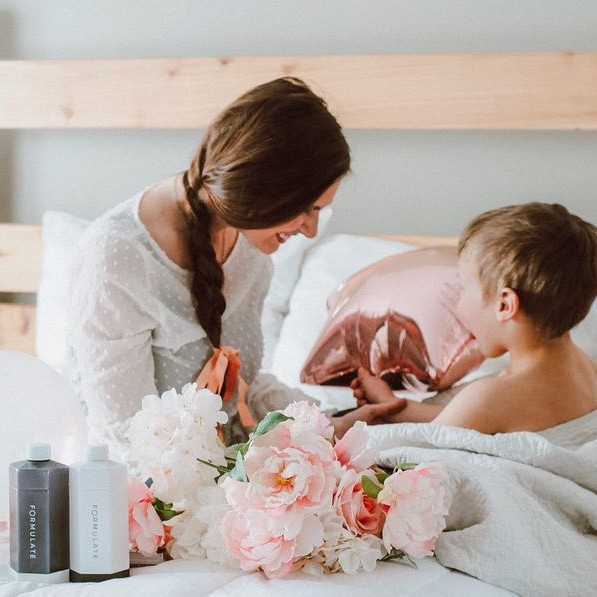 arieltyson.com
We are IN LOVE with this beautifully intimate photoshoot! Ariel and her son are perfectly captured in a moment of post-bathtub family bliss. The scene feels totally candid with just a few carefully chosen props. These pics are warm and fuzzy and bring joy whenever you see them!
What you can learn from this photoshoot: Don't be afraid to add a few decorative props to a candid scene, but choose them with care! This photoshoot has a limited color scheme of peach-pink colors and includes light, fluffy textures. The flowers and balloons work perfectly because of their happy, light vibes; they match the joyful snuggliness of the mother and son!
We LOVE seeing pictures of our clients with their Formulate bottles! If you'd like a chance to be featured on our Instagram page or in a future blog post, snap a pic of you and your bottles and tag us! We're excited to see what you come up with 😊
Love,
The Formulate Team