I have been a parent for 3.5 years and somewhere in this time, messy mom hair became my way of life.
Unbrushed, unwashed, haphazardly tossed into a hair tie. Between sleep deprivation, wiping bottoms, and quickly getting tiny humans out of the door in a less than orderly fashion, I just accepted that my appearance was not paramount.
I already have a husband. Who was I trying to impress? No one noticed or cared how I looked.
Or so I told myself.
Truth was, it was easier to make excuses for my disheveled-ness than to actually exert any effort to look more put together.
Well, one day my daughters were playing dress up in their room. Goose came out pushing a shopping cart, plastic cell phone pressed against her ear, sunglasses covering her "tired" eyes, and my trucker hat atop her unbrushed hair. She smiled proudly and said, "Look, I'm a Mommy!"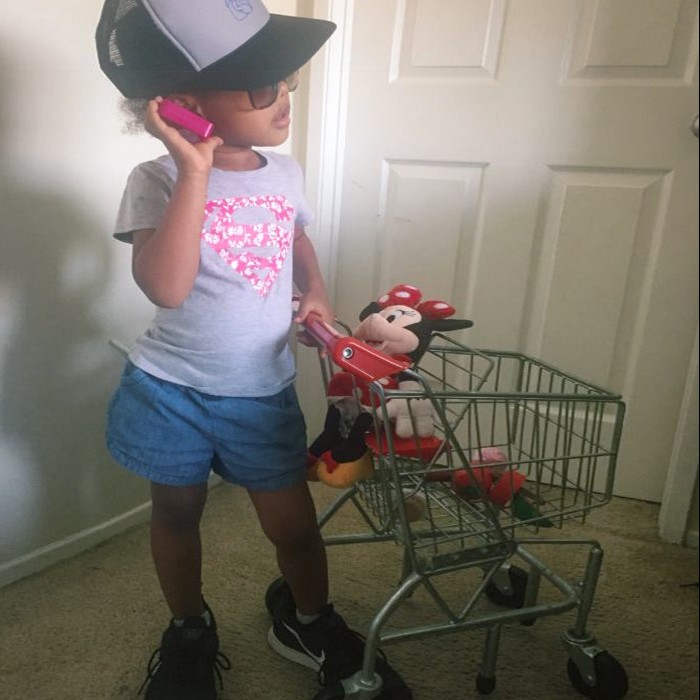 At first, I laughed because she was hilariously accurate. But then I started feeling embarrassed because I realized that this unkempt, preoccupied manner is how my children see me. It was a harsh reminder that they're always watching me and following my example. My lack of concern for my own self-care was sending the message that it was acceptable for them to not care about themselves, too.
At that moment I became determined to start making changes and be a better role model for my girls, starting with my mom hair. I told myself that not only would I wash my hair with some regularity, but I also vowed to do away with messy buns. I didn't have a plan, but it was going to happen!
My prayers were answered a few days later when I got an email from a new company called Formulate asking if I was interested in testing their hair products. Umm... Yes, please!
I've been using my personalized products for just over a month and I could not be happier with the results. My hair is noticeably softer, more manageable, and longer already. I have never used a shampoo and conditioner that worked more perfectly for my unique hair type or that smells this fantastic!
Ta-da: New and improved mom hair!

Before Formulate, I always wanted to hide my hair in a messy bun or under a hat. Somedays it isn't practical to have my hair in my face, but now that my curls are so much stronger and healthier, I want to wear it down.
While I have been getting a ton of compliments about the way my hair looks, the most exciting part is that I'm finally able to set a positive example of hair love for my daughters. It's so much easier to model hair acceptance when you use the right products. My hope is that they see me rocking my natural mom hair with confidence and learn to appreciate their own beautiful curls.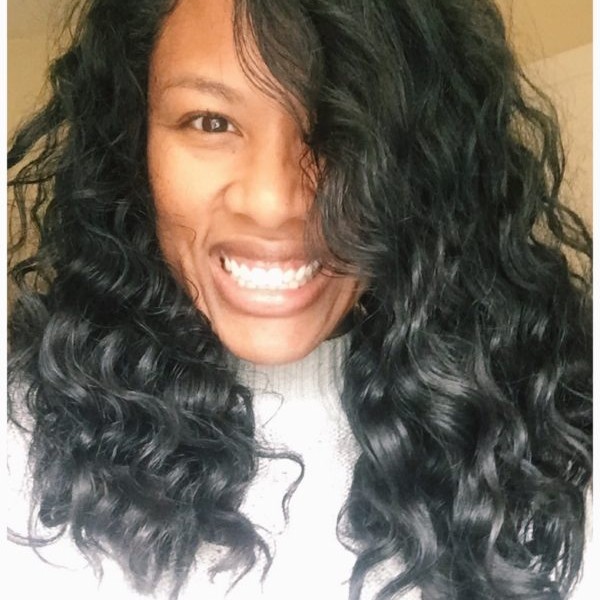 Tasheena Ticer is the creative voice behind
The Cinnamon Mom
, a judgment-free zone for all mamas maneuvering through life with young children. A former kindergarten teacher and current stay-at-home mom, Tasheena specializes in sharing tips to make mommyhood less complicated for everyone.