Let's admit it - sometimes our doggo friends have better hair than we do. TOTALLY unfair, especially since they don't even have to wash their hair, like, ever. But they sure can provide us with #hairspiration! Here are some of our fave doggo GIFs from the far corners of the internet. Which ones are your #hairgoals?
1. This lil floof has the kind of volume we dream of!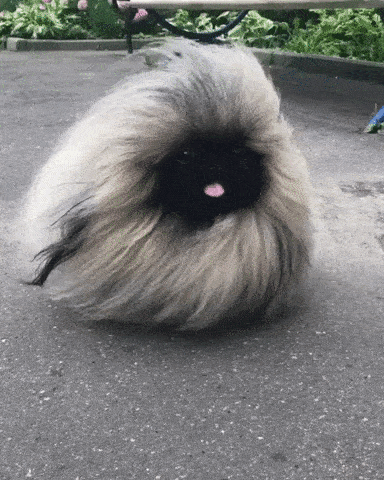 giphy.com/@etienneblg
And those black ear stripes? So bold. So chic. So effortless.
2. This blonde boo-thang is effortlessly outshining the ANTM contestant he's been paired with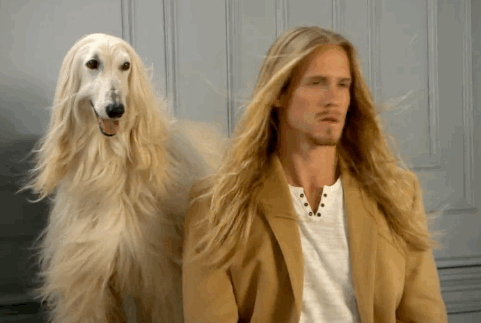 Antmfunny.tumblr.com
New spin-off idea - America's Next Top Dog Model. Tyra, please get on this ASAP.
3. This cutie can't even see but does he care??? NOPE! #itscalledfashion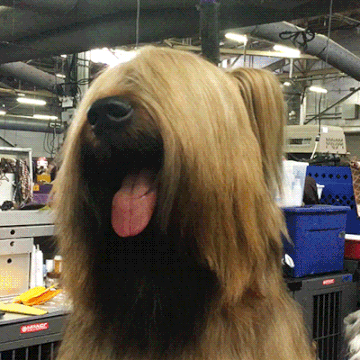 Gifer.com
We all have to make sacrifices in the name of style **flips hair**.
4. This good girl is more precisely groomed than any human we have ever met. EVER.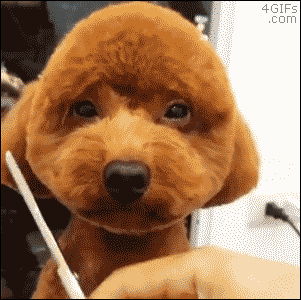 Amazing-creature.blogspot.com
And is she a teddy bear or a doggo? Because how could any living creature actually have such a perfectly groomed head of hair?
5. This sweet baby has gorgeous waves and knows how to model them like a ROCKSTAR. Hoomans, plz take note.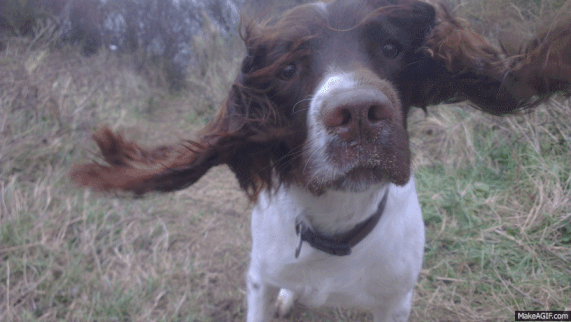 makeagif.com
She's got the drama of Florence Welch, the poetry of Patti Smith, and the glamour of Joan Jett. When will this doggo be dropping her single?
6. This snuggly boi has mastered the art of perfectly tousled waves without even trying. He's soooo runway ready.
tenor.com
Is he driving to a tropical beach or the runways of Milan? We need to know so we can plan accordingly!
7. This doll is being soooo patient and happy during her haircut and we just wanna snuggle her right the heck now!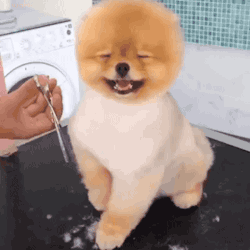 giphy.com
Look at that smile! Everyone needs to feel that happy & pampered during a styling session!
8. This fluffy bundle o' joy would make an angel cry, her head is so fluffy.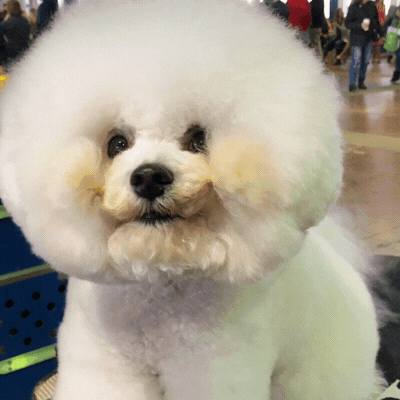 Giphy.com
Heavenly cloud or doggo???
9. This lil sugar snap pea has such amazing hair she goes to the salon like a person! #adulting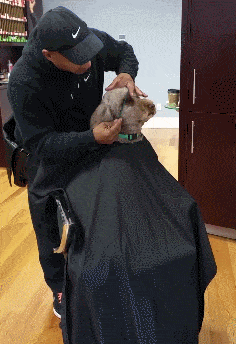 Giphy.com
So responsible, so grown up!
10. This machismo boy has the fullest stache we have ever seen. All mustached men, plz learn his secrets.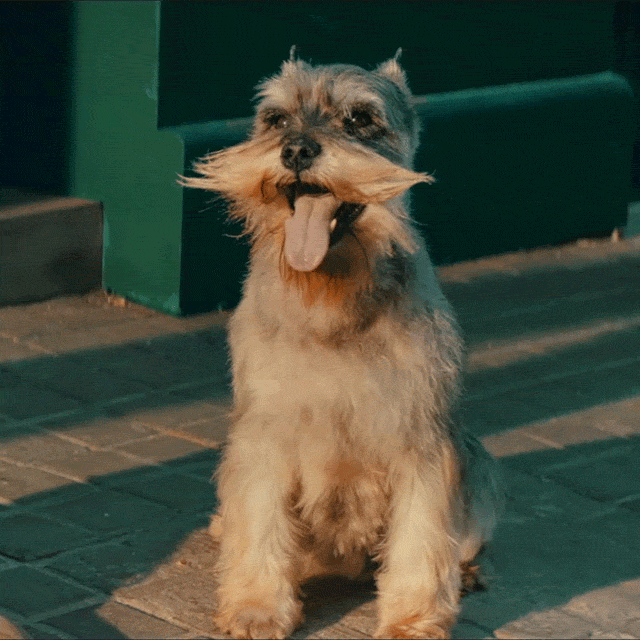 Giphy.com
This doggo has a better mustache than Tom Selleck. Change our minds.
11. This fluffy sweetheart has MAGIC hair skills that we've never seen on any living creature before, ever.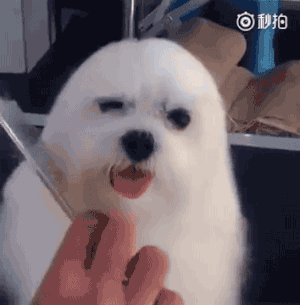 Outsideintheradio.org
We wanna know how to fluff our hair with our ears like that too!
12. This long haired lady looks so wiiiiise and silky! Who's her stylist?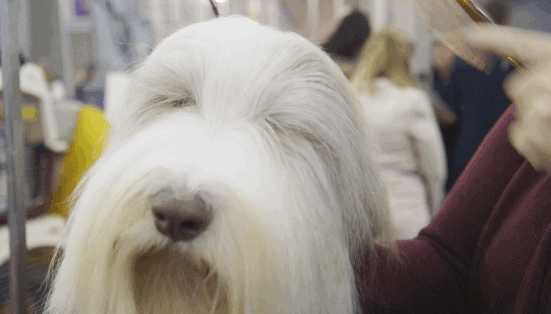 Thecut.com
So soft, so snuggly, so pure! She looks like she should be dispensing hair care wisdom from a faraway mountain top!
13. Between her top knot and the wind this darling doggo is dramatic AF and we 100% support all her hopes and dreams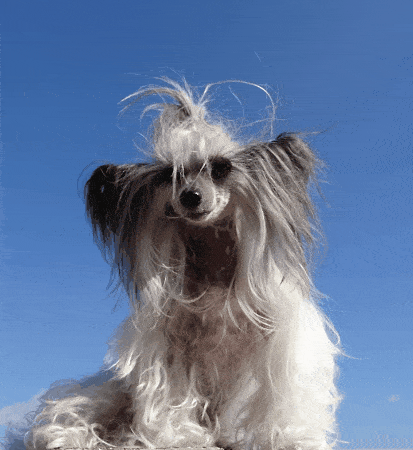 imagur.com
She looks like a majestic sky queen! Doggo mother of dragons, anyone?
14. Pupper or bear cub?? 10/10 would snuggle either way.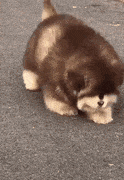 Gfycat.com
Such a small pup, such a big coat of fur!
15. This hot mamma has sass 4 days and is living her best silvery life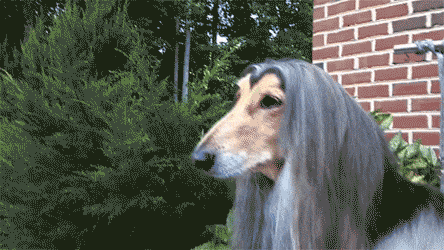 pinterest.com
And those hints of brown and black in her coat? GOR-GEOUS!
17. This shakey shaker can flip her mane sooooo efficiently that she doesn't even need a hairdryer. #heatfreegoals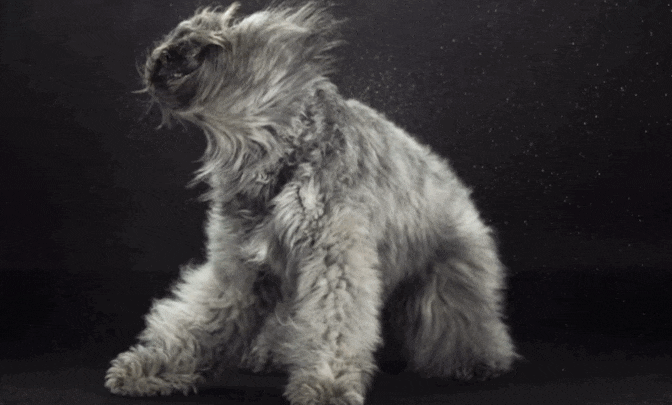 pinterest.com
Bye bye harsh heat, hello fabulous fur 💖
18. This regal creature is a black and blonde DIVA and we wanna know right now how she pulls the combo off so flawlessly
Thecut.com
But also. LOOK AT THAT FACE! Such a smoosh!
19. This ginger cutie is has the mane of a pocket-sized lion. Good boy!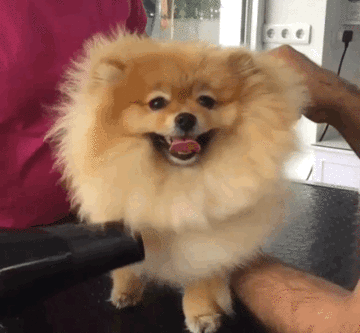 Giphy.com
Simba, is that you?
20. Sphere or doggo? Either way, total curly hair goals!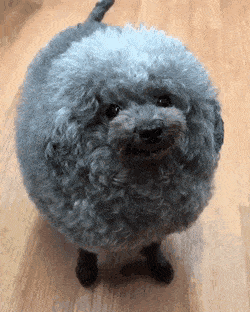 reddit.com
He's so fluffy we could cry!
21. This doggo has the fur equivalent of a Disney princess hairdo... is she more Ariel or Pocahontas tho? We seriously can't decide.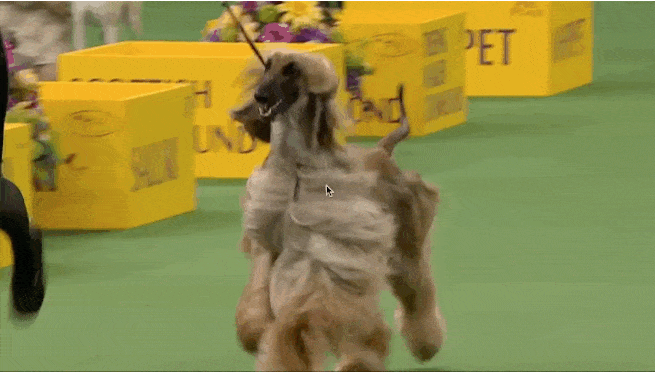 dogcrunch.com
Honestly, she's more of a queen than a princess anyway 😉 Maybe Elsa?
22. This boyo is so good he needs his own special comb to maintain his fluffy locks <3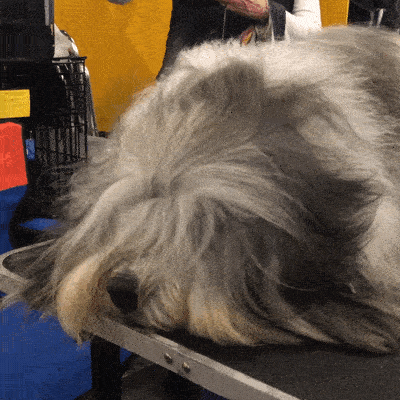 Giphy.com
Customized hair care=everything, riiight?
23. This baby doll is bringing back the early 2000's style crimped hair and is pulling👏 it👏 off👏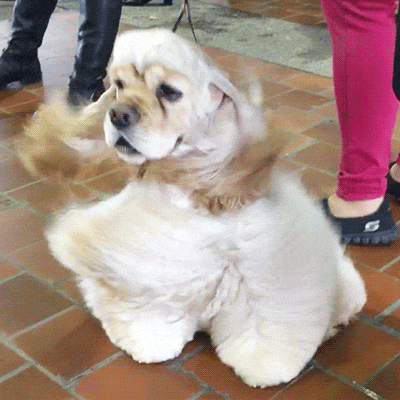 Giphy.com
Lizzie McGuire vs. this doggo - who wore the crimps better?
24. This lil guy is so floppy, yet so elegant!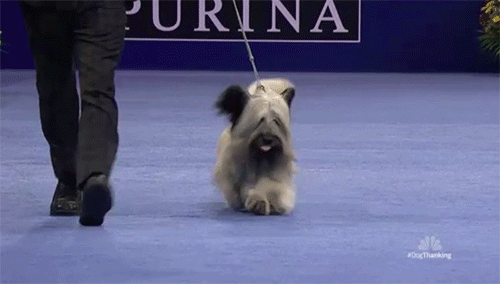 nbctv.tumblr.com
The black ears with the grey fur? We wish we could be that daring!
25. This sandy-haired sweetheart is bouncy hair goals! Or even just bouncy goals!
Gfycat.com
She's so happy and hoppy and bouncy and boopable!
26. This lil feller has a huge beard and is probably a mountaineer in his spare time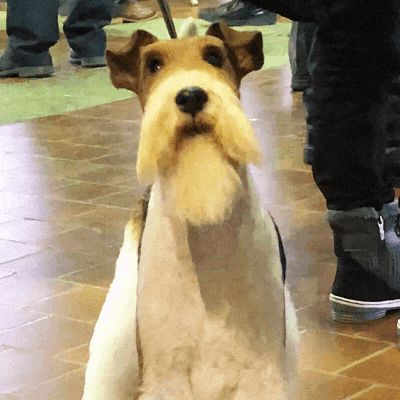 Giphy.com
A full, luxurious beard like that will keep your face warm in the coldest of climates!
27. This blondie can flip her hair with the best of us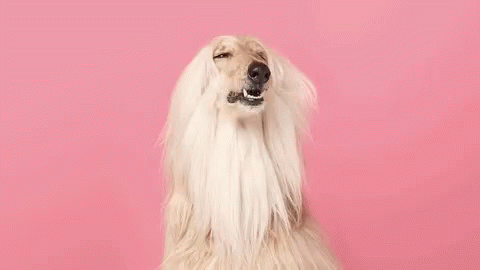 tenor.com
Look at that expression on her face! She knows she's #worthit
28. This audacious lil' prince has a magnificent mane and isn't afraid to show it off as he trots!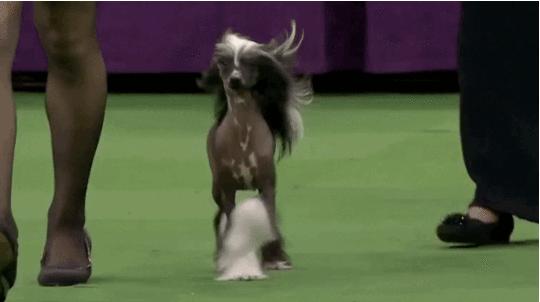 tenor.com
The bi-color shaved look? Totally daring. We RESPECT this unconventional doggo style!
29. This fluffy redhead is the pinnacle of satisfying doggo GIFs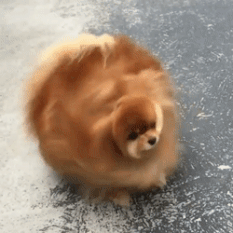 Blogs.coventry.ac.uk
Look at those perfectly shaken waves! So circular! So flowy! Basically the doggy version of ASMR.
30. Look at these twin softie beasts! And who is that magnificent floof in the background??? We wanna seeeee!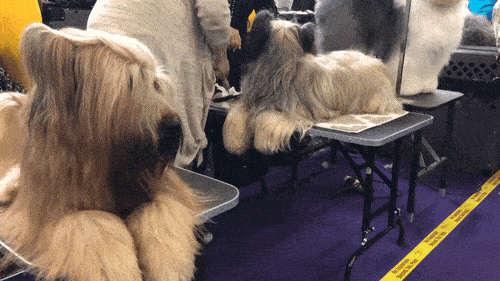 giphy.com
Can we get all three of these good pups sent straight to our office to hang out?
31. This bearded pup is #straighthairgoals. Legs so smol, fur so shiny!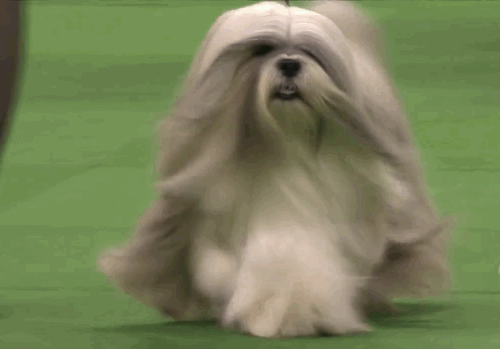 Vicesports.com
She's basically levitating on those furry little legs
32. Aaaand finally, the flowiest/fluffiest jump you will probs ever see. 10/10 jump, 10/10 style!
Sbnation.com/div>
Such a feat of athleticism! Even if the Masters Agility Championship doesn't work out, this doggo could still #ownit at both the doggo olympics and on any runway!
Love,
The Formulate Team