We are living in a golden age of scrunchies. They've risen from the ashes of the 1990s to adorn the heads of women (and men -- scrunchies are great for man buns!) everywhere.
Scrunchies have matured since they were last in style; these aren't the same neon poofs of fabric that were featured in so many pre-teen 90's school pictures.
The scrunchies of the 2020s are mature yet playful and are perfect for any DIY night adventure.
Looking to find the right scrunchie craft for you? Read on - we're sure you'll find one you love.
1. Leather Scrunchie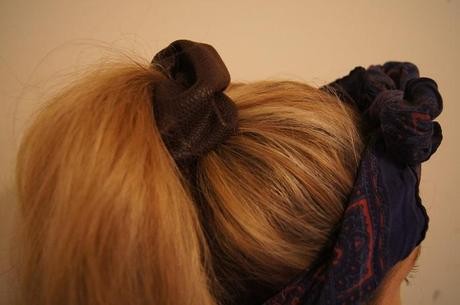 Materials needed: thread, faux-leather fabric
Tools needed: needle, scissors, ruler
Be a cool chick and match your leather jacket to your scrunchie. Learn the details on how to vroom-vroom away on your motorcycle in DIY style from Paper Blog.
2. Draped Bow Scrunchie
Materials needed: thread, fabric
Tools needed: fabric scissors or rotary cutter, sewing machine, elastic, safety pin or loop turner
Why spend 10 dollars at Urban Outfitters when you could spend zero dollars and make a dupe at home? Learn how to be clever with leftover fabric with this video tutorial.
3. No-Sew Scrunchie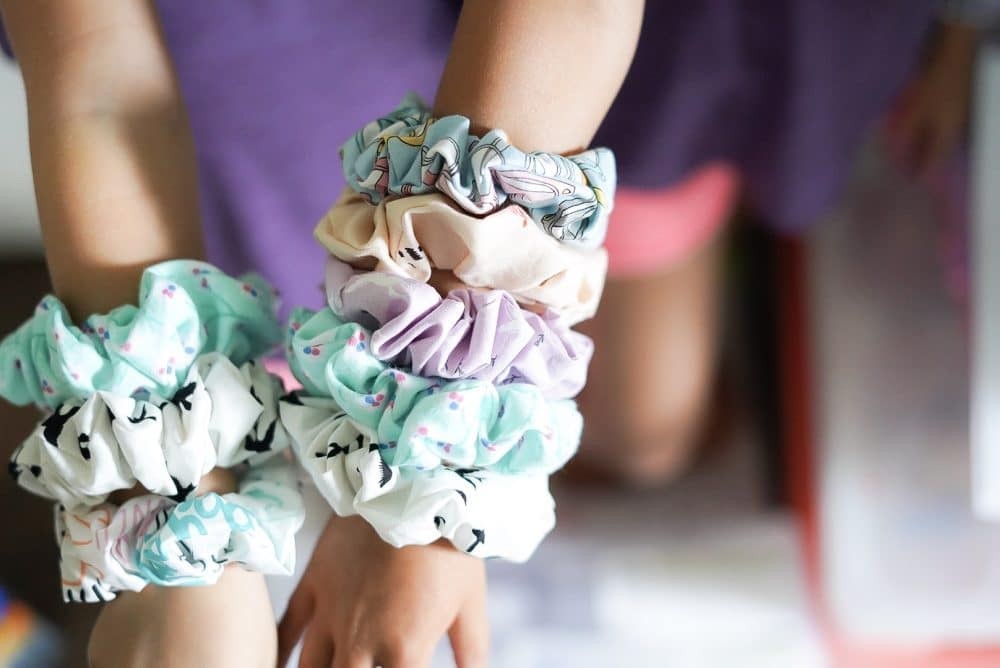 Materials needed: fabric cut into 4" x 26" rectangles, elastic cord, fabric glue
Tools needed: rotary cutter, cutting mat, binding clips
Not a sewer? No problem. Grab some fabric glue and make a scrunchie following this nifty guide at The Sweeter Side of Mommyhood.
4. Minnie-Mouse Ears Scrunchie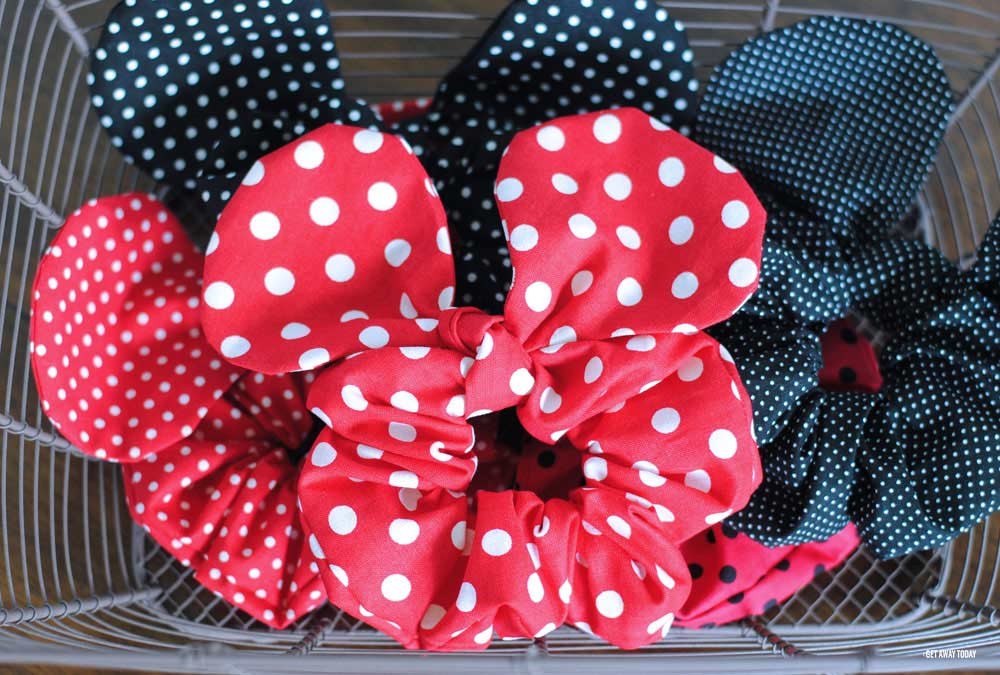 Materials needed: fabric, stretch elastic, scrunchie pattern (can be printed from website)
Tools needed: iron (recommended), rotary cutter, thread, sewing machine
In search of an easy handmade gift for the Disney superfan in your life? This Minnie-mouse ear scrunchie is perfect for keeping your Mouseketeer's hair out of their eyes while riding space mountain or twirling in the teacups. Learn more at Get Away Today.
5. Patchwork Scrunchie
Materials needed: 12 pieces of fabric 5 x 12 cm (2 x 5 inches), 18 cm elastic
Tools needed: 2 safety pins, sewing machine or needle and thread
If you're a fashionista with a passion for pattern-mixing, this scrunchie craft is a match made in heaven. Learn all about it at DIY by Anna Craft.
6. No-Sew No-Glue Tutu Scrunchie
Materials needed: ponytail holder, scrap fabric
Tools needed: scissors
Not only is this scrunchie super cute (like a little tutu for your ballerina bun!), but it's also incredibly easy; you don't need to sew or glue. All you need is a ponytail holder and some scraps of leftover fabric -- If you can make a knot, you can make this scrunchie.
7. Old Leggings Scrunchie
Materials needed: elastic, old leggings, fabric glue
Tools needed: scissors
Can't bear to throw out those torn but still so cute patterned leggings? Give them new life as a scrunchie instead. Not only will you give new life to a much-loved item, but you'll also be a sustainability queen. Check out the video tutorial above.
8. Scrunchie Barrette
Materials needed: hem tape, barrette, thread, hot glue, scrap fabric
Tools needed: hot glue gun
This craft is perfect for when you want some scrunchie energy but your preferred hairstyle actually requires a barrette. Get the full details on this rad hair accessory from Orange Betty.
9. Oversized Scrunchie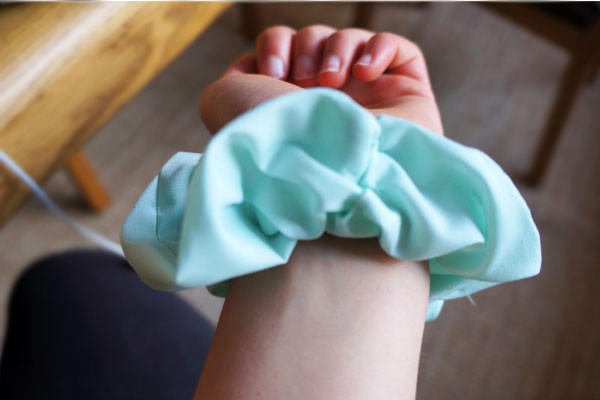 Materials needed: elastic, material, thread
Tools needed: scissors, sewing machine, needle, safety pins, ruler
Ah, the oversized scrunchie; arguably the scrunchie's most fashion-forward form. The oversized scrunchie feels at home on a runway (it's just so chic!) and can add a bold element to any outfit. Learn how to make your own from Dalirae.
Have fun!
Love,
The Formulate Team