1. What to do when a favorite necklace breaks beyond repair? Turn the beads into decorative bobby pins! Learn more about how it's done here.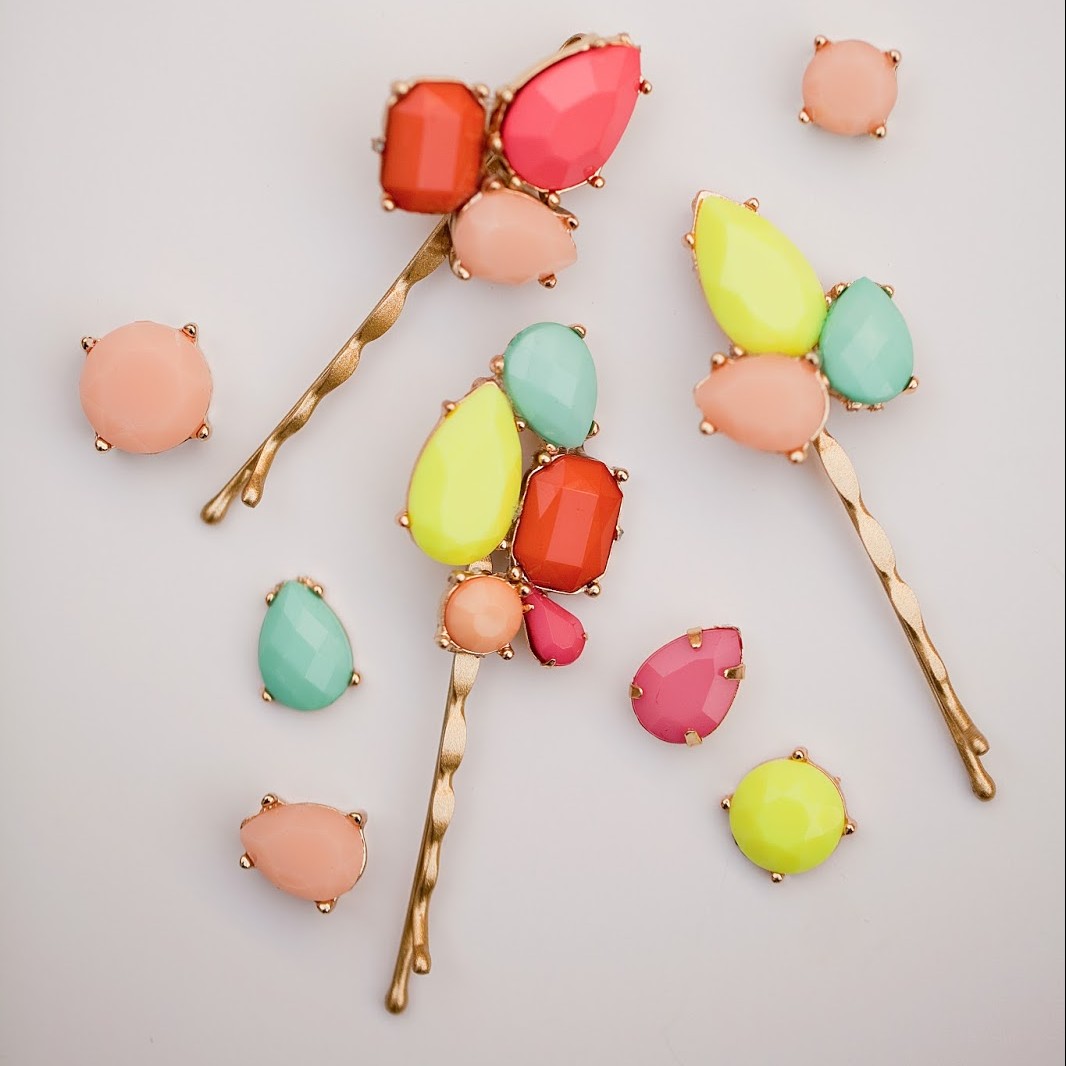 tellloveandparty.com
2. This creator designed these scrunchies to be easy enough to create with her kids and they are SO simple. Friends who don't typically craft much - this is for you. Check it out here.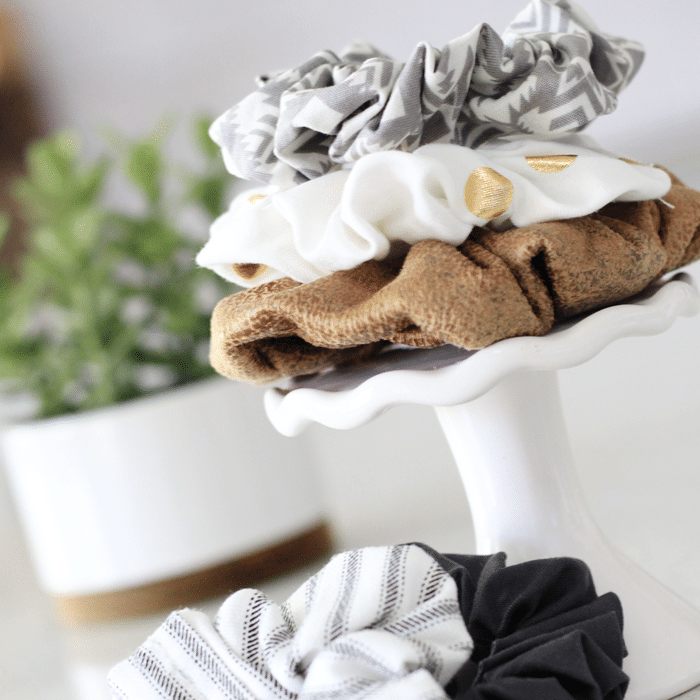 somewhatsimple.com
3. Anyone else play with sculpey at summer camp? Well, it's about to make a comeback! Follow this author's instructions on how to make these super playful sculpey hair clips here.
thehousethatlarsbuilt.com
4. Not only are head wraps suuuuper cozy, they're also a total power move fashion-wise. They're the perfect way to cover up a bad hair day but STILL get compliments on how fab ya look! Get the 'deetz here.
deliacreates.com
5. Yes, these bows are just as cute in person as they are in the pics! They've got the perfect amount of a vintage vibe and can seriously compliment any outfit. Don't believe us? Try 'em out for yourself from the instructions here.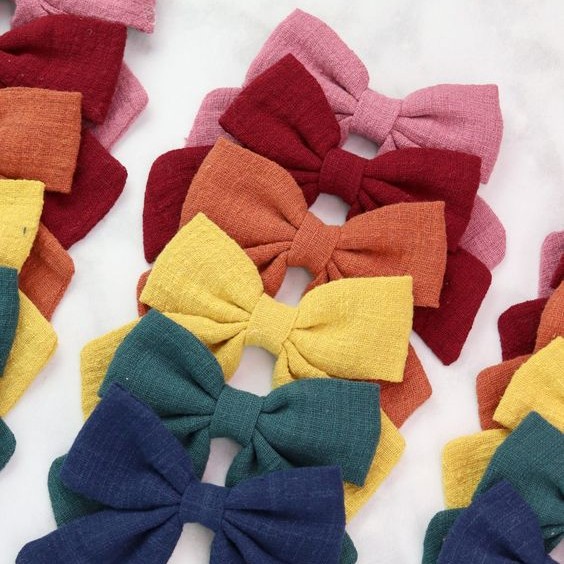 sweetredpoppy.com
6. Are you a ~nature goddess~ who believes gold can totally be a tasteful neutral? We've got the perfect craft for you - check out these darling golden branch hair clips here.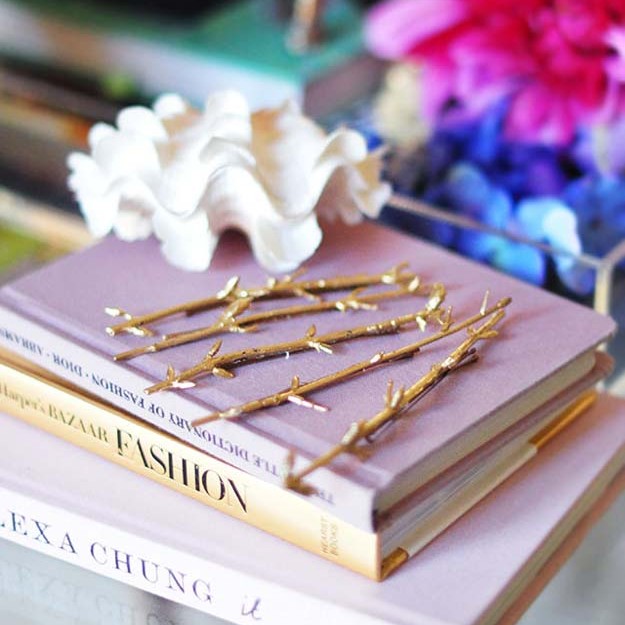 lovemaegan.com
7. #funfact If you really wanted to, you could make one of these moon accessories for each of its phases, and then be matchy-matchy with the sky every night. Feeling astrological? Get the instructions here.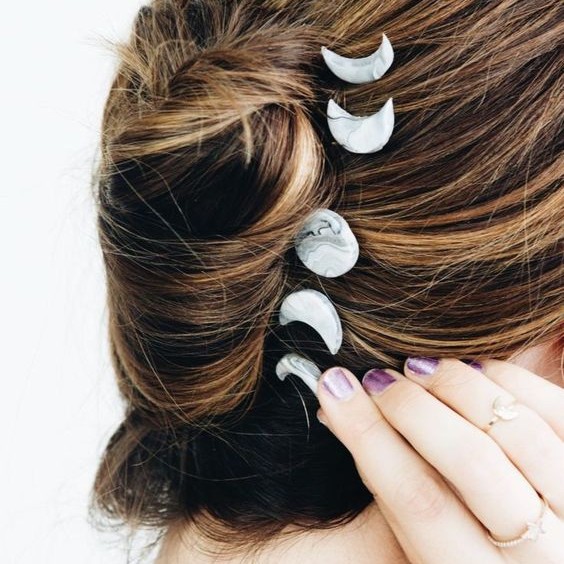 bemakeful.com
8. SERIOUSLY, who else adores silk scarves but HATES having them fall off? Follow this brilliant solution to turn one into a hair scarf scrunchie and boom! Problem solved. Learn how it's done here.
fashionwanderer.com
9. Beaders - this is your time to shine! Grab your pearl beads and supplemax thread and get started on these super cute woven beaded barrettes. Learn more about how it's done here.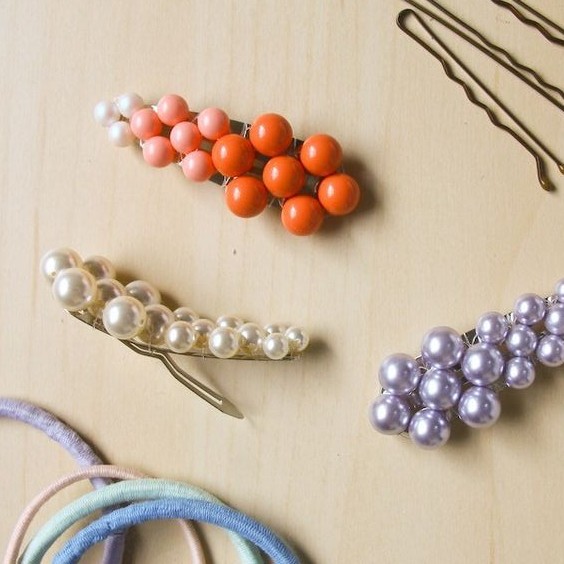 makeandfable.com
10. These barrettes are SO easy. Seriously, so, so, so easy. If you've got a hot glue gun, some cutesy mini paper flowers, and alligator clips, you can make this happen in a snap. Crafters who are on a busy schedule NEED to check this out here!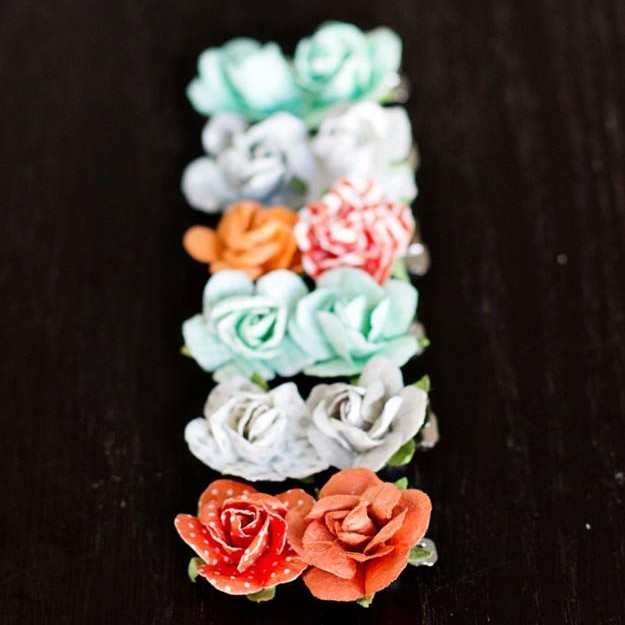 domestically-speaking.com
11. Sooooo you could spend 10$+ on Etsy for a handmade velvet scrunchie orrrrrrrrrrrrrr you could just make one yourself 😉 Let out your crafty inner VSCO girl and learn more here!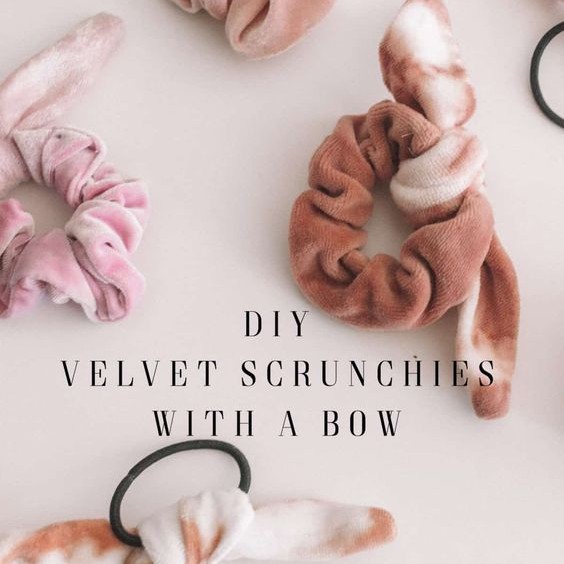 practicalandpretty.com
12. Not only are these hairpins super duper cute and easy to make, they would make a PERFECT casual lil' gift for someone you love! Brides to be - these would be especially perfect for bridal party giftbags! Get the 411 on how they're made here.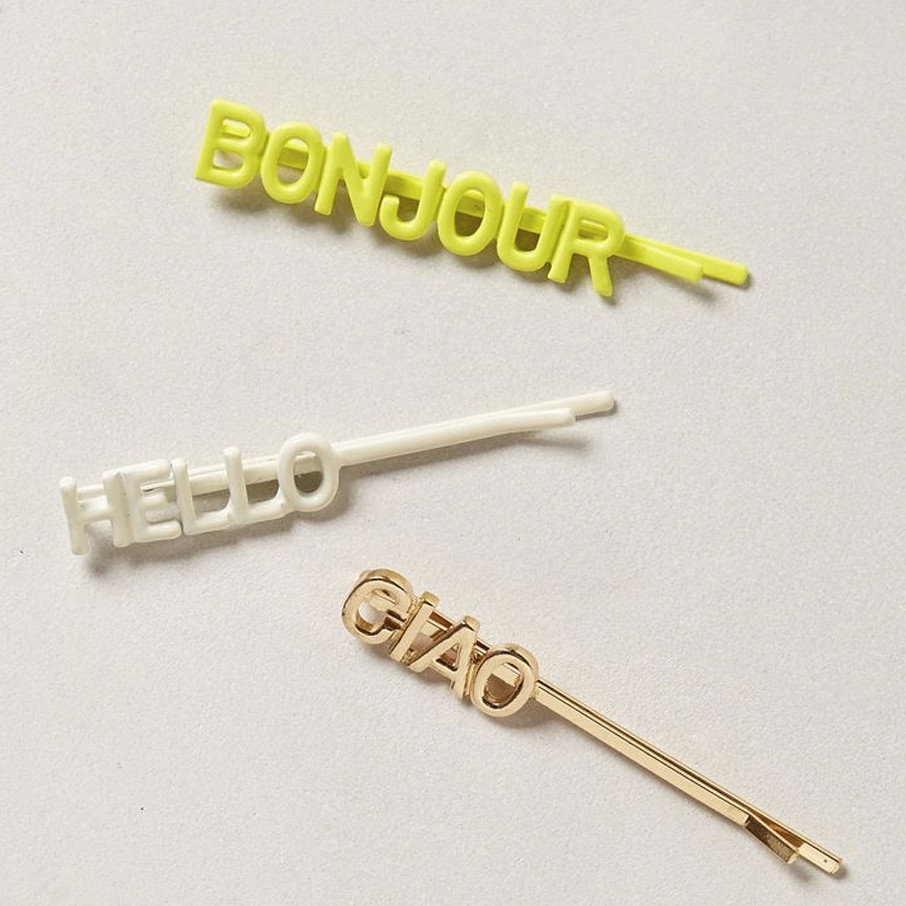 fallfordiy.com
13. Plant parents - wanna rep your plant baby love outside of the house? Grab some artificial succulents + a couple other tools to create the hair accessories of your dreams! Get the full instructions here.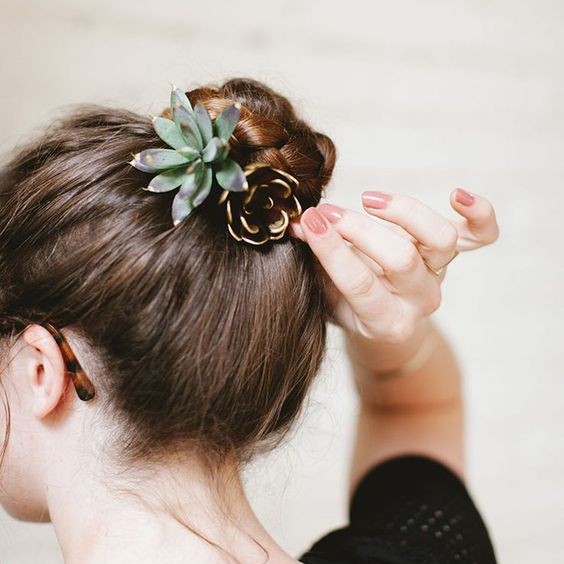 jojotastic.com
14. These rabbit style hair clips are SUPER adorable and totally original. Be warned - you might start wearing them literally everyday! This tutorial includes limited text but lots and lots of images, so visual learners - this one's for you! Learn more here.
free-tutorial.net
15. You didn't reaaaaally think we'd create this post without including a wire accessory, did you? Not only are these wire wrapped beaded hair pins SUPER easy to create, they're also an amazing way to use up any spare beads you've got floating around your craft drawer. WIN-WIN. Learn how to make em here.
gina-michele.com
Love,
The Formulate Team